A Co Meath woman who contracted Covid-19 in March has set up an online support group to help people who are on the road to recovery.
Claire Twomey, 33, from Ashbourne, Co Meath said she contracted the virus on 28 March. Her parents, Nora and Joe, also tested positive for the virus.
"I was in bed for about five days, it was really scary. I wasn't eating, I didn't have the energy to speak and you just did not know when it was going to go away," she recalled
Claire and her father Joe were diagnosed with mild to moderate symptoms. However her mother Nora was hospitalised at the Mater in Dublin.
"She had a severe cough, fever and they found fluid on her lungs," explained Claire.
A week later, Nora Twomey's condition worsened. The 60-year-old spent over a week on a ventilator in ICU.
"We got a fright. They told us she was in a critical condition so that was a very worrying time.
"Thankfully, after another four or five days, she was taken off the ventilator," said Claire.
She praised the "amazing" nursing staff. "There was no stupid question. It didn't matter how many times we called, they always took the time to check in with us."
The family is now recovering at home but Claire admits she has faced many challenges in the three months since she contracted the virus.
"I was slowly but surely trying to get back into my running and yoga and I just could not cope. My breathing started to act up.
"I was getting shortness of breath within less than one kilometre. Basic tasks like cooking the dinner or hoovering my bedroom floor - they all just floored me," she explained.
Claire sought support from other survivors online and found forums in the US and UK. However, she was unable to find an online forum for Irish survivors.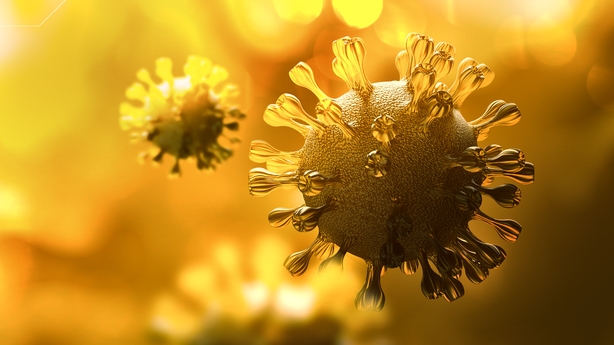 In recent weeks, she has set up a support group on Facebook called 'Covid Cases Support Group'.
"We are all able to share our stories and share what we've been through and people can offer support but also offer different bits of advice and things that worked for them," she said.
For now, Claire's focus is on recovery and helping others along the way:
"The best thing I did for my recovery was to give myself permission to be where I am and be patient and rest.
"Knowing other people who had suffered coronavirus helped me to do that."