Ireland has been urged to use its voice on the international stage following the imposition of draconian new security laws in Hong Kong by China.
The laws punish the crimes of secession, subversion, terrorism and collusion with foreign forces with terms of up to life in prison.
Already the streets have been quieter, with many activists fleeing the city, or lying low as they call for a greater international response.
John Cushnahan, who was the European Parliament's Rapporteur for Hong Kong from its handover to China in 1997 until 2004, blasted the EU for its response to the crisis in the territory, calling it "cowardly".
European leaders have condemned what they called China's "deplorable decision" to press ahead with the new laws and European Commission President Ursula von der Leyen is now considering a more coordinated response, following calls for action from the European Parliament.
However, as Ireland prepares to take up its seat on the UN Security Council at the start of next year, Mr Cushnahan said the new Government here should not be afraid to speak out about the situation in Hong Kong.
"The fact that they (Ireland) are going to take up that seat gives them certain influences on the international stage," said the former Fine Gael MEP.
What I would like to see Simon Coveney doing is to put some backbone into our EU partners. I think the EU response has been cowardly and irresponsible.
"Also, given our track record in conflict resolutions and defence of human rights and freedom, we should be making our voice clearly heard by our international partners and those who share our views, particularly those in the UN.
"What I would like to see Simon Coveney doing is to put some backbone into our EU partners. I think the EU response has been cowardly and irresponsible.
"Up until these security laws were introduced, we weren't even prepared to strongly condemn what China was doing."
In a statement issued on Wednesday evening, the Minister for Foreign Affairs said he was "concerned" about the adoption of the national security law in Hong Kong.
Mr Coveney added: "Ireland and the EU have left the Chinese government in no doubt about the legitimate interest that we have, in ensuring that Hong Kong, and the 'One Country, Two Systems' principle that has governed it, remains a success.
"The continued prosperity of Hong Kong and success of this principle remains in China's best interest."
Minister Coveney said that Ireland, through the Consulate General in Hong Kong and Ireland's embassy in Beijing, would continue to monitor and assess the situation closely and would raise any concerns through dialogue.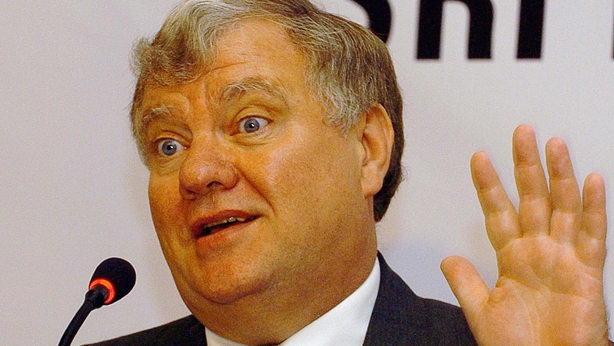 However, John Cushnahan believes that as the largest trading bloc in the world, the EU should take firmer action now, using its economic might to send a message to China about Hong Kong.
"Let's be honest about it …China is contemptuous of words of condemnation. The only thing that China will understand is sanctions, both political and economic, which in particular, threaten their economic power."
The US has already made moves on this front. On Thursday night, the US Senate passed legislation designed to penalise banks doing business with Chinese officials who implement the new law in Hong Kong.
The bill passed the Senate by unanimous consent, a day after the House of Representatives also passed it without opposition, in a rare example of overwhelming bipartisan support.
"May I acknowledge the fact that two politicians I don't particularly agree with, Donald Trump and Boris Johnson, have taken a much stronger line on this than the EU," said Mr Cushnahan.
"Whatever the outcome of the next election, I believe the next President of the United States will be very strong on it."
First arrests and prosecutions
China yesterday began charging those arrested under the new law.
A 23-year old Hong Kong man, who carried a sign saying "Liberate Hong Kong, revolution of our times" as he drove a motorcycle into police during a protest on Wednesday, was the first person to be charged with inciting separatism and terrorism.
Hong Kong's government has said that the protest slogan "Liberate Hong Kong, revolution of our times" implies separatism or subversion under the new law. It has been printed on placards and t-shirts at most rallies across the Chinese-ruled city.
Hong Kong's publicly funded public broadcaster RTHK, which has felt the pressure of government scrutiny, appeared to take heed of the law, reproducing the slogan as "L*******#HongKong" in a comment on Twitter, to the scorn of some social media users.
Activists on the run
Many of the city's pro-democracy leaders have already fled Hong Kong, some of them making plans to set up an unofficial parliament in exile.
Simon Cheng, a former employee of the British consulate in Hong Kong, who has previously alleged torture by the Chinese secret police told Reuters that this move could help send a message to China that freedom cannot be crushed.
"The people are losing hope that Beijing or the authorities can live up to their promise to let the people get 'one person, one vote' to elect their representatives, and even their leader. So now we want to set up the non-official civic groups that truly reflect the voice of the Hong Kong people," he said.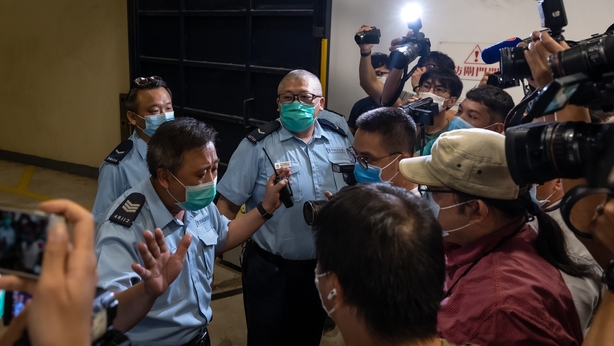 Mr Cheng does not expect the shadow parliament to be up and running until September.
He said: "It's quite controversial, sometimes it's easier to have some different opinions on it, so we need to be a bit more patient.
"But we expect that more and more Hong Kong people will leave Hong Kong to be the Hong Kong activists in exile, so we will include more and more of them to join the discussion."
China has said it will take countermeasures against the UK if it pushes ahead with plans to give residency to Hong Kong citizens trying to escape the new law, promising that Britain would "bear all consequences".
In a tweet, Mr Cheng said he had now been granted political asylum there saying: "I am grateful for the courage shown by the UK to rescue British nationals, hope my case can be precedent for other Hong Kongers to seek protection."
@ukhomeoffice granted me political asylum. @10DowningStreet & @foreignoffice initiate lifeboat scheme for BNO holders & dependents. I am grateful for the courage shown by the UK to rescue British nationals, hope my case can be precedent for other HongKongers to seek protection. pic.twitter.com/Iw1FHkmC5g

— Simon Cheng (@SimonCh15198572) July 1, 2020
John Cushnahan is worried that setting up a shadow parliament, even an unofficial one, could play directly into China's hands.
"China could argue that this is a form of sedition and in some way proves that their legislation is necessary," he argued.
"They have no legitimate mandate so I think they have to be careful how they describe themselves.
"They might play into the hands of China if they are seen to be usurping Hong Kong's power in some way - or the right to speak on behalf of Hong Kong in some way.
"I think they should set up a body but be careful how they do it so that it does not play into China being able to discredit them."
Mr Cushnahan said he believed activists would be better off attempting to get their voices heard by trying to influence governments in the countries in which they live.
Speaking from an undisclosed location after leaving Hong Kong this week, another activist Nathan Law urged governments around the world to start to put human rights above financial gain.
8. So I bade my city farewell. As the plane took off the runway, I gazed down at the skyline I love so much for one last time. Should I have the fortune to ever return, I hope to still remain as I am: the same young man with these same beliefs. Glory to Hong Kong. THREAD ENDS. pic.twitter.com/Pf94W8YQu6

— Nathan Law 羅冠聰 😷 (@nathanlawkc) July 2, 2020
The 26-year-old said: "It is difficult for me to plan anything, given that the circumstances are so unstable but I will definitely be vocal and active at the international level.
"I will keep fighting with my much needed position and hope that democracy and freedom will come to Hong Kong soon."
Section 38
Crucially, part of the new security law, Article 38, can also be broken from abroad by non-residents of Hong Kong.
US Secretary of State Mike Pompeo said on Wednesday that America was deeply concerned about the law's sweeping provisions and the safety of everyone living in the territory, including Americans.
"Article 38 of the new law also purports to apply to offences committed outside of Hong Kong by non-residents of Hong Kong, and this likely includes Americans. This is outrageous and an affront to all nations."
John Cushnahan added: "It is the most draconian of laws because it reaches far beyond the shores on Hong Kong and any people, living anywhere, whether it is Ireland or the UK or America or Canada.
"Any people who hold Hong Kong passports could well fall within the competence of the measures that are threatened."
He says this could happen in several ways: they could be arrested if they went to Hong Kong or prevented from travelling there. Their families could also potentially be targeted for the outspoken views of those living abroad.
"That particular piece of the legislation is the most frightening because it threatens Hong Kong citizens. Previous citizens who are still passport holders are bound to be activists in all parts of the world, trying to stand up for Hong Kong's freedoms."
The role of the UN
The United Nations voiced alarm yesterday at the number of arrests under the new national security law despite "vague" definitions of the offences.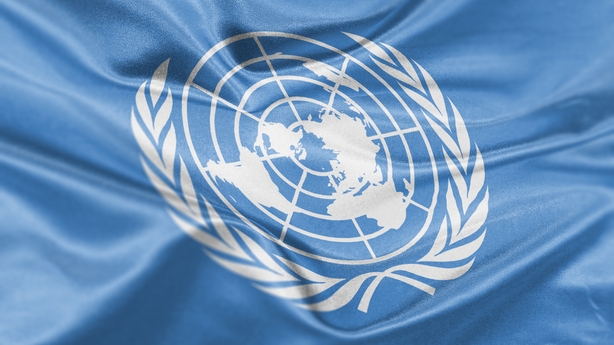 "We are alarmed that arrests are already being made under the law with immediate effect, when there is not full information and understanding of the scope of the offences," UN rights office spokesman Rupert Colville told a press briefing via video link.
John Cushnahan said that while the UN is the right body to deal with international concerns over the new law, it is also limited in how it can respond.
"I'm worried about what role the UN will be able to play because obviously, for example, China has a veto on a lot of things and even countries like Russia would not be well disposed to the West in some regards.
"But also China has bought off, through soft power, a lot of countries who will be their allies in any votes in the UN."
China has implemented this law at a time when many countries are distracted by their own political and economic concerns in fighting a pandemic.
But Mr Cushnahan believes strong international action is needed before it is too late.
"As we know, Hong Kong and Taiwan are both part of the China re-unification strategy and my real fear is that if China gets away with what it is doing to Hong Kong, its next target will be Taiwan," he said.