Every new Cabinet has its surprises. There are always winners and losers but when three parties join together there will never be enough jobs to go around.
Out of yesterday's unexpected winners, perhaps the biggest one has been Fianna Fáil's Norma Foley. The Kerry TD joined the Dáil in February this year but has been an impressive speaker and effective in the Oireachtas Committee on Covid-19.
After she heard the news of her new role as Minister for Education, she was visibly shocked but also elated as she met party colleagues outside Leinster House.
Another winner was Fine Gael's Helen McEntee, elevated to the post of Minister for Justice.
As a media performer and speaker in the Dáil she has been solid rather than stellar but was a safe pair of hands in the Brexit brief alongside Simon Coveney. Fine Gael knew it could rely on her.
Another big winner was Fianna Fáil's Stephen Donnelly, who takes up the role of Health Minister in a surprise move - although he was frontbench health spokesperson for his party.
And Dáil watchers were taken aback by Green Senator Pippa Hackett's appointment as a Super Junior Minister in the Department of Agriculture.
But their elevation aside, the fact there are just four females in senior Cabinet positions out of a possible 15 could hardly be described as a step forward for gender equality.
Another big winner was Fianna Fáil's Stephen Donnelly, who takes up the role of Health Minister in a surprise move - although he was frontbench health spokesperson for his party.
He will face an enormous challenge as the health service has the twin problems of dealing with Covid-19 while also trying to return the health system to something approaching normality.
Health will also have to catch up with an enormous backlog of work stalled by the pandemic.
Leo Varadkar moves from the role of Taoiseach to become Tánaiste and Minister for Enterprise, Trade and Employment as Mícheál Martin takes over the role as head of Government.
Perhaps one of the hardest parts of Leo Varadkar's role as Fine Gael leader has been seeing many close Fine Gael colleagues lose Cabinet positions. Able and less able lost out alike.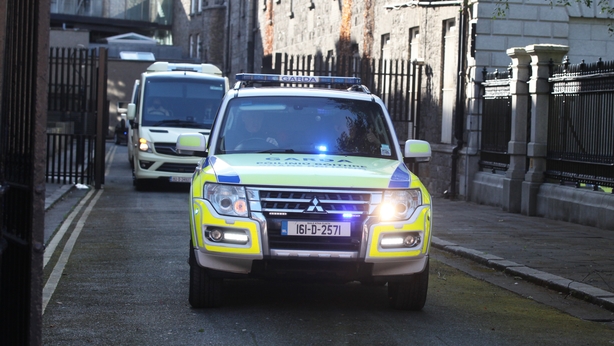 Among the deselected were Charlie Flanagan, Richard Bruton, Micheal Creed, Michael Ring, Josepha Madigan, Paul Kehoe and Eoghan Murphy.
But some key Fine Gael figures remain, with Simon Coveney staying in Foreign Affairs. He will now face into the tough task of dealing with Brexit at a time when all countries involved are dealing with the fallout from Covid-19.
In the last government, Paschal Donohoe was officially the Minister for Finance, Public Expenditure and Reform.
The new Government has now reverted to split roles, reminiscent of the 2011 to 2016 administration charged with the economic recovery.
It means the management of the purse strings will no longer be part of Mr Donohoe's brief as Fianna Fáil's Michael McGrath will take over the role of Public Expenditure and Reform.
But Paschal Donohoe will have no easy task.
Covid-19 means the days of strong economic growth are over and the economy is facing into a much tougher period.
Abroad, Mr Donohoe is in the running to be appointed president of the Eurogroup of eurozone finance ministers. If he gets the high profile role, even that will be a hard task as Europe argues over bailouts for countries most afflicted by Covid-19.
Perhaps the biggest surprise within Fianna Fáil was the omission of high-profile spokesmen Jim O'Callaghan from Cabinet and the appointment of the party's deputy leader Dara Calleary as Chief Whip instead of granting him a full ministry.
Now attention will turn to the list of junior ministers over the coming days.
It's often used to soften the blow for the people who missed out on a senior role.