A charity representing children with intellectual disabilities has said parents are reporting a lack of transport as a "major barrier" to attendance at summer educational courses being run to support children with special needs.
Speaking before the Oireachtas Special Committee on Covid-19, the CEO of Inclusion Ireland said the scheme had been characterised by poor planning, leaving schools and families frustrated and in the dark.
Enda Egan also criticised the exclusion of some children from the programme, which is designed to mitigate the detrimental impact of the lengthy school closures on children with intellectual disabilities and conditions such as autism.
He called for the scheme to be opened to all children with intellectual disabilities, including those at second level.
Mr Egan said there was a very small group of pupils in the Irish education system who will not be able to attend schools for some time.
He called on the Department of Education to urgently identify all children who are medically compromised, and put in place supports for them to receive a home tuition package until it is safe for them to return to school.
Inclusion Ireland also called for the resumption "without delay" of therapies provided by the Health Service Executive such as speech and language and occupational therapy. It said many of these services could be delivered in a virtual manner.
Speaking about the exclusion of many second-level students with intellectual disabilities from the summer courses, Mark O'Connor of Inclusion Ireland said: "There is no magic happens at 13 years of age to say that a child's education won't regress over a summer period.
"These children have the same issues as children at primary level. I can't see why there is a cut off for second level, but there is."
Those excluded include students with Down Syndrome.
Lorraine Dempsey, chair of Inclusion Ireland, said the country's special schools were dispersed across the country.
She said the lack of dedicated transport for the school-based summer scheme meant that some parents were facing a round trip of three hours a day to get their children to and from their schools for the four-hour programme.
Ms Dempsey said this was "simply untenable" and the logistics for parents in organising transport meant that parents would not be able to take up a school place.
The summer scheme includes both school and home-based support for students.
Ms Dempsey told the committee that where a school was offering a school-based programme, a parent was not allowed to opt instead for home-based tuition.
She said that in relation to the 70% of families who normally avail of the home-based component, families were having difficulty this year in finding tutors.
It is up to the parent to source the tutor to deliver the home-based programme. The tutor can be a registered teacher or a special needs assistant.
Ms Dempsey said there were a lot of deterrents for tutors. She added that pay at €16 per hour was an issue for SNAs.
Speaking about the reopening of schools Ms Dempsey said it was inevitable that there would be local outbreaks of Covid-19 over the winter months.
She also said that some schools were planning on opening on Monday for the summer educational programme but they had done their own planning.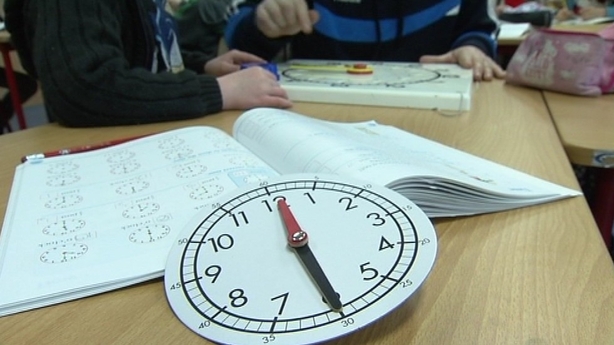 Earlier, she said children with special needs and intellectual disability have lost out the most on their educational needs as a results of school closures since March.
Speaking on RTÉ's Morning Ireland, Ms Dempsey said that a survey it conducted among 1,000 families shows that over 70% of children were not motivated to learn at home.
One third of parents were trying to work at home and many were competing for devices or had no access to technology or suitable broadband to allow for online learning.
A proportion of children with diverse needs need one-to-one teaching and assistance that could not be managed in a home environment.
Ms Dempsey said that there were financial pressures on parents to prepare resources such as printing materials to help with learning.
She said there was very little support provided to families with children with intellectual disabilities in the early weeks of the pandemic.