Summer is back - at least for the next 24 hours. Temperatures are set to climb as high as 28C tomorrow, but Met Éireann has issued a thunderstorm warning for later in the day.
Tonight will remain dry and tomorrow will be a warm and sunny day, with temperatures ranging from 20 to 24C in the west and up to 25 to 28C in the east.
Showers will break out later in the afternoon, with some thundery downpours expected.
"It's going to be very humid across the country tomorrow and warmest in the east," said a spokesperson for Met Éireann.
"The Leinster region could see temperatures as high as 28C, with 20C to 25C elsewhere and cooler again in coastal regions along the west coast."
Met Éireann has issued a yellow weather warning for tomorrow night due to the ongoing risk of heavy thunderstorms with some severe downpours, hail and spot flooding.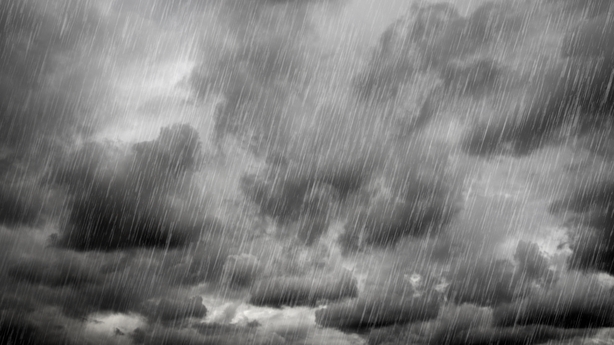 "There is a risk of lightning, too, and you can expect deluges of rain across the country with localised flooding," said the spokesperson.
Friday will be cooler, with some showers, as temperatures drop back to between 15 and 21C.
It will be even colder on Saturday, averaging 14 to 17C with temperatures of just 12 to 16C expected on Sunday.
Status Yellow Thunderstorm warning has been issued for the whole of Ireland for Thursday afternoon through to Friday morning.

More information here: https://t.co/ozrQHtoOkt pic.twitter.com/mYzZvNjiPI

— Met Éireann (@MetEireann) June 24, 2020
The extended outlook into the early days of next week is for continued unsettled conditions with rain or showers at times.
England is experiencing very warm conditions with temperatures hitting 31C at Heathrow Airport in London today, making it the hottest day of 2020 there.
Highs of 34C are expected in southern England tomorrow and Friday, while Wales and Scotland will enjoy temperatures of up to 29C.
In Northern Ireland, while many places will remain dry, thunderstorms may cause flooding and disruption in a few places. Temperatures will reach a maximum of 27C.
Meanwhile, Europeans thronged shady parks today as temperatures soared on the second day of an early summer heatwave that experts fear will lead to new coronavirus infections as people flout social distancing rules.
SOLAR UV INDEX

Moderate to High on Thursday and on Friday for Connacht, Leinster, Munster and Ulster.

High on Thursday and Friday for Dublin.

For more information please visit https://t.co/sbFTHg1P07 pic.twitter.com/Yqk3X5my51

— Met Éireann (@MetEireann) June 24, 2020