An initiative offering support and connection to people who are cocooning during Covid-19 restrictions is taking place across Ireland.
People who have signed up to The Poetry Line will receive a phone call from a writer who will read them two "reassuring and uplifting" poems.
The Poetry Line aims to provide connection through poetry at a time that can feel isolating.
It is an initiative from Poetry Ireland and members of Aosdána, in collaboration with ALONE.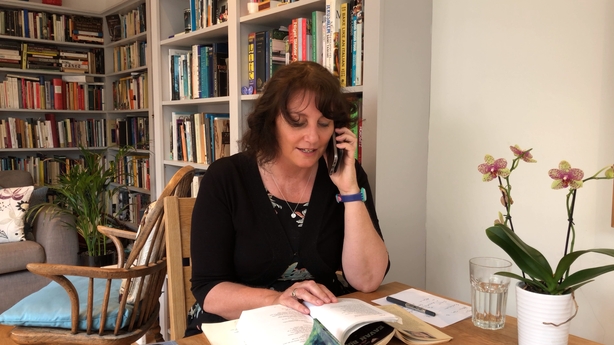 Poet Enda Wyley is one of the artists involved with The Poetry Line.
"I think the power of the voice is a wonderful thing. I love listening to the radio and I'm sure the radio has got a lot of older people through this crisis.
"You have a chat with them as well. I wouldn't like to go straight in and read a poem. I think it's very nice to find out where the people are that I am ringing. Who are they? Do they have grandchildren or people close by who might help them?" said Ms Wyley.
MJ O'Brien has been cocooning alone since March and misses "spontaneity" in her life.
"I was literally crawling the walls. Mr Wall and myself got into a few fights."
Ms O'Brien has signed up to The Poetry Line and received a call from Enda Wyley who recited the poem "Begin" by Brendan Kennelly.
"This was lovely. This was a treat. How gorgeous to have somebody read. I love poetry but I particularly like to hear it. It was so calming. Peaceful," she said.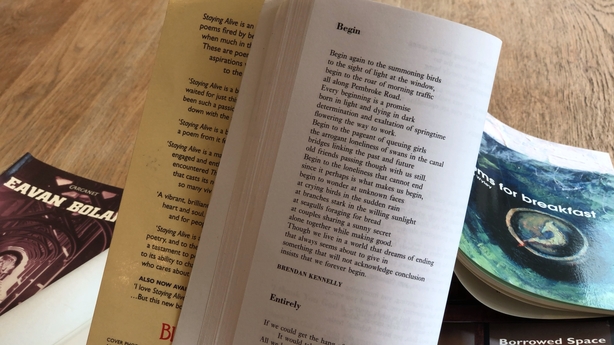 The first Poetry Line event took place in April on Poetry Day Ireland.