Volunteers from across the country have resumed coordinated clean-ups of their local communities for the first time since the introduction of Covid-19 restrictions.
Many groups are taking part in An Taisce's National Spring Clean, which usually takes place during the whole month of April.
Ireland's nationwide anti-litter campaign was moved to 8-20 June this year due to the coronavirus crisis.
Almost 100 bags of rubbish were collected during two clean-ups of the River Dodder in Dublin at the weekend.
Volunteers collected 42 bags of litter and several larger items from the riverbank at Milltown.
Another group amassed 55 bags of rubbish from their clean-up of Whitestown Stream in Killinarden in Tallaght.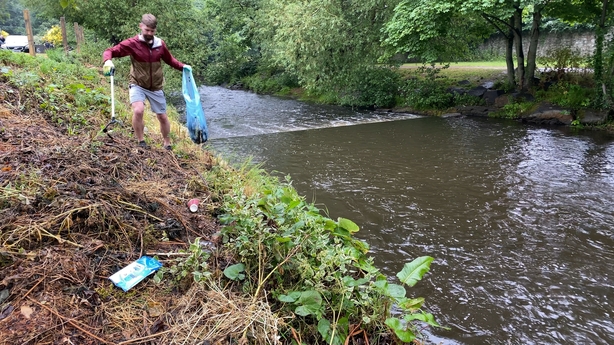 "We have had more time to enjoy the river during lockdown. In some ways, it has probably saved the mental health of countless people. But it has also been the subject of more littering and dumping than in recent times," said Victoria White from the Dodder Action group.
The group believes an increase in people drinking outdoors is to blame for the "sea of cans and bottles" that have littered the river during lockdown.
"Because of the restrictions, large groups of young people who would normally be drinking in pubs or in their back gardens have taken to drinking by the river.
"They typically leave a pile of bottles and cans behind them. The bins haven't been able to cope and that just invites more dumping," said Ms White.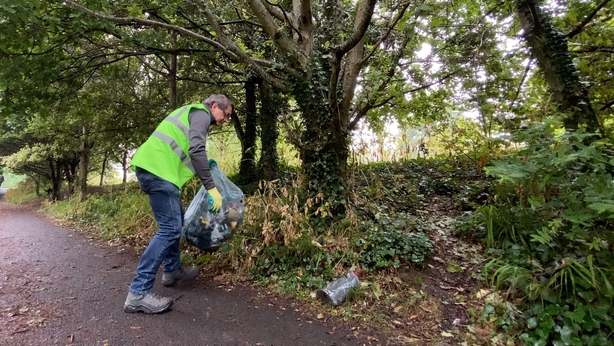 Whitestown Stream, an important tributary of the Dodder, is a litter black spot.
Saturday morning saw 35 volunteers gathered there to carry out "a long-overdue spring clean".
Among the items taken from the water were hundreds of discarded nitrous oxide canisters.
"These 'silver bullets' are also known as 'hippie crack'. They are all over the parks and they are extremely dangerous," said volunteer Caragh Coote.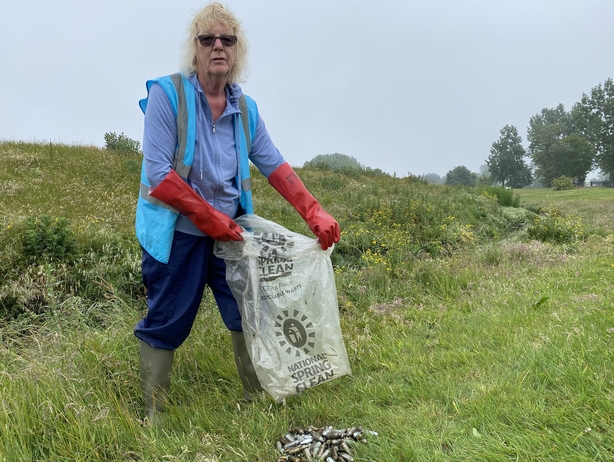 The Whitestown Stream volunteers have also noticed an increase in the amount of packaging being dumped in the past week.
"Perhaps people took delivery of large items during the lockdown and brought the packaging to the stream. If so, that's pretty depressing, as we have recycling facilities in the Tallaght area," said volunteer Wladek Gaj.
According to An Taisce, 5,448 groups registered to carry out clean-ups in 2019, collecting an estimated 3,000 tonnes of litter.
It says groups must take the following Covid-19 precautions when holding a clean-up.
Only a maximum of 15 people per group
Strict 2m social distance maintained
Stay within your county or 20km radius
Keep a list of attendees - to aid with contact tracing if needed
Hand sanitising is essential before and after the clean-up
Use your own gloves, and do not share your litter picker if you are using one
Make sure gloves/litter pickers are clean before/after clean-up
Do not collect any discarded PPE or tissue paper