By all accounts it was an emotional meeting.
When Green Party members met in the Mansion House on 13 June 2007, there were impassioned speeches and tears, both onstage and in the audience.
But adherents were resoundingly won over by the arguments and they agreed to "do the deal with the devil" and go into government with Fianna Fáil and what was left of the Progressive Democrats.
A thumping 86.8% backed the plan, much more than the required two-third majority. However, in 2020, there will be no members' convention and no opportunity to thrash out the arguments together in a room.
Instead, there will be many large scale conference calls and a complicated balloting process.
All three parties will hold a postal vote because of the Covid-19 restrictions. And while all three have a hard sell to secure membership approval, it is widely expected that the Green Party faces the toughest challenge to get backing for entering government.
Primarily, that is because of the high bar set by its rules, which demand a 66% endorsement from members entitled to vote. But there are other factors complicating efforts to predict the outcome.
Green Party membership has swollen in recent years as a result of the focus on the climate emergency.
There are currently around 3,000 members and around 2,200 will definitely have a vote, with another 300 to 400 possibly entitled to complete a ballot.
This influx of new members has made it difficult to read the mood of the electorate, according to insiders.
Former party general secretary Stiofán Nutty said the new intake has mixed views, with some new members particularly radical.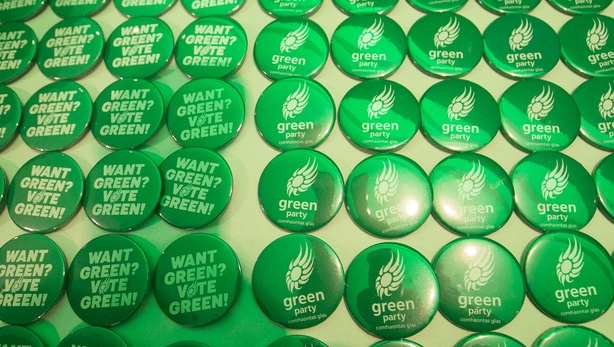 "They want a new politics and the spectre of FF and FG is anathema to them, and that's how they're painted," he said.
But there are older members, frequently mothers, who joined because of their children.
Mr Nutty said: "Climate change is very significant and that's what is motivating them and they would probably veer towards participating in government."
Another factor hampering discussions is that people will not be able to meet in the same room to debate the merits of the agreement.
This was important in 2007 and again in 2009 when the programme for government was renewed.
"We were all told there's no way you can get to two thirds, but when people came into the room, talked, discussed, had coffees, the consensus came," said Mr Nutty.
But many caution that Green members are especially driven by policy and the outcome will depend on how many clearly Green wins are contained in the progamme for government.
For Fianna Fáil, Micheál Martin is also facing a challenge in selling the deal to party members apprehensive of a historic coalition with the old enemy.
Rural members are also anxious about the partnership with the Greens. It is one member, one vote with a simple majority required to get the endorsement of members.
This is the first time party members have been able to have their say, in a change brought in by Mr Martin. Initially, the party leader appeared to be somewhat lukewarm on the idea of such a cumbersome exercise in democracy composed by a postal vote of 18,000 members.
There were suggestions floated that the party's Ard Comhairle could make the decision for members. But a backlash scuppered that possibility and the large scale vote will now take place.
One factor on the minds of members may be the party's poor showing in recent opinion polls.
Former Fianna Fáil government press secretary Mandy Johnston said she believes members will back the deal, despite the historic rivalry with Fine Gael.
"Ultimately, Fianna Fáil is a very pragmatic party and they understand that at the moment, we need a functioning government," she said.
In contrast to the other two parties, Fine Gael seems pretty certain to get the deal over the line. That is because its electoral college is heavily weighted towards the parliamentary party, which makes up half the electorate.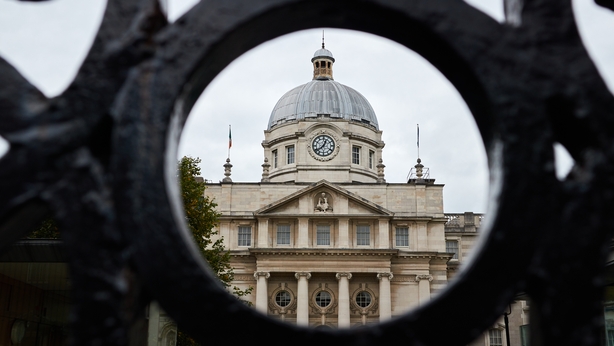 They are followed by constituency delegates (25%), councillors (15%) and the party's executive council (10%).
The parliamentary party may not be overjoyed at the prospect of embracing coalition after a disappointing election result, however, it would be expected to follow Fine Gael leadership in endorsing the move.
Taoiseach Leo Varadkar has been reaching out to members in recent weeks, reassuring them that their views can be incorporated into the programme for government.
He has also been consulting various Fine Gael associations, councillors and chairs of constituencies.
Former Fine Gael government press secretary Feargal Purcell said that while the party should not take members' approval for granted, they were likely to endorse the deal.
"The strong leadership shown by their political team in the face of the Covid crisis will probably act as a unifying force and see this across the line," he said.
For both Fine Gael and Fianna Fáil, there are also fears of losing individual party identity. This is the first time the two have come together in an equal partnership.
Acolytes may see a clearly different ethos in the two parties, but some fear that separation may be lost on future voters.
The results of the three separate votes will be announced on the same day with the future of the next government dependent on getting approval from all three memberships.