The pressure had been building for weeks. Business organisations, large and small, across multiple sectors, had been dialing up the rhetoric and putting pressure on Government to reopen the economy more quickly than first planned.
Examples of other countries across the world apparently moving more rapidly than Ireland were widely cited.
Alternative reopening plans, outlining how particular segments could operate safely in a new world of extreme hygiene and social distancing, were prepared and presented to Government departments.
Lobbying by representative bodies was intensified.
The push from business for the economic reawakening to move faster and sooner gathered momentum.
Now, it seems, they will get what they wanted.
The Government plans to reduce the number of reopening phases, in effect bringing forward the restart dates for many industries and sectors.
Tourism received a significant boost and will now reopen on 29 June, three weeks ahead of its original start date.
That will give hotels, hostels, caravan parks and visitor attractions a chance to salvage something from a summer season many had more or less written off.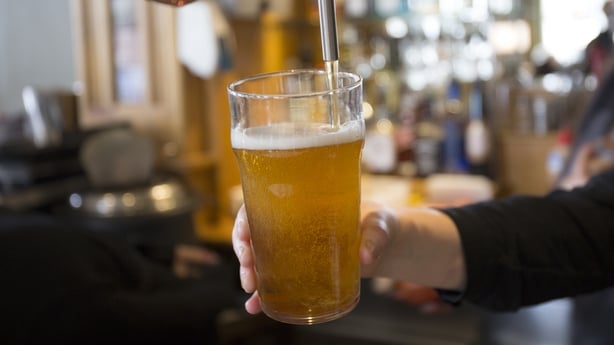 Pubs serving food can now officially open on the same date as restaurants - June 29 - again throwing a lifeline to many publicans whose doors have been closed since St Patrick's Day.
While pubs that only serve drinks can now reopen on 20 July, three weeks earlier than they had been anticipating.
Summer camps for kids can also take place now, opening the door for many businesses, not-for-profits and clubs to generate some badly needed income over the summer months.
It will also ease the pressure on many workers, giving them some breathing space while school is out and until childcare operators resume normal service.
Retailers, both large and small, have also been given the go-ahead to open on Monday 8 June as planned.
While shopping centres are to reopen much sooner than they had expected, on 15 June, after they and their retail organisation representatives successfully pitched guidelines to Government that would make mall environments safe.
Social distancing will have to be planned, monitored and enforced on premises - in queues, at checkouts, at bathrooms, at desks. Public-facing staff will need to be kept safe from visiting public. Hygiene will have to be scrupulous.
Not everyone is happy though. Many hairdressers, for example, had wanted to reopen sooner than their due date of 20 July. But for now that deadline remains the same until that sector can convince public health authorities they can reopen safely.
The wider advice also remains that if you can work from home, you should continue to do so, meaning many office-based businesses will still endure significant disruption to normal routines.
Overall, though, it seems Ireland is getting back to work quicker than we might have expected a month ago, which everyone hopes is a good thing.
The Taoiseach said personal responsibility will become more important than ever.
But if this speeding up of the reopening of the economy is to be successful, the truth is corporate responsibility is going to be every bit as important.
Optics will be crucial. But businesses will have to not only be seen to, but also actually adhere rigidly to the public health requirements as set out by the Government if this is to work.
Social distancing will have to be planned, monitored and enforced on premises - in queues, at checkouts, at bathrooms, at desks.
Public-facing staff will need to be kept safe from visiting public. Hygiene will have to be scrupulous.
Work start and finish times and shop opening hours will have to be staggered to ensure public transport doesn't face capacity issues.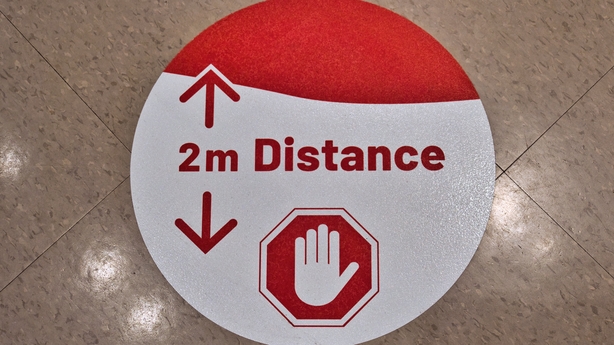 In essence, the Back to Work Safely protocols, agreed by both unions and employers, will have to be rigidly adhered to.
The list of requirements will be long and onerous and ensuring compliance will be difficult and expensive.
There will of course, as there always is, be those who couldn't be bothered to do the right thing and who will cut corners to save money or for an easier life.
They may be hauled up by the soon-to-be-increased cohort of Covid inspectors from the Health and Safety Authority and other agencies.
But ultimately it will be the people - staff, customers and suppliers - who will act as the final judges of whether businesses are complying or not.
And those firms who don't comply will inevitably and rightly be called out, both publicly on social media and by people voting with their feet.
After all, who wants to shop in an overcrowded store or eat in a restaurant where hygiene standards are clearly a problem?
If businesses get this right, the benefits are plain for all to see.
The economy will get back on its feet more quickly, more companies will survive, greater numbers of staff will be rehired and we will all feel the benefits.
But if they don't, then it's quite possible the country will end up moving backwards, not forwards - back into restrictions to deal with a resurgent public health emergency, with dire knock-on effects for the economy.
So firms large and small, from shop floor staff right up to the boardroom, now have a responsibility to do the right thing.
Government has delivered, in large part, what they asked for. Now it is the turn of business to act in accordance with the Covid guidelines and show leadership.