A group of students in Tipperary has produced a video aimed at their peers, promoting farm safety.
The video is launched as TikTok confirmed it was investigating a series of postings on the video sharing platform which show young people in Ireland using farm machinery dangerously.
One video showed a quad being driven up a steep embankment and almost overturning. Others showed tractors almost colliding as they race down a country road.
There was widespread criticism this week of many of the videos, some of which showed people climbing on top of moving diggers and combine harvesters.
The Irish Farmers' Association said that any farm workers involved in such activity should be sacked.
The Health and Safety Authority and gardaí have said the postings are under investigation and action will be taken against anyone identified in the videos.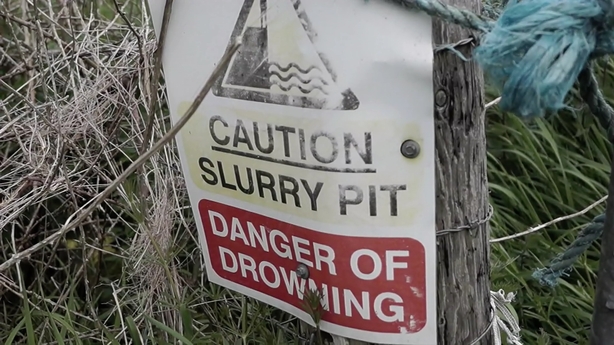 However, this weekend, a message of prevention has been promoted by the students at Nenagh CBS. Led by their teacher Paul Butler, a group of boys has produced a video, Open Your Eyes to Farm Safety.
The hard-hitting video shows reconstructions of accidents and tells the human story of tragedy. The group decided to make the video after a fellow student was killed.
---
Read more: HSA to seek to identify locations in agri TikTok posts
---
One of the group, Jack Gleeson, said too many people were dying in farm accidents and a message of safety and care was needed. Jack and four other students made the video; he said he hoped it would "awaken the country to the dangers of farming".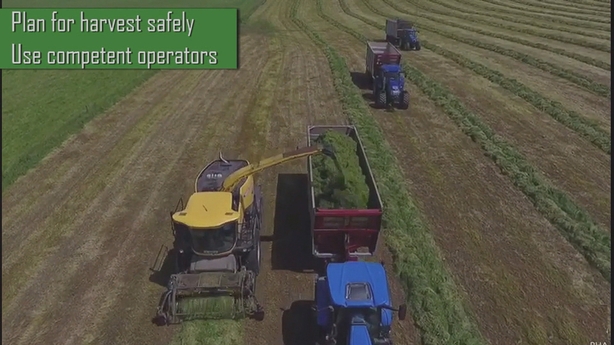 The support group Embrace Farm is backing the video. Peter Gohery from the group said it was a timely launch given the controversy over TikTok videos this week.
He said: "When we look at these TikTok videos, stupid stuff is being done. If one of these lads loses a leg or an arm, who are they going to blame? No-one only themselves."
Embrace Farm works to support families who have lost loved ones in farm accidents and it also supports people who are living with injuries.
Mr Gohery said because the video was made by young people, some of whom are Tipperary hurlers, he hoped it would reach a new audience.
"No-one is preaching to anyone about what to do, this hits home, it hefts to the heart, it was done on a real farm setting by young lads who want to make a difference," he said.