The European Union called on the United States to "reconsider" the decision to severe ties with the World Health Organization over its handling of the coronavirus pandemic.
"The WHO needs to continue being able to lead the international response to pandemics, current and future," EU Commission president Ursula von der Leyen and foreign affairs chief Josep Borrell said in a joint statement.
"For this, the participation and support of all is required and very much needed....We urge the US to reconsider its announced decision."
Earlier, Germany blasted US President Donald Trump's decision to sever ties with the World Health Organization, describing it as "disappointing" and a setback for global health.
The WHO "needs reform" if it is to "make any difference", Health Minister Jens Spahn said in a Tweet released in English, German and French.
"And the EU must take a leading role and engage more financially," he said, adding this would be one of Germany's priorities when it takes over the bloc's rotating presidency on 1 July.
Mr Trump said yesterday that he was cutting US ties with the WHO, which he charged with failing to do enough to combat the initial spread of the novel coronavirus.
The president first suspended funding to the UN agency a month ago, accusing it of mishandling the global pandemic.
Mr Spahn described Mr Trump's latest move as "a disappointing backlash for International Health."
That's a disappointing backlash for International Health. If @WHO shall make any difference for the future it needs reform. And the EU must take a leading role and engage more financially. That's one of our @BMG priorities for our EU presidency. #EU2020BMG

— Jens Spahn (@jensspahn) May 30, 2020
Mr Trump's move signals an end to hundreds of millions of dollars in funding to the United Nations agency just when it needs it most, with outbreaks in many parts of the world yet to reach their peak.
Mr Trump initially suspended funding to the WHO last month, accusing it of not doing enough to curb the early spread of the virus and being too lenient with China, where the virus emerged late last year.
"Because they have failed to make the requested and greatly needed reforms, we will be today terminating our relationship with the World Health Organization," Mr Trump told reporters.
The Republican leader said the US would be redirecting WHO funds "to other worldwide and deserving urgent global public health needs."
"The world needs answers from China on the virus. We must have transparency," Mr Trump said.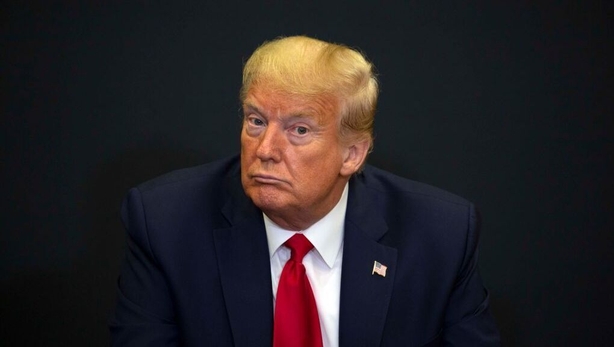 China has furiously denied US allegations that it played down or even covered up the threat from the virus after it was detected in the Chinese city of Wuhan in December, insisting it has been forthcoming.