The Minister for Education has said he would not accept a "half return" to school which would be required if the current two-metre social distancing guidelines remain in place in September.
Joe McHugh told RTÉ's Prime Time he cannot act unilaterally to overrule public health advice, but he said the advice is changing and the Government would be informed by international advice.
He also said he did not want to see children having to wear face masks in school.
The minister said children's education could not be held back and that he would "move mountains" to ensure that no child is left behind.
He said while the current 2m rule will not facilitate the full return of students, he has not "given up" on children fully returning to school.
Mr McHugh while there is an enormous amount of educating going on and homeschooling is working "to an extent", he said it could be a highly stressed environment.
He also said there is evidence that there has been regression in some children because of their absence from school, including those with special needs and those from disadvantage backgrounds.
Minister McHugh will bring a memo to Cabinet on the issue tomorrow.
Education Minister Joe Mc Hugh : "With the 2 metre rule still in place it's hard to see all students being back in September"#todayrte @rtenews

— Today RTÉ Radio 1 (@TodayRadioRTE) May 28, 2020
In an earlier interview on RTÉ's Today with Sarah McInerney, he said the education of children cannot be put on hold and public health officials are examining international comparisons to see how the situation is being handled.
Mr McHugh added that efforts to open a summer programme for those with special needs are also under way.
He added that a special group has been set up to examine the issue of school transport.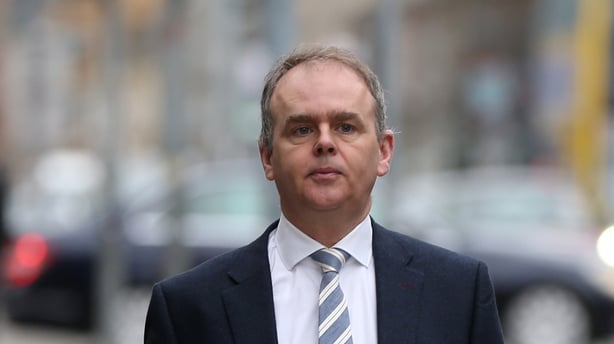 Meanwhile, teacher trade union representatives and school management bodies were among organisations represented at a series of primary and post-primary sectoral meetings that took place remotely.
The meetings were preliminary ones, focused on developing early protocols and guidelines to govern the return of pupils to schools.
No concrete decision as to the form that reopening will take is expected for several weeks at least.
However, the Department of Education is under pressure to get basic advice out to schools as soon as possible.
June is normally the month in which primary schools plan for a return after the summer.
Second-level schools are currently occupied with organising calculated grades for Leaving Certificate students. 
The Department of Education said that managing the reopening of schools is a massive logistical operation that will need to be carefully planned and managed.
There will be ongoing engagement as the situation evolves, it says.
---
Read more:
Ireland's children missing friends and worried for elders, survey finds
Mandatory passenger locator form comes into effect from today
The latest coronavirus stories
---
The Irish National Teachers' Organisation said yesterday's meeting focused on "the enormous logistical operation" ahead.
The union said it underscored the need for practical guidance and protocols to be issued early to facilitate planning at a local level. The union said department officials acknowledged that provision of such guidance is essential.
There are key questions that need to be answered before detailed planning can take place, according to the education partners.
These include social distancing guidelines and whether the current two-metre recommended distance is to be reduced to one-metre.
They said schools will need a protocol similar to that drawn up by the Government for workplaces.
They also need guidance as to what kind of personal protective equipment schools will need, as well as advice on how to obtain it.
There are reports of schools already purchasing protective equipment because they fear a run on such products in the months ahead. There is concern that without guidance, schools may make unnecessary purchases.
There was concern expressed at the fact that many primary schools do not have hot water in toilets used by children. However, it has now been acknowledged that expert advice states that cold water is equally effective at killing a virus, so long as soap is also used.
The Department of Education is looking at the experience internationally of reopening schools and that experience will inform planning here.
Commenting after the meeting, INTO General Secretary John Boyle said he was pleased that a formal engagement process was now under way.
He said the union would endeavour to work constructively with all stakeholders to ensure that when schools reopen "we can be confident that pupils and teachers will return to an environment where every precaution is taken to ensure their safety".