In the corner of the famous John B Keane's pub there hangs an ageing photograph. It is dated 1971 and shows a smiling group from Listowel on the opening night of the inaugural Writers' Week, writes Joe Stack
Founded a year previously, the past 50 years has seen the country's oldest literary and arts festival grow into an internationally renowned event.
It has become a magnet for both established literary stars and those taking their first tentative steps into the sometimes daunting world of writing. It's always been a facet of the festival that both local novices and international superstars alike receive the same warm welcome.
The 2020 staging then - the 50th festival - should have been extra special. Instead Covid-19 means the town streets will be far too quiet this week, and the town must come to terms with a massive social, cultural and financial blow.
Catherine Moylan is Listowel Writers' Week Chairperson and admits the disappointment is palpable.
"Every shop window would normally be decorated with literary themes this week," she says.
"Every street would have bunting and flags and we should be about to welcome 20,000 visitors - visitors who add energy, excitement and a sense of giddiness to the town."
North Kerry does not enjoy anything like the same summer tourism numbers as its neighbours in the south of the county. Take away a festival worth in the region of €2 million to the local economy and the loss is keenly felt.
Writers' Week should be, what Listowel Arms Hotel owner Kevin O'Callaghan calls, "a banker".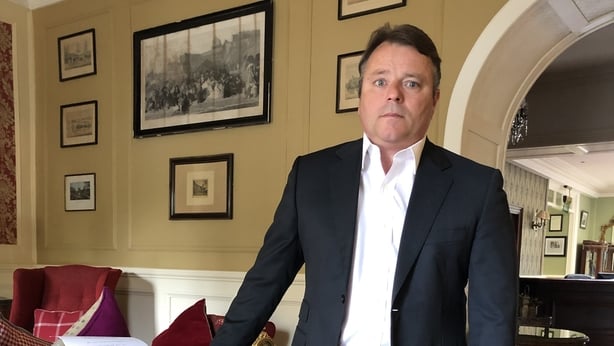 "It's rack rate business, it's top rate for our rooms, it's 300 bed nights that are normally secure and all pre-booked by Writers' Week."
The family-run hotel has 42 rooms and it's also the hub for many of the week's big functions.
"It's a huge hit for this town to take," continues Mr O'Callaghan, "The town wouldn't have that many festivals going on throughout the year. 
"You have Writers' Week and the Listowel Races happening in September, so to lose one of our bankers, that carries us through quieter times of the year, is immense."
The loss to Listowel though is much more than just financial. Back in John B's, Billy Keane is lamenting the buzz and atmosphere that festivals create.
"It's the boost to morale, it's the talking, it's the communication of ideas without any pecking order. You could have a Nobel Prize winner walk in the door here and no one takes any notice.
"Visitors arrive in Listowel as guests, they might leave as friends, or even lovers!"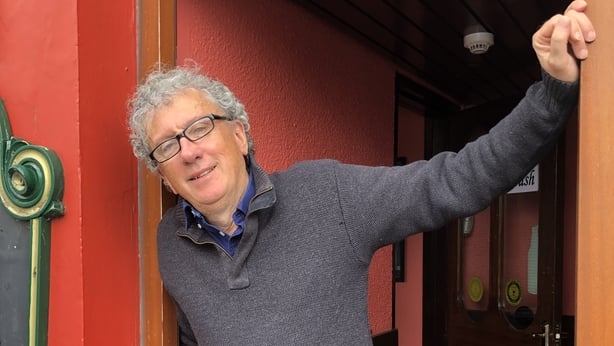 Yet despite the disappointment, Listowel is determined to look optimistically to the future. The festival's 50th birthday is not cancelled but merely deferred until 2021. Celebrations, say organisers, will be even bigger and better.
"We certainly have plenty of time now to plan for it," says Ms Moylan.
"Fifty years ago, a group of people got together to celebrate local literary talent, and also to create an audience for emerging writers.
"Fifty years later we'll still be able to do that, we'll still be able to connect, promote and celebrate the wonderful literary talent we have in this country and beyond."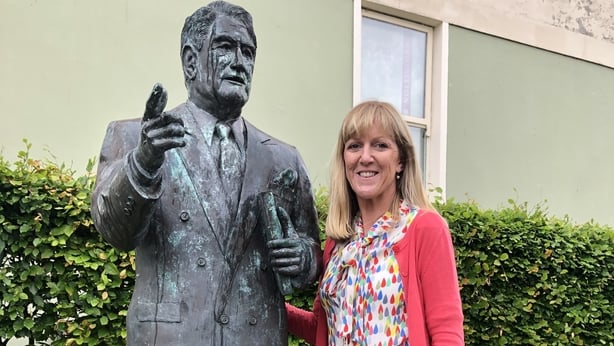 Those are sentiments echoed by Keane. 
"It's going to come back," he says, "You would get down, but I know we'll be singing and laughing and carousing again. It's just a matter of time. 
"When you lose something for a year, it's then you will appreciate it more. Maybe we took ourselves for granted.
"But now I'm dying for Writers' Week. It makes us proud of ourselves, it gives us a focus for our very being and it's what we are really as a town."
While there is no festival happening on the ground, the Listowel Writers' Week competitions went ahead and the winners have been announced.
Edna O'Brien won the Kerry Group Irish Novel of the Year €15,000 prize for her novel 'Girl' which was selected from a shortlist of five novels by adjudicators Carol Drinkwater and Ian McGuire.
The winner of the Pigott Poetry Prize was Miriam Gamble for her collection 'What Planet' which was selected from a shortlist of three by Ian McMillan.
You can follow the results live on the festival's website and Facebook page from 8pm.