The European Commission must intervene to prevent mass unemployment of pilots which is looming as the Covid-19 crisis continues, according to the representative body for pilots in Europe.
In an article, the European Cockpit Association calls on the European Commission to link supports for airlines to the preservation of decent employment, and to use EU funds to support staff - including through retraining for alternative careers if necessary. 
The ECA describes the reaction of European authorities to the current crisis as insufficient, arguing that while airlines had "swiftly" been accommodated with flexible slot and state aid rules, "...workers have been left behind". 
It says the EU entered the crisis with the "noble" aim of safeguarding jobs and preventing mass unemployment, but that so far, none of this had translated into concrete measures for aviation employees. 
It notes that thousands of "atypically" employed pilots (who are not direct employees and may be on precarious contracts) have already been laid off, and may not have jobs to return to after Covid-19. 
The ECA highlights that many pilots on precarious contracts have experienced serious financial difficulty during the current crisis, compounded by the fact that they may also face difficulties in retaining their pilot licences. 
---
Read more: Call for 14-day quarantine for foreign travellers to be relaxed
---
"In some countries, governments have included those on precarious contracts in their unemployment compensation schemes. But the majority of pilots is now living off their savings accounts and are facing a double trouble.
"As their savings are evaporating, the clock on their pilot currency is also ticking. Unlike other professions, pilots need continuous flying experience to keep their license and remain employable. This is a legal and mandatory requirement," says the ECA. 
The organisation goes on to note that many directly employed pilots are now on various furlough, part-time or (forced) unpaid leave arrangements - but with a growing and imminent likelihood of long-term layoffs.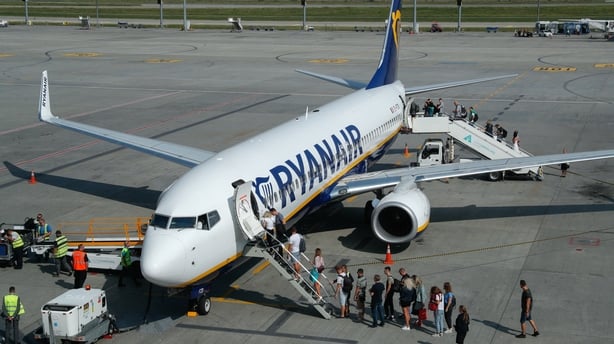 "With many of those schemes about to end, but still very few aircraft in the air, airlines will start laying off staff on a massive scale: 12,000 jobs at British Airways are at risk, 10,000 at Lufthansa, 7,000 SAS, 4,000+ Norwegian, 3,000+ Virgin Atlantic, 3,000 Ryanair, 1,000 Wizzair," says the ECA.
It forecasts that the situation will be worse than the one which followed the 2008 economic crisis - when atypical employment, zero hours contracts, "pay-to-fly" schemes for younger pilots and agency hiring arrangements "received a significant boost". 
The ECA calls on the European Commission to urge member states to link any support measures for airlines with the condition that they must be "socially responsible" by keeping people in any jobs that will be needed after the recovery "...on fair terms, and not using precarious atypical employment forms."
It also calls for certain EU funds be deployed to support the safeguarding of the jobs of qualified pilots, through measures like compensating for the cost of simulator training needed by pilots to keep their licence current and preserve skills, but also to fund retraining to help pilots find alternative careers where necessary.