As schools look ahead to reopening later this year, one Galway company has been designing playground equipment to balance inclusion and social distancing.
The so-called "cosy cocoons" have been fitted out in a number of schools around the county to create safe spaces for children.
St Joseph's Special School in Galway city had long embraced the idea of cocooning for children with autism and sensory difficulties. When these cosy cocoons were installed recently ahead of a return to school, the principal said she cried when she saw them.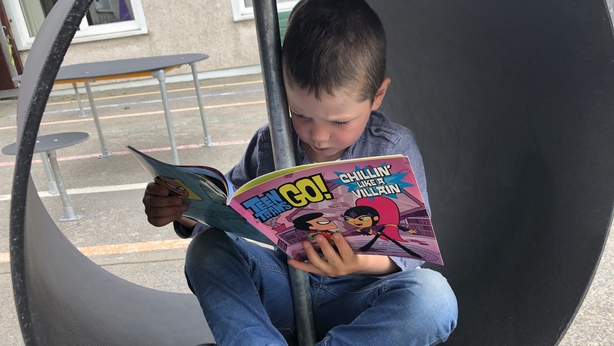 Sarah McGinley had been looking for a way to create safe, cosy spaces in the playground before she had ever heard of Covid-19. In a school like St Joseph's she said pupils often became overwhelmed in busy playgrounds and needed time out to retreat to a calm spot when necessary.
These cosy cocoons allow them to relax without having to leave the playground and go inside.
Sean Dunleavy set up SmallWall with the aid of rural funding to design and manufacture affordable products suitable for all primary schools.
As well as the cosy cocoons, he has installed sideways climbing walls that operate below critical fall height and allow for social distancing.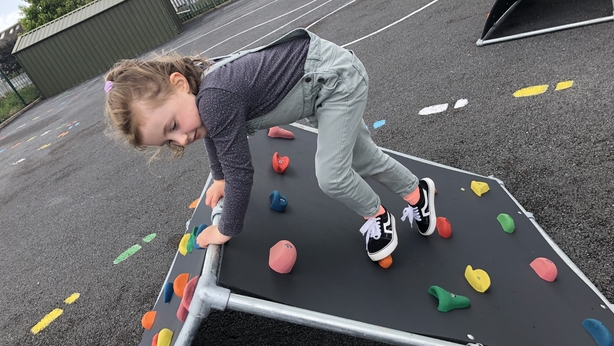 The father of six and foster parent says he road-tested these products in his own back yard.
The products are made from recycled materials with the focus on developing basic fundamental movements as well as offering a calm, safe space within the playground.
We need your consent to load this rte-player contentWe use rte-player to manage extra content that can set cookies on your device and collect data about your activity. Please review their details and accept them to load the content.Manage Preferences
Ms McGinley says the cosy cocoons can accommodate small outdoor classes when set up in a circle.
"Children can relax with a book in the cocoons out of the noise of the wind in a comfortable position off the ground. Most ASD classes have six pupils, so the cocoons can create a multipurpose area in the playground."
A number of schools have now been fitted with this playground equipment which is ready and waiting to be road-tested by children of all ages and needs when they start a new term of school.