Last Monday morning, while the leaders of the prospective government parties held a "clear the air" meeting after some weekend bickering, Celtic FC was awarded the Scottish league title - not on the football pitch but by zoom call.
There was no defining goal, no iconic moment for the players to celebrate as they found themselves top of the table when the season was abandoned due to the coronavirus. Instead of cheering in a stadium, fans could only log on to their laptops to share the moment.
The same sort of cold climax awaits Fianna Fáil, Fine Gael and the Green Party if they manage to stumble across the government formation finishing line in the coming weeks, with no-one there to cheer them on.
There has been some growing expectation that the negotiations could conclude and a draft programme for government agreed by next Friday.
That is a touch ambitious, according to some negotiators. But there is still a sense that some significant stumbling blocks have been overcome already and that bodes well.
Discussions in the past few days have centred on the environment. The outline of an agreement on the future of energy supplies has been reached by policy teams from the three parties, although issues seen as key to achieving the Greens' desired 7% carbon emission reduction have yet to be agreed. 
Talks will move to the economy and finance this week, where there is potential for disagreement around promises by Fine Gael and Fianna Fáil around reducing the deficit - if and when the economy returns to growth.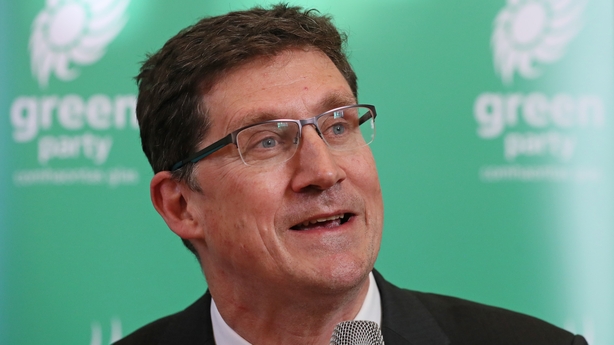 The Greens will be wary about anything that looks like the spending cuts that hurt them so badly last time the party was in government.
The bigger stumbling blocks so far have been more about politics than policy.
A significant one was prompted last weekend by a report in the Irish Times that officials in the Department of Housing have been drawing up contingency plans for a general election. That fueled suspicion in Fianna Fáil that the Fine Gael side was hedging its bets and keeping its options open.
One TD, Barry Cowen, tweeted that it "smacks of bad faith, selfishness and putting party before people!" This prompted a press release from Fine Gael saying the talks "were going well" and that the "attack" by Fianna Fáil was "unwarranted and has damaged the talks process".
The row was dismissed as "nonsense" and few would disagree. Both sides are realistic to know that - just as it was with the confidence and supply deal - they are not in this because they like each other, they are in this process out of necessity.
No sooner had that blown over, than news emerged of stirrings in the Green Party. Wednesday morning's newspapers reported that a number of the party's councillors had written to its deputy leader, Catherine Martin, urging her to stand against Eamon Ryan for the leadership.
Under the party's rules, there must be a contest within six months of a general election. Deputy Martin said she would give "serious consideration" to contesting the leadership but said it was important to allow the government formation talks to conclude first.
The vote on whether to enter government will be more consequential for Mr Ryan's leadership than any of these rumblings. If he was to lose that vote to enter coalition - which requires a two thirds majority of members - then his leadership position would be untenable in any event.
Sincerely hope not but If true it smacks of bad faith, selfishness and putting party before country ! https://t.co/zfdPCupEoP

— Barry Cowen (@CowenBarry) May 16, 2020
What's more telling about these rumblings is how they are symptomatic of a discontent in the party over whether or not to enter government.
There is a strong suspicion among many of the younger, far more left leaning Green Party members in particular, about any arrangement with the two traditionally bigger parties
After hanging up the phone to one such member, who made numerous references to the Fianna Fáil-Green Party programme for government agreed in 2007, I realised they would have been in primary school when that government was both formed and collapsed.
If these young idealists view politics in a completely different way to many long-serving TDs in Fianna Fáil and Fine Gael, then it makes their intentions and strategy very hard to read for the would-be coalition partners.
For now, though, the likelihood is that Ryan is safe. 
The reticence to entering coalition is not confined to the Green Party. There are big internal debates happening in the other parties, too, and they will also have to put any deal to their membership.
If something is agreed by negotiators over the coming fortnight, the FF-FG party leaders will be able to apply a bit of pressure around the pressing need to form a government and the consequences of not doing so, and this will help bring their reluctant memberships across the line.
There will be a number of pressure points they will be able to point towards. One will be that the non-jury special criminal court may have to stop hearing cases by July if a government is not formed by then.
There are broader questions, too, around the legitimacy of a government that is effectively acting in a caretaker role - making huge decisions that will impact on everybody's lives for generations - without full Oireachtas oversight.
The Oireachtas has to pass resolutions, typically once a year, resolving that the provisions relating to non-jury trials continue to operate. They were renewed last summer up until 29 June, 2020.
There are other issues that could need legislative change, such as the credit guarantee scheme aimed at helping small businesses get up and running as well as measures to ensure women returning from maternity leave are not excluded from the Covid-19 wage subsidy scheme.
There are broader questions, too, around the legitimacy of a government that is effectively acting in a caretaker role - making huge decisions that will impact on everybody's lives for generations - without full Oireachtas oversight.
The urgency to form a government will be hard to dismiss for those voting on the deal. 
The talks are entering the final stages. If the party leaders manage to pull it off, they will truly prove the maxim that politics is the art of the possible.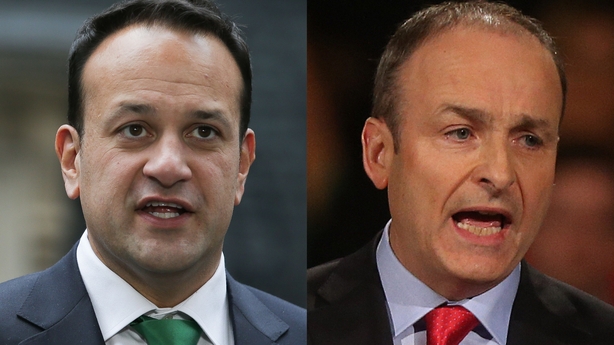 They will have forged alliances that from the outset seemed impossible, and making a silk purse coalition out of what was - for Fine Gael and Fianna Fáil in any event - a sow's ear election result.
If that coalition results in Micheál Martin becoming taoiseach, it would be a remarkable achievement for a man who took over the party that was all but wiped out ten years ago.
For Leo Varadkar, it would mean the historic third term for Fine Gael. And if Eamon Ryan leads the Green Party into government, he will do so with his party's biggest ever mandate, having both the bigger parties where he wants them and seeing off dissent among his own grassroots.
But just as Celtic manager Neil Lennon knew that there would be an asterisk beside his team's achievement this year, so too these party leaders know that as they enter government, they will do so with many questions hanging over them.
There will be few cheers from their supporters and a virtual trophy only.