A teenager who was admitted to hospital with Covid-19 has resumed his work experience placement at the hospital where he was treated.
Brandon Fay, 17, who lives in north inner city Dublin, said his dream to become a nurse is now back on track.
Brandon was admitted to the Mater Hospital following a routine appointment where his consultant noted his persistent coughing.
He subsequently tested positive for Covid-19 and spent a week in hospital, before completing his recovery at home.
In a post on the Mater Foundation's Facebook page at the time, Brandon said the experience had been "very frightening", but the support he had received from hospital staff had been "phenomenal".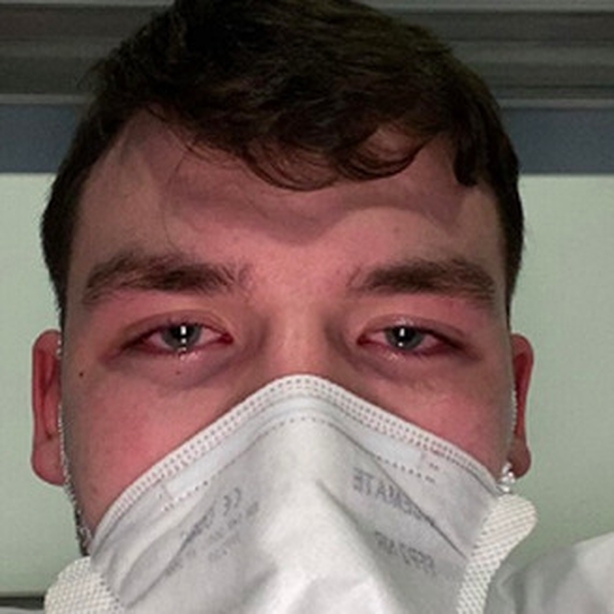 Last week, Brandon was back in hospital, only this time he was not a patient.
He has resumed a work experience placement at the Mater's Post-Acute Care Service in Fairview.
Wearing his nurse's scrubs, he told RTÉ News: "I'm back to help people. Back to what I like doing. I want to help people and I want to be back on the frontline."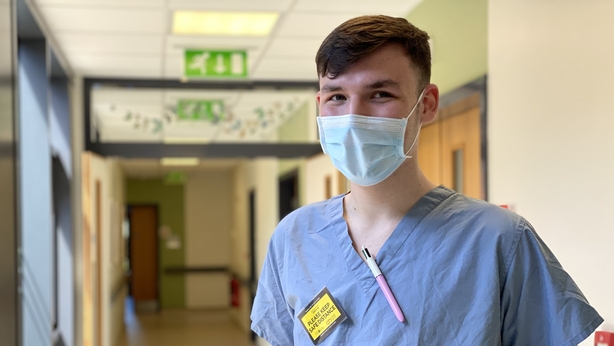 Brandon's passion for nursing has not gone unnoticed at Fairview.
The assistant director of nursing at the Mater, Ciara Dowling, said: "Patients adore him and staff just really enjoy having him around.
"He always wants to learn and he's so enthusiastic about learning. It's really remarkable for a young person to know at 17 that he wants to be a nurse and to be so committed and determined to achieving that dream."
Having resumed his work placement, Brandon hopes a new part-time job in a nursing home also provides further nursing experience.
He has been awarded a Mater scholarship to study pre-nursing at college in September. He said he has been inspired by the nurses he works with, as well as those who cared for him when he was sick.
He said: "The work they do is amazing. I'll never forget the words the nurse said to me on the ward one day. I was a bit upset as I was away from everybody.
"She came in and was doing a set of [observations] and giving me my medication. And she goes: 'We're your mammy for the next few days'.
"Her words just stuck with me and I felt if I can be anything like her, I know I'll achieve my goal."