It's game on in the government formation talks.
Negotiators from Fianna Fáil, Fine Gael and the Green Party are meeting in the Department of Agriculture to try to hammer out a deal. 
The omens in the run-up to Thursday's first meeting were not good, as the Green Party delayed naming its team.
This was interpreted by some as another row in the ranks, given the internal wrangling on reaching agreement to take the plunge.
To detractors, it also emphasises a Green Party weakness in that decisions are made by consensus.
But to acolytes, this is what distinguishes the group, with its emphasis on democracy.
One councillor told me this week: "In the Green Party, the solution to everything is another meeting, and that's not a bad thing".
At the table for the Greens are five TDs. 
Three favoured taking the leap into talks – Ossian Smyth, Roderic O'Gorman and Marc Ó Cathasaigh. The other two, deputy leader Catherine Martin and Neasa Hourigan, were against.
The mix of viewpoints may actually play well for the Greens in pushing hard for the best agreement.
Fianna Fáil and Fine Gael already had their people lined up. 
These are Michael McGrath, Barry Cowen, Anne Rabbitte, Dara Calleary, Thomas Byrne and Darragh O'Brien for Fianna Fáil.
On the Fine Gael team - Simon Coveney, Paschal Donohoe, Heather Humphreys and Hildegarde Naughton.
Leaders of the three parties will now take a step back and allow their emissaries do the work.
However, Eamon Ryan took the unusual step of shepherding his charges into the building on the first day of proper talks.
This was seen as an attempted display of unity in front of the awaiting cameras.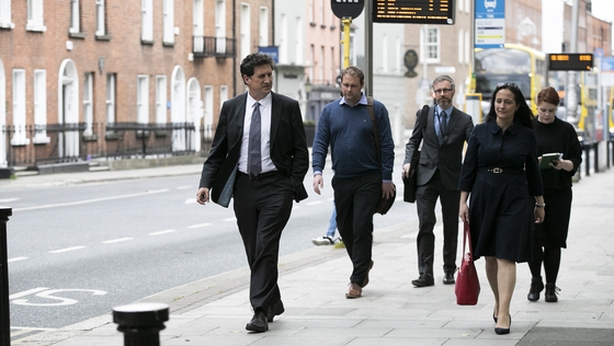 Inside, the talks are divided into strands.Top of the agenda is the Covid-19 emergency and a recovery plan to reboot the economy.
Also, climate issues and the Greens' insistence on an average 7% annual reduction in greenhouse gas emissions. 
But other potential clashes in policy have been overshadowed by this goal. Housing and transport issues also expose the differences between the parties.
The Green Party wants public housing on public lands and more cost rental (as opposed to rent for profit).
It has already voiced its concern that the Fianna Fáil-Fine Gael joint policy document has limited ambition in terms of the cost-rental model.
The two parties did not accede to a Green request to exclude private housing from being built on public land. Instead, they said those who want to own their own homes should not be frozen out. 
This point of contention was raised in the Dáil, late on Thursday evening, in a fiery contribution from new Green Party TD Francis Noel Duffy.
He said he hoped the State would stop providing private developer-led housing on public land.
And he called on the Minister for Housing to commit to ending the Housing Assistance Payment which he said was a "profit-driven policy… that keeps the current generation out of the housing market and creates a transient workforce".
In his response, Housing Minister Eoghan Murphy restated the Fine Gael view that public land should be used for mixed developments.
He said it made sense and was good planning for community and everything else.
Finding a compromise on this politically sensitive area will be difficult.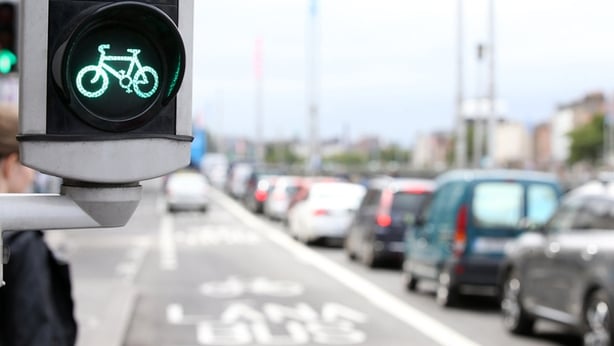 Another battle line has been drawn on transport policy – always a key issue for the Green base.
The party has asked for 20% of transport infrastructure spending to be ring-fenced for cycling and walking and also that public transport is prioritised.
This has alarmed some TDs who are worried it may jeopardise promised road projects in their areas.
Deputies have cited planned bypasses and motorways as being under threat.
Fianna Fáil and Fine Gael have agreed to a 2:1 ratio of spending on public transport versus roads although they are excluding maintenance from that calculation. This means it will not be easy to satisfy all sides on transport policy.
Alongside these talks, independents are also being approached for their support.
Eamon Ryan has been persistent and skilful in persuading a majority in the Green parliamentary party to enter talks. In reality, he has also staked his leadership on the outcome.
Ultimately, a deal will likely be done because it has to be done.
At that point, the 12 TDs in the Green parliamentary party will have to make an individual choice on whether they want to sell the deal to the membership. 
Some may decide they cannot.