Coronavirus. A word so familiar to us all, it's almost lost its meaning, except for the fact that it has changed our lives so drastically.
But when did this new strain of coronavirus begin to take hold?
In January, the novel coronavirus was very much a foreign story, as it spread out from the Chinese city of Wuhan.
The first death was recorded in Wuhan on 11 January, the first death outside China occurring two days later in Thailand, one week later, the first US case of infection, in Washington.
Until now, the first human-to-human transmission within Europe was thought to have been a German man that was infected by a Chinese colleague who visited Germany between 19 and 22 January.
But what if coronavirus was already spreading across the world as early as December?
What would be the significance of an earlier spread of the disease? Were many more people infected in those early days when the world thought it was just a problem for China?
On 3 May, medics working at a Paris hospital announced that they had discovered that a patient they treated last December for flu-like symptoms had actually had COVID-19.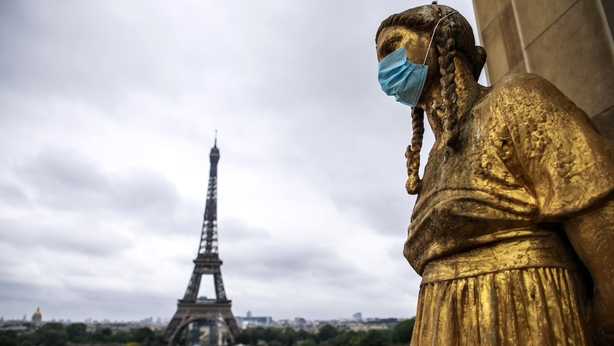 French researchers led by Yves Cohen, head of resuscitation at the Avicenne and Jean Verdier hospitals, retested samples from 24 patients treated in December and January who had tested negative for flu.
The results, published in the International Journal of Antimicrobial Agents, showed that one patient - a 42-year-old man born in Algeria, who had lived in France for many years - was infected with COVID-19 "one month before the first reported cases in our country".
Speaking to local station, BFMTV, Amirouche Hammar described the days before he went to hospital.
The resident of the Bobigny suburb of Paris described his symptoms: dry cough, fever, fatigue and serious trouble breathing.
At first, the now 43-year-old says he thought it was the flu, but after several days of feeling ill, he went to the emergency department on 27 December.
This was the end of 2019 when the virus had apparently only affected China.
On 31 December, China alerted the World Health Organisation about several cases of an unusual pneumonia in Wuhan – with unknown cause.
Three days later, 44 patients were reported to the WHO, which made an announcement on social media the following day.
#China has reported to WHO a cluster of #pneumonia cases —with no deaths— in Wuhan, Hubei Province 🇨🇳 . Investigations are underway to identify the cause of this illness.

— World Health Organization (WHO) (@WHO) January 4, 2020
The medical team which treated Mr. Hammar were faced with a quandary when it came to diagnosing the father of four. Eventually, they declared a pulmonary infection. It wasn't until May, however, that Mr Hammar learned that he had actually been infected by the infamous coronavirus.
The 43-year-old was contacted by Professor Yves Cohen to tell him that a swab taken from him in December had tested positive for Covid-19.
How did Covid-19 show up in a patient in Paris when it hadn't officially been declared in China?
Speaking to the BBC, Professor Cohen says they looked at whether the patient had any links to China, which he hadn't. His wife works at a fish-counter in a supermarket, but it doesn't sell any fish from China.
However, the team discovered that she works in close proximity to a sushi counter staffed by a number of Asian employees. The team queried whether she might have contracted it from someone who had travelled to China and brought it home while remaining asymptomatic.
Speaking to BFMTV, Fatiha Hammar put forward another theory. The supermarket where she works is near Charles de Gaulle Airport and is frequented by people who come directly from the airport with their suitcases. She wondered whether that was another possible source of infection.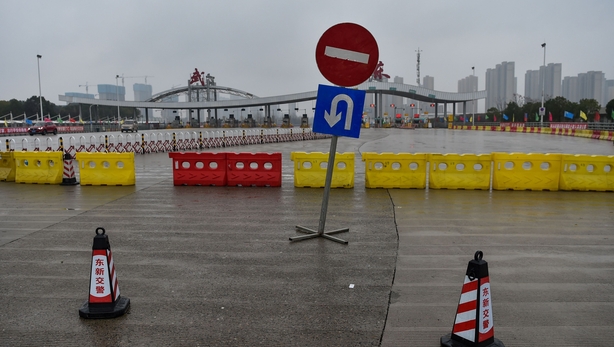 What does this tell us about the virus? Simply that it could have originated in France back in December, which is important. But do we know whether it means that the French case is not linked to Wuhan?
Professor Cohen says it's too early to tell. If further investigations find a link with the sushi-counter staff, then a connection to Wuhan could be definitively found. This virus sample will be examined to see if it's got a similar genomic sequence to those in Wuhan.
If not, it would point to other contamination sources worldwide, which would complicate the search for a vaccine, because we'd be dealing with other types of virus.
While news of a potential "patient zero" in France has sparked much interest, experts advise caution, and further investigation.
Virologist at Queens University Belfast, Dr Lindsay Broadbent, says if it is true, it does change the timeline for transmission across Europe, but she advises treating the discovery with caution.
We need your consent to load this rte-player contentWe use rte-player to manage extra content that can set cookies on your device and collect data about your activity. Please review their details and accept them to load the content.Manage Preferences

"The type of test used to diagnose Covid-19 is an incredibly sensitive test, and contamination can occur very easily."
Why would such a discovery be important, if it is true? Dr Broadbent says it doesn't change our current situation, but it would change the accepted timeline of the virus quite drastically.
Back in January, "we thought we needed to have contact with someone that had been to a severely affected area, such as Wuhan, and this would change that," because Mr Hamman had not been to China, or indeed travelled abroad for months.
"It may also affect how many people within the community have been infected. We know that an awful lot of these people are asymptomatic...and may never have been tested, or requested a test. So, it might mean a lot more people have had this virus than we think."
Why is that so important? Well, for one, it changes what we perceive as the death rate from the disease. If many more people had the illness than we thought, and the number of deaths that are recorded stays the same, then the proportion of deaths from Covid-19 shrinks.
It also raises questions about immunity in those who have contracted and recovered from the virus.
But it's not yet clear how long that immunity lasts, according to Dr Broadbent: "There is some good evidence starting to emerge that we will be immune for certainly a short time at least. Whether that lasts several months to a year, we don't know yet. But it does look like the majority of people who are infected do produce antibodies against the virus which is very good news."
Other experts have also weighed in on the French study.
"It's not impossible that it was an early introduction, but the evidence isn't conclusive by any means," said Jonathan Ball, a professor of molecular virology at Britain's University of Nottingham.
Stephen Griffin, an expert at the University of Leeds' Institute of Medical Research, said it was "a potentially important finding," but added: "We must be cautious when interpreting these findings."
Rowland Kao, a professor of veterinary epidemiology and data science at Edinburgh University, said that even if it were confirmed, the identification of a positive Covid-19 in December "is not necessarily an indication that the spread of Covid-19 from France started this early".
"If confirmed, what this case does highlight is the speed at which an infection starting in a seemingly remote part of the world can quickly seed infections elsewhere," he said.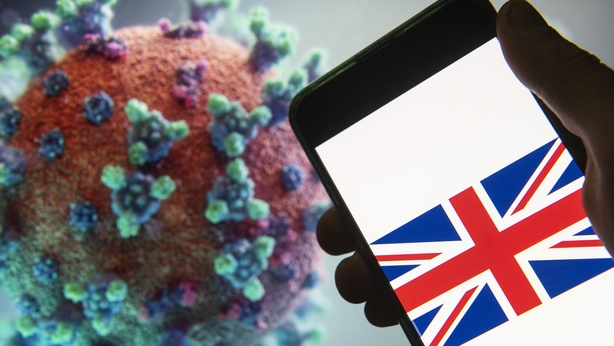 France is not the only country to re-examine its timeline of the spread of coronavirus.
Britain has also been looking for clues as to the source of its outbreak, now seen as the worst in Europe, based on the number of deaths from Covid-19.
However, it is important to point out that different countries have different ways of counting fatalities, so comparisons aren't always worthwhile.
On Tuesday, 5 May, Britain's chief scientific adviser, Patrick Vallance, told MPs that genome sequencing suggests that the UK got many of its coronavirus cases from Europe, rather than China.
"One of the things that it looks like, very clearly, is that early in March the UK got many, many different imports of virus from many different places," he said.
"And those places were particularly from European countries with outbreaks.
"And so we see a big influx of cases, probably from Italy and Spain, looking at the genomics of the virus in early March, seeded right the way across the country, and so whether that was people returning from half-term, whether it's business travellers or not we don't know, but a lot of the cases in the UK didn't come from China and didn't come from the places you might have expected.
"They actually came from European imports and the high level of travel into the UK around that time."
Questions have been raised about a Champions League match with Atletico Madrid in Liverpool in March – and whether it increased the spread of coronavirus in the city.
Liverpool and the greater region have suffered disproportionately from coronavirus.
On 11 March, 3,000 fans travelled from Madrid for the clash with Liverpool, at a time when they were not permitted to watch their own team play at home, as all La Liga matches were ordered to be played behind closed doors, without fans present.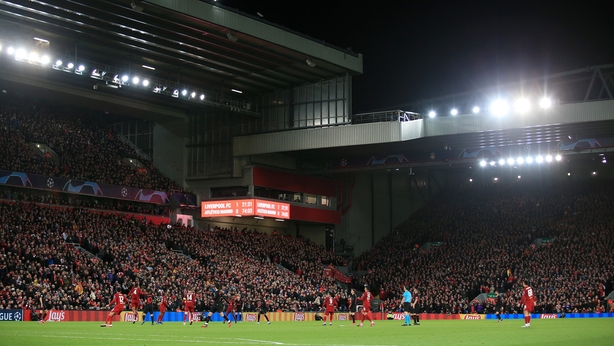 Local reports quote public health experts in the city who believe there is a high chance that the surge in cases in the city may have been added to by the Champions League match.
Liverpool's Mayor Joe Anderson has now asked his public health team to carry out a full investigation to see if there is any connection after a number of deaths were blamed on the match.
Scientists in the US are also investigating hidden outbreaks of Covid-19 before the official "first" case was declared on 21 January.
According to Alessandro Vespignani, a professor at Northeastern University in Boston, the novel coronavirus was already circulating in major US cities in January.
Vespignani and his colleagues used a model to predict the global spread of the virus, based on the infection dynamics of the virus as well as human patterns of movement and interaction.
According to research published by the group in March, by the time that China implemented containment measures in Wuhan on 21 January, and the US issued travel restrictions on those travelling to the US ten days later, it was already too late, the virus had spread.
Vespignani says the guidelines at the time were only to test people with a travel history to China, so if the virus was circulating in large cities, people could present with symptoms and not be tested, if they hadn't travelled to China but caught it from someone who had.
Add to that the fact that January is the height of flu season, and you could get a critical mass of infections going undetected.
"If I have an epidemic that starts in early January, I can project a certain trajectory; if I have an epidemic that starts in early March, everything is shifted by two months"
But why is this important? According to Professor Vespignani, understanding the timeline of infections can help researchers make predictions about how it will progress.
"If I have an epidemic that starts in early January, I can project a certain trajectory; if I have an epidemic that starts in early March, everything is shifted by two months," Vespignani says. "That's an infinite time for a disease like this one. So you really want to be as sharp as possible, down to the level of a single week, to have the right timeline now to inform what we will see in the next weeks or months."
Again, Dr Broadbent advises a degree of caution with the new research from the US, saying that until we have solid data, it's just a hypothesis.
However, she says the French study does show that it would be a good idea for countries to go back to samples from patients from December, and test them again in a very systematic way for Covid-19.
Commenting on the possibility of a new 'patient zero' in France in December, the WHO said more information is needed to ascertain the truth in these cases.
Maria van Kerkhove, technical lead of WHO's Health Emergencies Program, said: "in this paper, the authors themselves say that it could be a false positive, but assuming it's not, it is possible that this individual may have had Covid-19 in December.
"This was about a month before the first case were reported in France. We need more information about this particular case, if this is the case, to find out the different type of history that this individual may have had. It is possible that there could have been a case in France as early as December."
She added that currently more than 100 countries and regions have surveillance systems for influenza. "If a sample from January or even December of last year is tested, it may turn out to be positive for Covid-19 and we need to understand how and why this is possible."
Meanwhile, Michael Ryan, Executive Director of WHO Health Emergencies Program, added that researchers around the world need to conduct more examinations to find similar cases.