An autism charity has warned that children with the condition could be unable to return to schools this September unless special measures are introduced over the summer months to help prepare them for a return to the class environment. 
In a letter to the Minister for Education, Joe McHugh, autism charity AsIAm has warned of the potential of "significant school refusal issues" at the start of the next academic year unless children with autism and other learning disabilities are supported in maintaining a sense of routine and learning over the summer months. 
The charity has called for the extension of a special summer educational programme for children with disabilities to help make up for the rupture caused by the closure of schools. 
In a letter to Joe McHugh, AsIAm CEO Adam Harris has asked for an assurance that the July Provision Scheme will operate this summer, even if the support has to be delivered remotely, and consideration be given to extending the scheme into the month of August.
The scheme allows for tuition to continue during July for school students with a range of learning disabilities, in recognition of the fact that these children need continuity over the summer months. Thousands of children avail of the scheme every July, through school or home-based programmes.
AsIAm is concerned that some children on the spectrum are now at risk of losing skills they had developed to cope with the school environment, and that high levels of stress and anxiety may lead to behaviours that will expose school students to suspension or reduced timetables.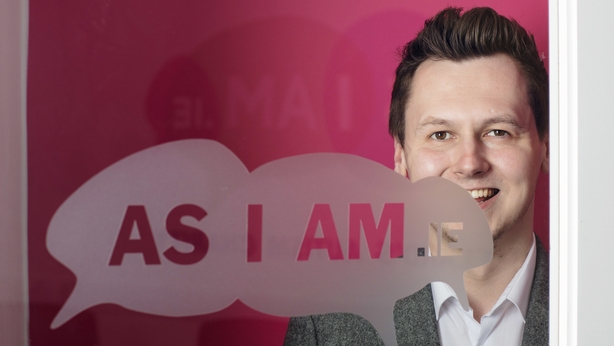 "The loss of routine and structure is hard for everyone, but it is especially so for many autistic people, who rely on predictability to manage in daily life," the letter states.
Pointing to extreme anxiety levels being experienced by many young people on the spectrum, Mr Harris writes that "studying from home, in what has often become a hugely demanding sensory environment, and managing to self-regulate is proving difficult for many".
He said that with the school closures, many families have also lost what may be the only statutory supports their children with autism receive.
"Online support will never be a true substitute for the structure, routine and intensive support that a school day can provide", the letter states.
"There is a particular concern that the longer a pupil is not attending school, the more challenging it will become to re-establish routine, and enable them to resume their studies and self-development."
In the letter the charity has expressed concern that while many schools and staff have gone "above and beyond" in supporting their autistic pupils, it has had a number of reports of pupils with autism who have received no contact from their schools since they closed on 12 March.
The charity has also asked the Minister for details of supports that will be available for pupils with autism or with other additional needs, who are preparing for state exams such as the Leaving Certificate.