The body which represents around 90% of all motor insurers in Ireland says its committed to looking into how a refund scheme for drivers could be rolled out here.
Insurance Ireland is responding to a request from Finance Minister Paschal Donohoe yesterday to be "generous" and "do the right thing" by customers during this difficult time.
Mr Donohoe told a teleconference with the insurance body that a combination of a profitable year for the sector and a likely fall in motor insurance claims due to there being fewer cars on the road at this time, presented a "strong case" for some kind of refund scheme.
Speaking today, Declan Jackson, who is the director of government affairs at Insurance Ireland, said the body "will have to see, sustainably, what we can do to support our customers through this" and that it will discuss the issue with its members, "with a view to responding constructively".
Mr Jackson said that part of looking into this issue is seeing what is happening in other countries. He said that in the United States, some insurers are refunding the equivalent of around €10 to €15 per customer.
"We will have to look at what is happening in similar markets and see how that could be applied here," he said.
Mr Jackson said this is because the majority of insurers who write motor insurance here, do so across a number of markets and it would be "desirable" to respond in a standard fashion.
He added that insurers have "responded extremely positively to the challenging circumstances of Covid-19" already, in other areas like health, life insurance and for businesses.
When considering what they can do for Irish motorists, the sector will look on it "as a matter of urgency".

The idea of a rebate scheme was welcomed by the Consumers' Association of Ireland (CAI) today, who said it makes sense and can be done.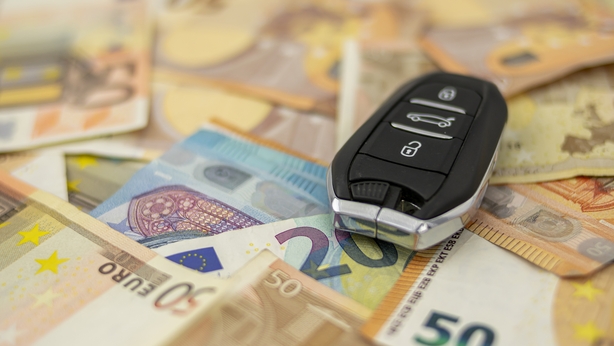 "When you consider the vast amount of consumers who are paying for something they're literally not using, it makes sense to have consideration for some kind of refund," said Dermot Jewell of the CAI.
Mr Jewell said that as we are now a month into so-called lockdown, there is potential to consider giving a 1/12th refund, representing one month of a premium.
Meanwhile, Sinn Féin hit out at the insurance sector, saying it is not "playing its part" during this pandemic.
Dublin Mid West TD Eoin Ó Broin warned that "everybody else is putting their shoulder to the wheel, and doing everything we can to tackle the economic impact of the virus, except insurance companies and banks", and said they were continuing to profit during this crisis.
"I want the Government to act and find a legal mechanism, to ensure that people get relief, get rebates and moratoriums on payments," he said.
Mr Ó Broin also said he has been talking to families who are now out of work, taxi drivers and delivery drivers who are "all under huge financial stress".
"They've lost wages, they're not able to drive, their cars are parked in garages, and yet they're still expected to pay insurance. It's simply not acceptable and that's why we need the Government to act," said the Sinn Féin TD.