It's a big decision for a small party. This weekend the Green Party, the Social Democrats and Labour are deciding whether to take the plunge into detailed government talks or to remain in opposition by declining the overtures of Fianna Fáil and Fine Gael.
They have to weigh up the opportunity to realise policies, versus the risk of shouldering blame and being railroaded by the larger partner.
Both Fianna Fáil and Fine Gael have repeatedly stressed the need for a third party to ensure a stable majority government is formed and to give it legitimacy.
Some of the independents have indicated a willingness to enter negotiations. However, the convenor of the Regional Technical Group, Denis Naughten, has also insisted a third party must be agreeable before they take another step.
The starting point for coalition talks is Fianna Fáil and Fine Gael's joint framework document. This has received a cool reception among its target audience - dismissed as aspirational, uncosted and vague. But Fianna Fáil and Fine Gael insist it is only an opening gambit.
So how does a small party weigh up such a decision? At the top is compatibility on policy. But the key to delivery of promises is in the timelines and commitments to funding.
One senior minister told me they were going through the manifestos of the smaller parties, mining elements for the joint document. On the one hand, this is cynical but equally you could see it as pragmatic and the essence of politics. Maybe now is the time for smaller parties to negotiate the best possible version of their key policies.
Both Social Democrats co-leader Róisín Shortall and Green Party leader Eamon Ryan have spoken about the requirement for ambition for their key policies. Labour leader Alan Kelly has also underlined the need for timelines for delivery.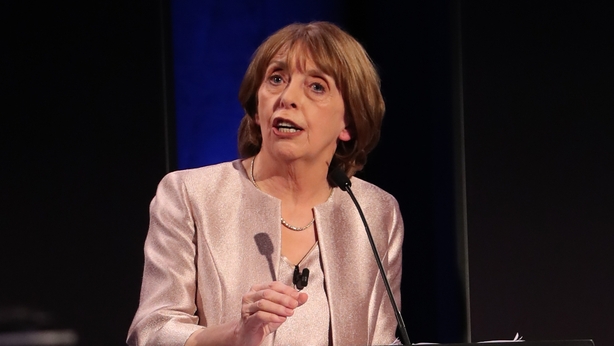 The framework document may point to expediting the implementation of universal healthcare - a central aim of the Social Democrats - but a time-frame is left blank. Sources in the two parties have suggested this is to entice them to negotiate the schedule. 
For the Green Party, ambition on climate action is key. Leader Eamon Ryan appears to have set down a red line before talks can be considered. Fianna Fáil and Fine Gael must commit to a 7% annual reduction in greenhouse gases. Further information is being sought.
New Labour Party leader Alan Kelly (below) has said he is delighted the parties have come round to Labour thinking on a living wage but he also called the policy platform "purely aspirational". Labour discussed the document yesterday and said its position has not changed. However, the party will talk again next week.
But alongside the realisation of policy aims, what about long-term strategy? Recent history suggests that smaller parties pay a high price for going into coalition. 
The Progressive Democrats had an outsize influence on government for some time but they were extinguished. The Greens did the 'deal with the devil' in 2007 and paid the ultimate price, losing all its TDs.
And Labour politicians feel they bore the brunt of the blame during their coalition with Fine Gael - shouldering the blame for unpopular policies and ceding the centre-left ground that they have yet to reclaim.
But the message from Fianna Fáil and Fine Gael is that this time will be different. No austerity has been the repeated mantra with a commitment that cheap borrowing will allow the next government to avoid income tax and USC hikes while also maintaining core social welfare rates.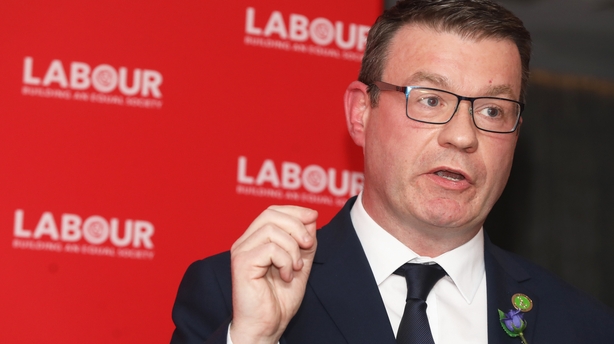 Several commentators have cried foul at this with dissent also coming from within the Fianna Fáil and Fine parliamentary parties. 
Others have pointed out that the reliance on borrowing and running a large deficit appears to contradict the commitment to honour the EU Stability and Growth Pact rules.
Seizing on this, the Social Democrats have requested much more information on economic forecasts and the cost of proposed measures. The Green Party too wants more detail on housing alongside those firm commitments on tackling emissions.
These requests could be viewed as a play for time but also, no party wants to be seen to automatically refuse an invitation to government. 
So which party, if any, might actually take the bait? Within Fianna Fáil and Fine Gael, there is a perception that the Green Party is most likely, although its backing is far from guaranteed.
The argument goes that the urgency of the climate emergency demands that they could not pass up the opportunity to influence from the inside.
In addition, the Green Party has 12 TDs as well as two Senators so they should have more negotiating strength. But, it's also clear that there is a spectrum of opinion within the party on whether to enter government. Eamon Ryan acknowledged that this week when he said he was okay with a split within the ranks.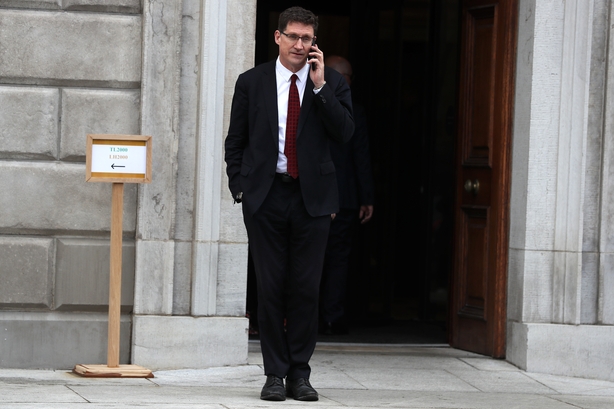 This obvious disagreement could, however, play well in his efforts to secure ambitious commitments on climate, as he clearly needs solid promises to recommend entering negotiations.
And where does all of this leave Sinn Féin? Its view is that any deal of this shape represents a stitch-up by excluding them from government. But TDs also realise that with the other two medium-sized parties in government, Sinn Féin will lead the opposition. And that provides a solid platform to build upon.
But this is also a factor for consideration in the smaller parties as they weigh up the risks of ceding opposition ground to Sinn Féin. This is a particular consideration for Labour as it seeks to rebuild under a new leader.
Overall, this effort does seem to be the final push to form a government. So if it fails, the prospect of a second election certainly looms. 
But there is broad acknowledgement that it would not be feasible to run a vote until September. And that's a long time for a caretaker government tackling a pandemic and the economic fallout from that fight.