A 25-year-old woman with cystic fibrosis (CF) is urging people to adhere to restrictions in place to combat the Covid-19 crisis.
In a video diary recorded for RTÉ News, Bevin Murphy said: "I'm doing everything I can, hoping the virus doesn't come into my home but with the help of everyone else in Ireland also adhering to the social distancing, staying at home and only leaving your house if it's absolutely necessary, that will help stop vulnerable people like me getting the coronavirus."
Ms Murphy has been isolating with her mum at her home in Dublin for the past four weeks. People with CF are particularly susceptible to lung infections.
"My biggest fear, as morbid as it sounds, is contracting the virus," she said.
"I'm worried that I'm functioning on 50% lung capacity as it is, that my lungs will not be strong enough to beat the virus and worst case scenario, unfortunately I don't make it and I die."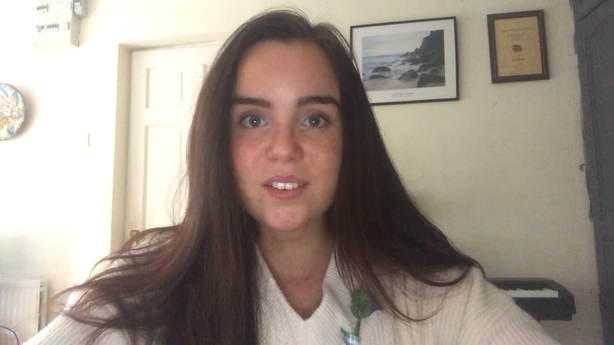 "Particularly now, it's coming up to the weekend. It's a bank holiday weekend. The weather could be really nice. It's obviously difficult to stay inside.
"We all want to go out, go out for walks, hang out with our pals but it's just so important that we don't do those things, that we just find new ways of living.
"What worries me or upsets me more than getting the virus itself is if I was to get the virus and pass away, and I have spent all these weeks and months not seeing the people I love most.
"I just don't like to think about it and that's why I have many things to keep me occupied to stop myself thinking about it."
Ms Murphy, who is studying to become a doctor at the Royal College of Surgeons in Ireland, is also learning to play the guitar and exercises daily to keep busy during isolation.
She said: "Luckily, everything is facilitated for us online between our lectures and access to all our notes so I am able to keep on top of my studies and I have exams in May so that's really important.
"I always called exercise my miracle drug. I am doing a 65km challenge for Cystic Fibrosis Ireland for the month of April. I am doing that on my treadmill. That is one thing that is helping me so much throughout quarantine."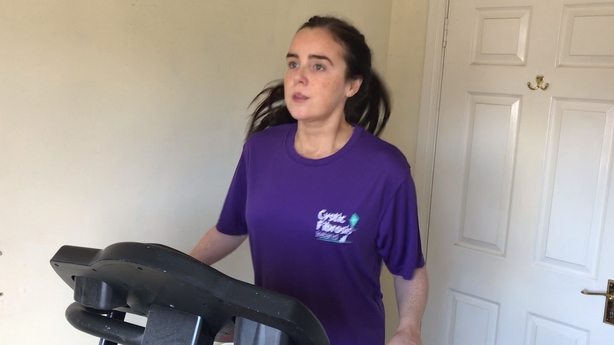 Cystic Fibrosis Ireland has had to cancel its 65 Roses Day collections on Friday, 10 April due to Covid-19 and is appealing for digital donations.
We need your consent to load this rte-player contentWe use rte-player to manage extra content that can set cookies on your device and collect data about your activity. Please review their details and accept them to load the content.Manage Preferences