A care home has been inundated with mail after a call for messages to help "lift spirits" during the coronavirus outbreak.
Residents at St Luke's Home in Mahon, Co Cork, are no longer allowed to receive visitors due to social distancing measures brought in to protect the vulnerable and elderly.
But after staff put out a message on social media, residents received hundreds of letters, poems, drawings and cards from around Ireland and Europe offering them support.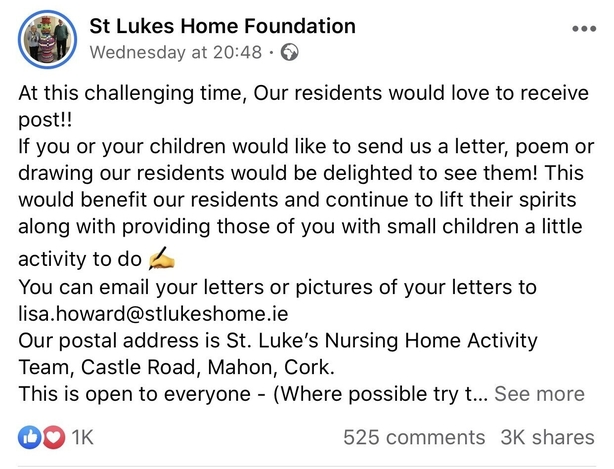 The residents, who are keeping in touch with their families via Skype video calls, are thrilled with the amount of post they have received.
The care home has formed a 'post committee' made up of six residents to help sort through the mail and separate stamps for collecting.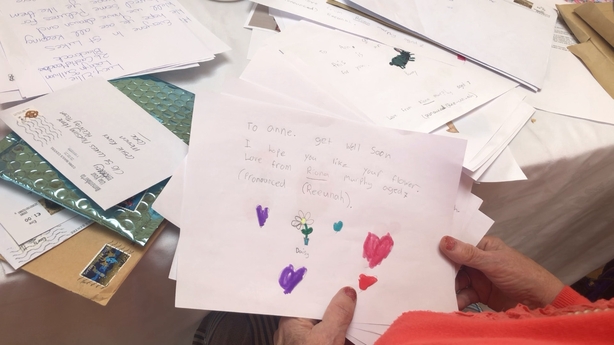 The appeal was the idea of St Luke's Home Activity Manager Lisa Howard.
Ms Howard said: "We had a lot of tears this morning. We have had people send in lovely cards. We've received scratch cards. We've received chocolate bars.
"We've received letters from all over the country from people who are in isolation and who just wanted to write to give reassurance to the residents, to say they understand how they are feeling and that they are in the same boat.
"The residents are very aware about what's going on. I suppose the letters are very reassuring for them to know that they're not alone and I suppose that's the important thing."