The Irish Men's Sheds Association (IMSA) has called on its members and the public to contact people at risk of social isolation.
This comes as the Covid-19 pandemic means many older people are socially isolating to reduce their risk of getting sick.
The association is launching "You can't call in, but you can call" - a new campaign that aims to reduce social isolation.
Barry Sheridan, CEO of IMSA, told Morning Ireland that the association is "asking every person around the country to pick up the phone and call someone at risk of severe isolation".
"What we are finding around the country is a huge surge in community spirit and people trying to help each other.
"We have seen examples of neighbours, around the country, offering to do shopping for neighbours but sometimes it's a chat that people can miss out on," he told Morning Ireland listeners.
"We are calling on everyone around the country to make a phone call and have a chat with someone whether it's a family member, someone vulnerable in the community and to make that part of your day," he added.
Two members of Kilbeggan Men's Shed, Mick Rush and TP O'Gorman, welcomed the campaign.
Both men are part of a What's App group set up to prevent social isolation and so members of the Kilbeggan Men's Shed can chat and stay in touch on a daily basis.
The Irish Men's Sheds Association has 450 men's sheds across the whole of Ireland, with over 10,000 men attending a shed every week.
Speaking on the launch of the campaign, Mr Sheridan said: "We always say that the 'kettle is the most important tool in the shed', a key part of any day in a shed is gathering around the table, having a cup of tea and a chat.
"While you can't call in, you can call. The next time you're sitting down for a cuppa, think of someone who is at risk of social isolation and give them a call.
"Whether it's a neighbour, family member or friend, we want people to pick up the phone and #CallThemForACuppa. There are people in Ireland who now face weeks, perhaps months, with minimal social contact, or in some cases none at all.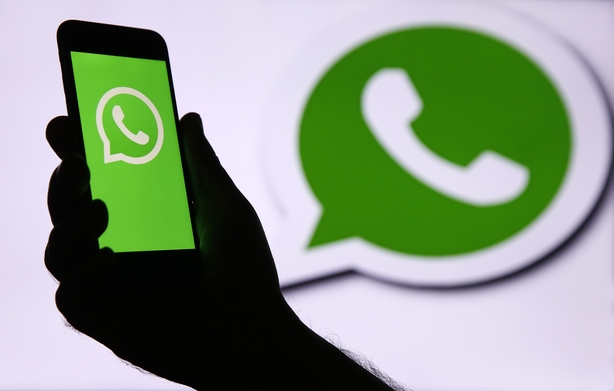 "The sheds were set up to, among other things, help deal with social isolation for men, and so we are intimately aware of this issue.
"Isolation is an everyday issue across the whole of Ireland, now with the coronavirus it's a crisis. We have to act together to lessen the impact of social isolation on the health of our older neighbours, relatives and friends."
While all men's sheds across Ireland are temporarily closed, they continue to connect with one another through alternative means such as checking in through phone, text and WhatsApp.
The sheds are also operating a 'buddy system', whereby one member is responsible for checking in with another, ensuring that its members are not isolated during this difficult time.