The Dublin Rape Crisis Centre is working with some of Ireland's leading TikTokers for a new campaign on sexual consent.
The #100Consent campaign aims to raise awareness that being even 1% unsure when it comes to sexual consent can have devastating consequences.
TikTok is a short-form video-sharing app used by young people to express themselves through singing, dancing, comedy and lip syncing videos.
The app has more than 90,000 daily users in Ireland who are aged 15 plus.
The 20 leading Irish TikTokers who are working with the Dublin Rape Crisis Centre on the campaign have a combined following of 2.8 million people in the 16-24 age bracket.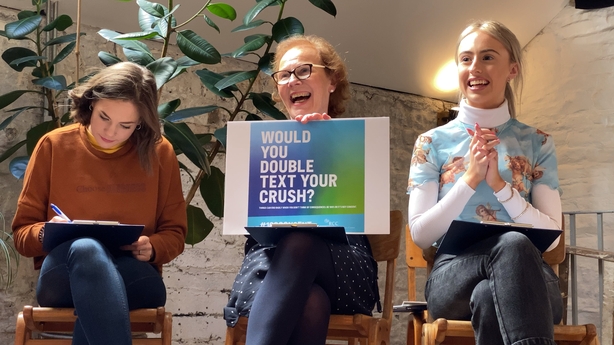 DRCC CEO Noeline Blackwell said she is looking forward to working with the TikTokers.
She said: "The TikTokers are fabulous creative artists who are creating amazing new art every single day.
"We know that young people aged 17 to 24 years old need a better understanding of how to communicate in a way that allows them to have consensual activity.
"They want that but they often don't have the language or the skills so we thought we would go to the people who are communicating with these young people."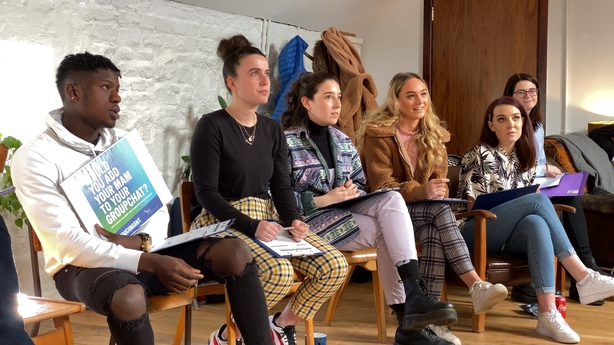 The Dublin Rape Crisis Centre invited the TikTokers to a day of workshops focusing on themes such as 'The Stages of Consent' and 'The Power of Social Influence'.
Among those taking part was 18-year-old Shauna Davitt from Wexford, who has more than 350,000 followers on TikTok.
Ms Davitt said: "Consent is a very, very important. A lot of the younger generation only understand the black and white of it because the grey area of consent isn't being taught.
"I know some of my friends when we've been in class and we've been taught about consent and they turn to me and they're like, 'Oh my God, last weekend I was sexually assaulted and I didn't even know that.'
"It's because they were never ever taught about it."
TikToker Jacob Donegan, 18, from Co Monaghan has nearly one million followers on the platform.
He said: "It's crazy how people are so influenced on TikTok these days. That this could make a huge impact with all these amazing TikTokers that I've worked with today.
"It was amazing to see that if we all just link up and do this, this could change so much for the next generation."
The TikTokers have already started to share their messages about consent under #100Consent.
What is consent? Jacob Donegan shared what #100consent means to him on TikTok. What does #100Consent mean to you?#consent #sexualconsent pic.twitter.com/Sq8tEOlYI8

— Dublin Rape Crisis (@DublinRCC) March 10, 2020