A Cork primary school is providing cooking and laundry facilities to the families of pupils who are homeless.
North Presentation Primary School has had children from up to 12 homeless families attend their school.
The school has a parents' room with a kitchen and the school's principal, Nickie Egan, has opened it up to  families in need during the day.
Ms Egan said: "They can come in, if they like. They can use all the cooking utensils we have here.
"If they don't have the money for the ingredients, we'll buy the ingredients for them and they can cook a meal for their family.
"Then they can bring it back to their bed and breakfast, later on in the day, because most of them have microwaves and they can heat it up."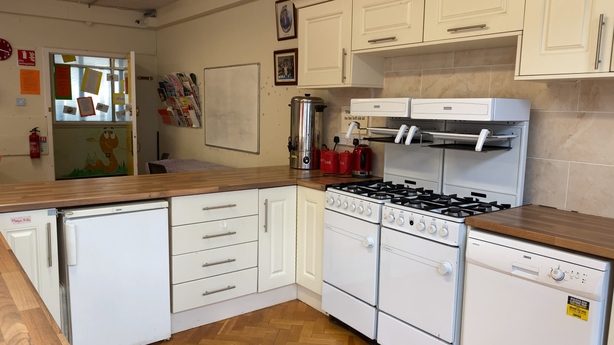 The school has also opened up its laundry facilities to the families.
Ms Egan added: "There have been times where we would say, if you don't want to do the washing and drying there, if you don't want other parents to see it, drop it off to us in a bag in the morning.
"When you come back later on, the bag will be back where you left it but the things will be clean and dry."
A 2019 survey by the Irish Primary Principals' Network found that one in four primary schools have children who are homeless.
North Presentation Primary School is a Deis school with 270 pupils in the Blackpool area of Cork city.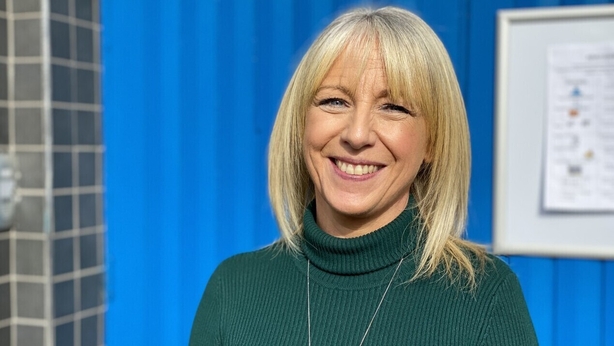 Ms Egan said they first noticed the effect of homelessness in their school two years ago.
"You can see children who have been bubbly and bright and happy and they bounce in the door in the morning but they bounce back out in the afternoon," she said.
"The thing that would affect us the most, that breaks our hearts, is when the bounce going out the door is gone."
The teachers of the school have also completed training with Cork-based charity, An Eisteacht.
The training equips frontline practitioners, such as teachers, with the skills to build relationships with parents and also understand behaviours that could be due to toxic stress or adverse childhood experiences. 
The charity's founder and CEO, Dr Maeve Hurley, said: "Schools can make a difference. The school community has the potential to be an emotionally and mentally healthy environment for children.
"So you might think, surely it's about learning to read and write. But if we really want children to have the best opportunity to learn then we need to be thinking about how do we set up an environment which sets them up for that.
"Also, for teachers, it's helpful to make sense of the behaviours they're seeing.
"It helps the teachers to think about what's going on for a child or what's happened a child rather than thinking what's wrong with them that they are behaving like that. There's a shift in mindset."
A school environment with a sense of love, compassion and nurture is vital to Ms Egan.
She added: "It was something that is just critical to us here. For us to build these skills so that we can break a cycle and we can break a cycle.
"You don't have to be a huge, powerful person to make a difference in lives. Everybody can make a difference in somebody's life."