It's hard to believe that just over eight weeks ago, the world had never heard of the new coronavirus, Covid-19.
Now, it's perhaps the most discussed issue in public and private.
Since it emerged in late December in Wuhan, China, other countries have scrambled to mobilise their services, to try to contain the spread, with some, limited, success.
Europe has benefited from a little head-start in preparing its services and the public, plus trying to better understand this new virus.
The World Health Organization has not yet declared it a pandemic, as many countries, like Ireland, remain in the containment phase.
The declaration of a pandemic is a call that may have to be made in the future, but for now, WHO experts say it's too early and indeed it would be unhelpful at this point.
Why is that?
A pandemic declaration would be a message that people have given up on containment and that everyone will be exposed to Covid-19.
For many countries, the battle remains containment, understanding this virus better, looking at developing more widespread testing abilities, and researching candidate vaccines.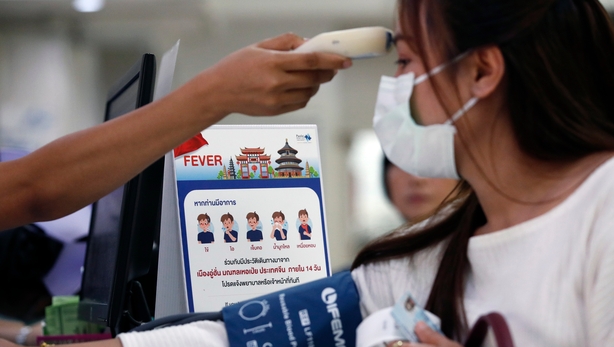 It took about a year-and-a-half for the world to contain SARS during the period 2002-2004.
Ireland saw just one case and the individual was okay.
I recall covering SARS here at that time and the anxiety in the air.
Since then, authorities here and abroad had to manage the 2009 Swine Flu (HIN1) pandemic and valuable lessons were learned and crisis management protocols refined.
While Covid-19 has a different feel to it, it should equally be contained in time.
Then it would become just part of the various possible seasonal influenza viruses, like Swine Flu (H1N1) did.
But we are a long way off that currently.
Around 50 different potential vaccine candidates are being examined by scientists.
Australia is doing a lot of work around this. However, developing and safely testing potential vaccines takes about six months to a year.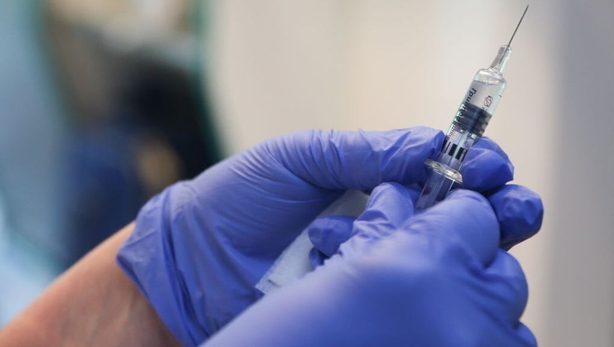 A proven vaccine could be fast-tracked by European authorities, as happened with H1N1.
However, fast-tracking vaccines has its challenges and potential risks.
The scientific community on a world-wide basis acted swiftly in relation to Covid-19, with the help of China.
This allowed the location of where it began to be established relatively quickly, the genetic sequence to be determined fast, so that testing could be developed.
Standard lab testing is now widely available to confirm the presence of the genetic material of the virus.
Hopefully testing kits allowing a wider ability to check for people displaying antibodies (the immune response to being infected) will come soon also.
These antibody tests also tell doctors if someone has been infected, even if they have cleared the virus.
Covid-19 is mostly a mild or moderate illness. It appears to be a particular danger to older people and those with other health conditions like COPD, cystic fibrosis, respiratory illnesses or heart problems.
It's a bit of a puzzle for now that apparently those under 20 years of age, including children, are rarely affected.
Of course, until all of the data around cases and deaths are in, we can't be fully sure.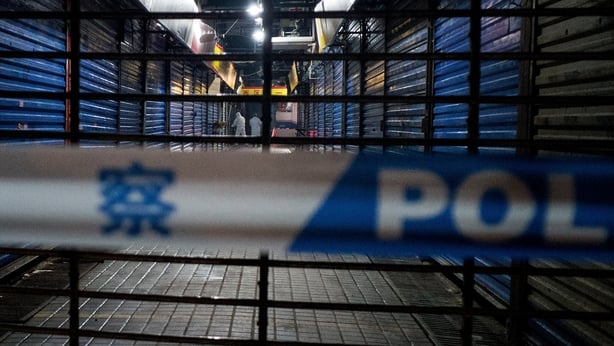 The exact source of infection in Wuhan in China is unknown and could still be active, according to the European Centre for Disease Prevention and Control.
For us in Ireland, the basic advice is to be aware of the symptoms (cough, shortness of breath, fever) to practise good hand and respiratory hygiene, and avoid people who are ill and at-risk areas, where possible.
But people who are well also need to get on with their daily lives, work, and recreation too.
Health authorities here insist they have all preparations possible in place at this point.
Anyone who tests positive will be cared for in hospital. The Health Service Executive says that all 29 emergency departments have isolation facilities and that intensive care capacity is being increased.
Mild cases could expect to be treated at home and follow isolation guidelines.
The capacity of the Irish health services to cope will depend on the number and severity of any cases. It's just an unknown now.
If a very large number of cases required to be dealt with in hospitals, it would probably be necessary to cancel planned operations, to free up beds, staff and facilities.
In some countries currently under pressure, medical students have been drafted in to help in hospitals.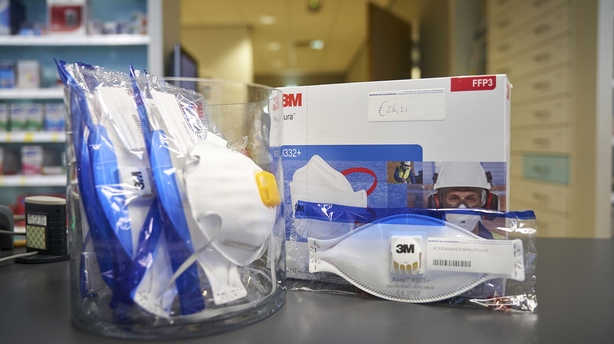 During an emergency such as this, keeping health staff protected and working is vital.
So in the first instance, they are the people who need the masks, gowns and other personal protective equipment.
For the public, masks may offer some personal reassurance but are of limited use.
Not having a mask does not put you at higher risk. But it may help stop you spreading the virus, if you have symptoms.
It's important people do not panic and keep a sense of perspective in all of this. The run on hand sanitisers is understandable but proper hand washing with hot water and soap is just as good.
But if people feel more comfortable with masks and special hand washes, so be it.
However, these are not materials the State needs to be issuing generally.
The arrival of the first cases on the Island of Ireland this week raised many concerns. Studies suggest that one infected person probably will infect two others.
The unsung heroes in health are public health specialists and staff.
You don't see or really hear about them until at crucial times like this.
They deal with population groups, rather than looking after individual patients, like GPs or hospital doctors do.
At times like this, public health staff are involved in contact tracing, tracking down close contacts of people with confirmed infection.
They do this work behind the scenes regularly and know the science behind this vital work.
They do it for measles and other infectious disease outbreaks here. So there are well-established procedures at European level for close-contact tracing, on airplanes for example.
These procedures were followed this week in relation to the individual who arrived in Dublin from Italy and travelled onward to Northern Ireland.
First case in Republic confirmed
The first case of the virus in the Republic of Ireland has been confirmed.
It involves a male person from the east of the country who travelled from an affected area in Northern Italy.
The patient is receiving medical care, the Department of Health said.
If in any case, health officials believe they may not have been able to contact all the people who may have been in close contact with any confirmed case, they will put out more detailed public messages.
Some members of the public and some media may be frustrated at not getting certain details about confirmed cases and contact tracing.
Authorities here need to get that balance right, with speedy information explaining the science behind what they are doing.
But they also must respect patient confidentiality. The nightmare scenario would be media camped outside the location where a "confirmed case" is residing or has been living, be it a house or apartment.
The fear among health officials Is that too much information could identify a patient and lead to people, who may be infected, not reporting their symptoms to doctors, which could lead to the virus going unreported and underground.
That would be a health disaster and could lead to uncontained spread.
Many calls have also been made for screening at airports.
While it may give a false sense of reassurance to the public, the expert view is that it does not work and is a waste of valuable resources.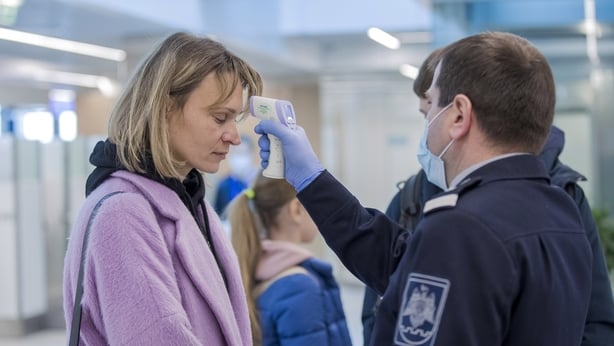 Airport temperature screening of passengers offers a picture of just a moment in time.
Not everyone will show signs and some people may have a high temperature for other reasons.
Also, some passengers fearing being isolated, could take drugs to reduce their temperature.
Covid-19 is spread by droplets in close proximity to people.
It is not airborne via air conditioning on planes, in apartments or offices, so this should not cause undue concern.
Based on what is known about other coronaviruses, this virus may survive on surfaces for a few hours or up to a few days. This is still being investigated.
Good hygiene
The incubation period is believed to be up to 14 days and is spread from small droplets from the nose or mouth.
That's why good hygiene is vital and it'' important to stay at least a metre away from a person who is sick.
There have been demands for travel bans. This is something that may be easier to enforce in certain countries more than others. But it is not recommended by European authorities.
A balance also has to be struck with consideration for the economic impact and personal freedoms.
The decision for Irish people on whether to book or cancel holidays or travel now to certain areas is very much a personal one.
It should be an informed decision. Ideally people should not be going to the at-risk areas (as updated regularly) where there may be some local travel restrictions anyway.
It's best to check with the Department of Foreign Affairs.
It's going to be a difficult year for families, especially with kids, trying to plan holidays abroad as there is so much uncertainty.
Also there will be disappointment if some more major events may have to be postponed or cancelled here but the expectation currently is that the number of events affected should be small.
The French government has temporarily banned gatherings of more than 5,000 people in a confined space, as it has seen over 70 confirmed cases.
The Paris half-marathon, which was scheduled for today, with 44,000 registered runners, has been cancelled.
New Virus
This is a new virus. It's closely linked genetically to the bat coronavirus, it's a cousin of SARS and probably got to humans, via some animal transmission - not yet understood.
There is no current evidence that companion animals like dogs or cats can be infected and spread it.
The mortality rate is about 2%, but that is based on the current information.
With this new virus, we must act on the science - not rumour, panic or stigma.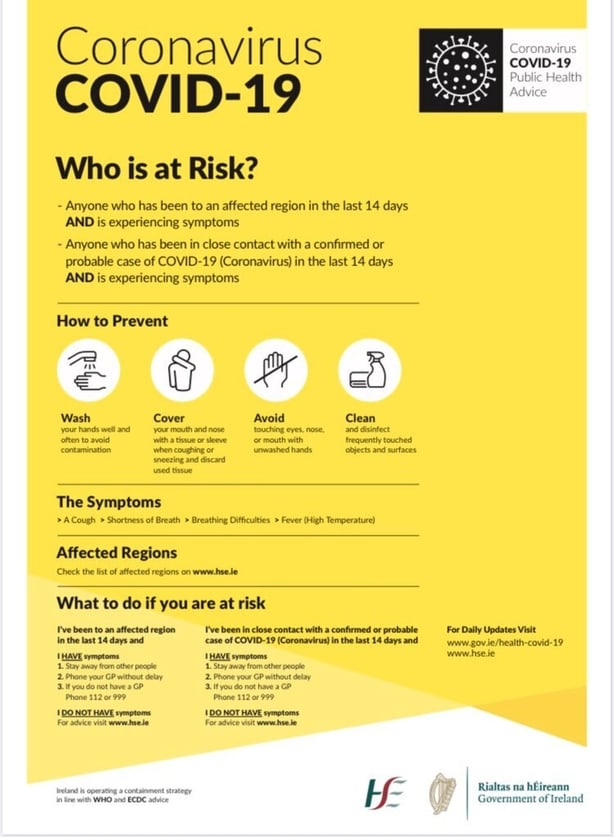 The name Covid-19 was carefully chosen, to avoid stigmatising any country or region and to encourage unity in the fight against this latest global health challenge.
There will be others and we will learn hopefully from each.
No animal, human or country is at fault here. These viruses emerge from time to time to challenge the world.
The world has won out on all occasions before, albeit with a price. Sadly there are fatalities and each a tragedy.
Global impact
Covid-19 is having a major impact on people, health services and economies too.
It's arrival in sub-Saharan Africa is a big concern, given the limited ability to deal with it there, if it gets a major foothold.
With pressure on the global supply of masks and protective equipment, it is the less developed countries who will need particular support.
As of now, the world has seen over 85,000 cases and almost 3,000 deaths. In Europe, the number of cases now exceeds 1,100.
While these past eight weeks have shaken world health services and challenged people, the unity of effort and scientific work is actually very impressive and encouraging.
This is a rapidly evolving situation, with events moving by the hour.
People should go about their daily lives as normal but of course practise good hygiene. Indeed, it should not take a Covid-19 outbreak for people to be practicing good hygiene.
Trying to keep ourselves and the loved-ones around us healthy and safe, as well as those in the wider community, is a daily challenge.
A sense of calm will be needed over the coming weeks and months, as this plays out.
Arming yourself with the facts, will reduce stress or anxiety and aid in the individual fight to limit any spread here of this new health threat.