Independent TD Michael Collins has said he let himself down for calling the outgoing Minister for Transport, Tourism and Sport Shane Ross a "scumbag".
Mr Collins, re-elected in the Cork South-West constituency, used the word to describe the now former TD for Dublin-Rathdown during a victory speech at his election rally.
Speaking on RTÉ's Today with Sean O'Rourke, Mr Collins said that he normally "plays the ball and not the person" in politics.
He apologised for saying "scumbag" but said that he would not apologise for highlighting what has happened to rural Ireland and standing up for the people of rural Ireland.
He added that he had asked Mr Ross to work with him on local issues but instead he came on a tour of Cork.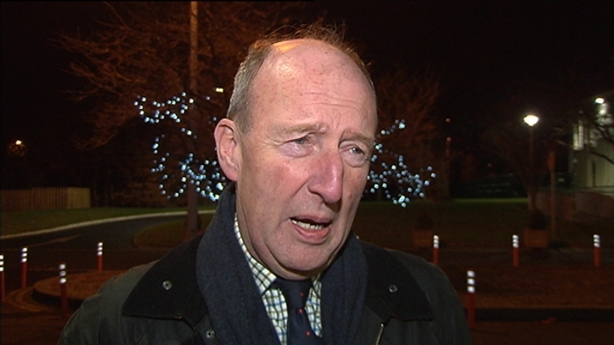 Shane Ross said that he accepts Mr Collins' apology and congratulated him on his re-election.
He added people often use colourful language in the heat of battle and afterwards.
He said he understood Mr Collins' sentiments about rural Ireland, adding that the number of deaths on roads in rural Ireland have reduced since he introduced tougher drink driving measures.
He accepted that increased VAT in the tourism sector has damaged businesses in Mr Collins' constituency, but said that he had opposed, and fought against, the measures.
Mr Ross said he believes it will take quite a long time for a new government to be formed and urged Mr Collins to "get in there and talk and push for what he believes in" as the situation is very fluid.
He said he could "see anybody being Taoiseach" and it may be a matter of "who blinks first".
---
Read more: Election 2020 headlines
---