HIV, AIDS, starvation. Not the words one is likely to associate with an eight-year-old here in Ireland.
However, in Kenya, these are the challenges facing children on a daily basis.
Not only that many of those children, particularly those living in slum villages in or around the capital of Nairobi, are orphaned.
In 2003, hope for those children illuminated with the creation of the Kenya Education Project. Founded by a Killarney man after a missionary trip to the area, the charity has provided food and education for hundreds of children in the Embulbul slum village which is the home of 60,000 people on or below the poverty line.
Eddie Sheehy worked in conjunction with the Brother Beausang primary school and adjoining secondary school after witnessing firsthand the difficulty of acquiring education for children in the area. With that came small donations of resources and hours of voluntary teaching.
Eddie said: "The children were sharing desks, textbooks, pencils. The teachers were sharing textbooks and chalk... My first year here I spent a lot of time correcting essays and providing phrases.
"I work in education, I could see how lucky we were in Ireland with the facilities we have."
When applying to the Charities Regulator for appropriate status, the main objective of the project was to provide funding for families in Elbulbul by means of scholarships.
It costs €130 a year to school a child in primary school and up to €300 for a secondary school child.
"Children who are deemed to be in need of financial help to come to school are shortlisted. When you're dealing with a slum village such as Embulbul, many families will struggle to put that money together," Eddie added.
The Brother Beausang schools are not government funded; therefore, many of the 800 students rely solely on contributions from independent donors and the local parish church.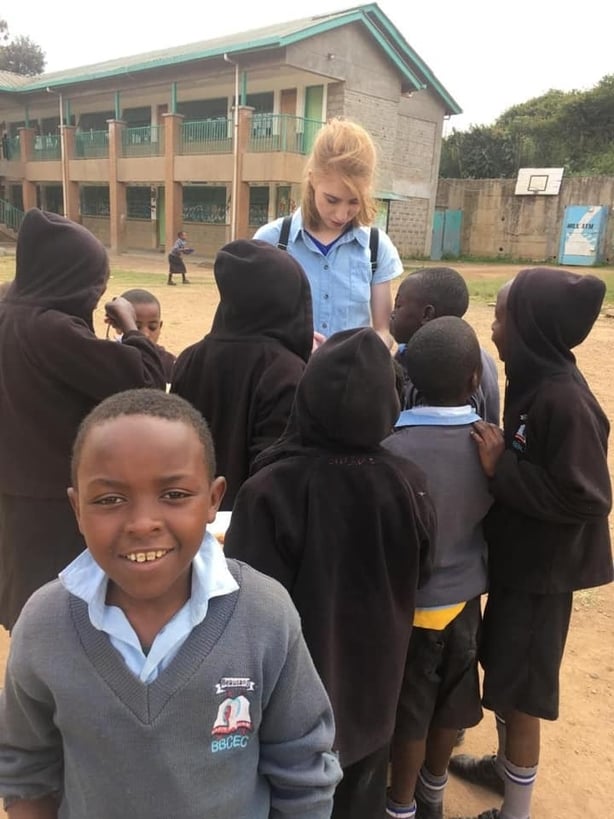 Teacher Winnie Achieng has been watching the benefits of the project since she joined the school in 2012:
"Apart from even sponsorship, they get children uniforms, shoes and whatever is needed. They even take people in the wider Embulbul community to the hospital when it's needed. Eddie and the volunteers manage to carry litter pickers all the way from Ireland."
"We've never had to budget for colours or pencils because they always come from Kerry," she added.
One of the main features of the Kenya Education Project is the feeding programme which provides one guaranteed meal for 80 children during the week.
It costs €650 a month to run the programme. Eddie voiced his regret at how it doesn't operate at the weekends:
"As we look around here, we notice that none of them are malnourished or hungry because this one meal everyday gives them energy and provides the essential nutrients that they need.
"Sadly the programme does not run at the weekends so the cooks often say that when the children come in on a Monday evening, they are very hungry because they receive little food at home."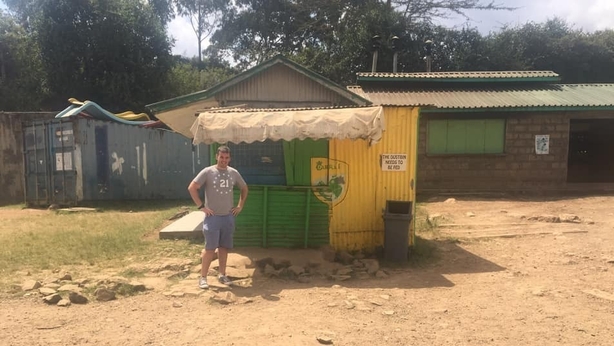 The project also works in conjunction with Saint Vincent de Paul in the delivery of clothes donations to families on the Embulbul home visits.
Mr Sheehy and the volunteers who travel with him carry suitcases full of second-hand clothes which are then appropriately dispersed throughout the village.
Ms Achieng once took part in a home visit for a child: "I was heartbroken. I cried so much when I went home. You, as a teacher are telling students you have to be clean, you have to be smart, and you have to do your homework.
"When I went to their home I realised this is why this child can't do that. They had no electricity, there was mud everywhere, a whole flood went inside the house. Everything was soiled," she said.
"At least in school, they can eat, they can be happy, they can forget about whatever they are experiencing in their homes," she added.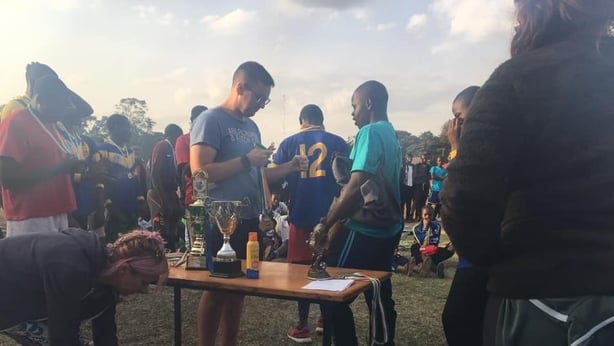 The schools also host a soccer tournament to mark the end of the visit of Mr Sheehy and KEP volunteers.
"Eddie is a footballer, he will always walk with a football so bringing the costumes, trophies and medals for the Eddie Sheehy Cup encourages children who are talented but maybe not too good in class by seeing someone supporting them," said Ms Achieng.
To donate to the cause, contact volunteers via the Kerry Education Project Facebook page.