"Meitheal" was a word that momentarily baffled Bono on the last Late Late Show before Christmas, but it's the one that best sums up the collective approach seen across the west this year.
Even the sound of the Irish word encapsulates age old decency; it has a warm, enveloping tone, and it can't be beaten for a way to describe how the many can rally, to safeguard, or assist, the few.
That protection is offered in all sorts of ways. Not for thanks or affirmation. Just because it's in us to do this.
In November 2019, I briefly met Laura Bernal in Foxford. The Argentinian Ambassador to Ireland was the latest in a long line of her people to visit the town.
It's the birthplace of the founder of the Argentinian Navy, Admiral William Brown, a man considered a hero in his adopted place.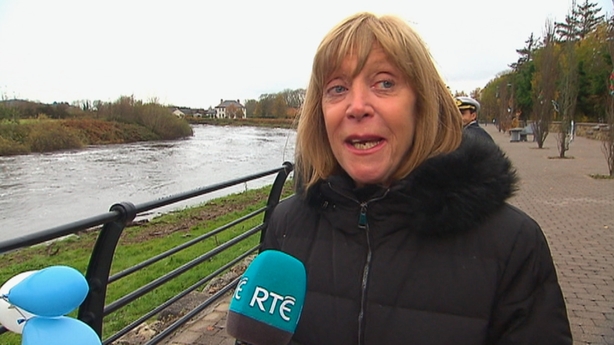 Dr Bernal spoke to us about the strong ties between a small town in Mayo and a huge country on the other side of the world.
She was leading a delegation of 200 Naval officers to Foxford, to mark that bond.
A bilingual mass was celebrated, there was a military parade through the town and a few speeches at the monument to Admiral Brown, by the banks of the Moy.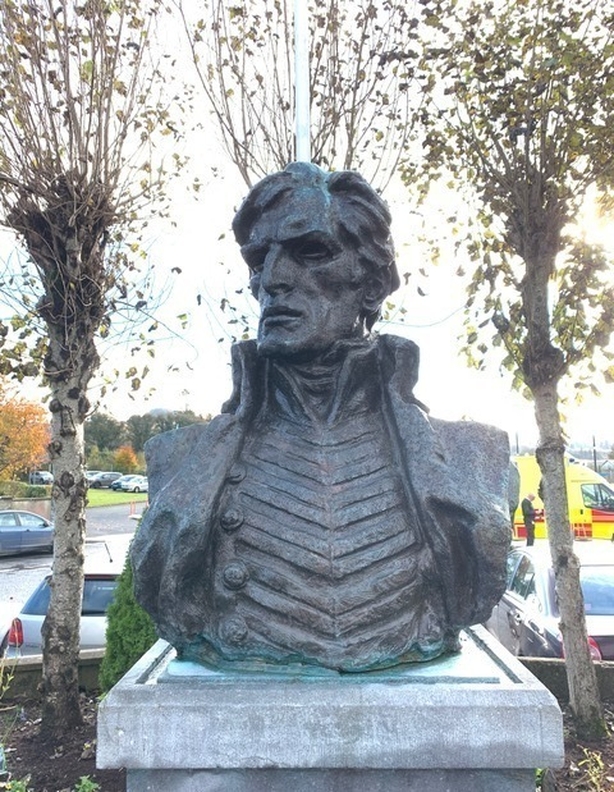 In a local sports hall afterwards, Irish and Argentinians broke bread, danced, sang and chatted.
Their links deeply felt and deeply respected. It was lovely day.
Just over six months later, we gathered again outside St Michael's Church in Foxford.
In late spring, Laura Bernal took ill unexpectedly. She died on the morning of Sunday 26 April. A post-mortem examination revealed she had contracted Covid-19.
She was survived by her sister, Araceli, and a number of nieces and nephews. All scattered across Europe and South America.
"Ambassador Bernal was particularly special to us and came to enjoy Foxford socially, as well as professionally. Her memory will be safe with us"
Given global public health restrictions, the repatriation of the ambassador's body to her home country was not possible. With many places on lockdown, relatives could not travel and funeral arrangements proved extremely problematic.
But not for long. Hadn't a bond been forged? And with it, came unspoken things. Things that matter. Like respect, a sense of place and, most of all, love.
If there was a difficulty Foxford stood ready to resolve it. The wheels were set in motion.
Dr Bernal's relatives accepted an offer - extended by the Admiral Brown Society - that the town would honour and celebrate the life of their sister and aunt, as well as providing her final resting place.
And so, on the morning of 15 May, the ambassador's remains were brought to the church she had attended mass in, just months earlier.
Strict social distancing guidelines meant no more than ten mourners were allowed enter the building.
Her colleagues from the Argentinian Embassy joined members from the Admiral Brown Society, along with President Higgins' Aide de Camp, inside the church.
The funeral was live streamed on the mayo.ie website, allowing friends and relatives of the 63-year-old to watch, from wherever they were.
Outside, locals lined the road.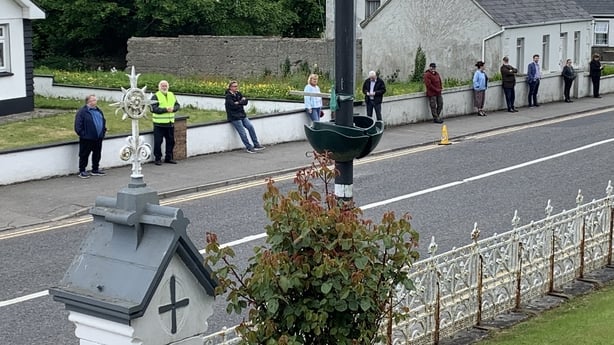 The work of the former university professor and long serving diplomat had not impacted on their lives in any tangible way. She had only been living in Ireland since 2016. She had only made a handful of visits to the town.
But to honour her was important. She had been welcomed to Foxford in life. And she would be minded by it in death.
In his homily, Papal Nuncio Jude Thaddeus Okolo said Dr Bernal's good deeds through her life would endure. He described her as a careful, kind and considerate person, who had impacted on the lives on many others.
That morning in Foxford, people were recognising that. And they were acknowledging what the times dictated: It was their place, to take the place of others, that day.
The Deputy Head of Mission at the Argentine Embassy said his boss had felt very welcome in Ireland.
In a eulogy, Diego Sadofschi described the ambassador's final journey as a perennial reminder of the friendship between Argentina and Foxford. A friendship which, he said, was "entrenched in the honourability and the actions of its people".
The rituals around death and funerals changed dramatically this year. But there were constants too. New ways of doing old things.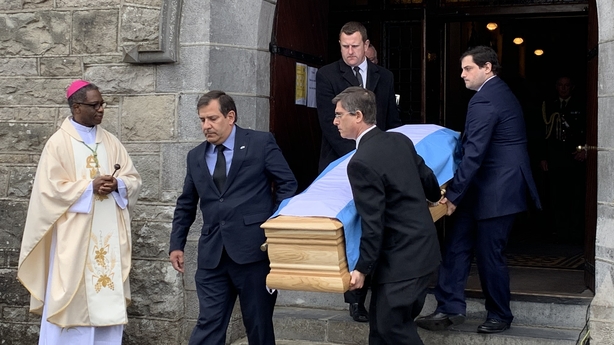 As her remains were brought to Craggagh cemetery, locals again lined the route out the Swinford road to bid farewell to a stranger they had welcomed.
Later on, Ambassador Bernal's last words when we met the previous November, echoed in my head.
Reacting to the welcome accorded to her delegation, she said: "I am speechless, I can't speak, because it was so touching…everything, everything…the people of Foxford…Thank you, thank you very much."
Meitheal - then and now.
As he prepared to return home that Friday evening, Chairman of the Admiral Brown Society Gus O'Hara spoke about the day's symbolism.
"Ambassador Bernal was particularly special to us and came to enjoy Foxford socially, as well as professionally. Her memory will be safe with us."