According to Fáilte Ireland, in 2019 the tourist trail attracted 3.7 million overseas visitors, 4.6 million domestic visits and generated over €3 billion in revenue.

The experience is very well organised by the Irish tourism industry and there are plenty of maps and guide books available to help people fully appreciate the magic of the jagged coastline, its biodiversity and social culture.
Indeed, over the years – in addition to official State maps – independent cartographers have produced several unique maps of areas in the west particularly renowned for their natural beauty.
Tim Robinson, most notably, has created three original maps of the Aran Islands, Connemara and the Burren in Co Clare, largely by wearing down his shoe leather traipsing from townland to hilltop and from bog to cliff, observing things and speaking to people.
In that same independent tradition, Wexford-based mapmaker Barry Dalby has produced a fascinating, eye-catching, extra large map of Achill and its southerly neighbour, Clare Island, in Co Mayo, as well as the seas around them. 
The Corraun peninsula, Inishbiggle and parts of the mainland are also included on this comprehensive map which is twice the scale of the Ordnance Survey map of the same region.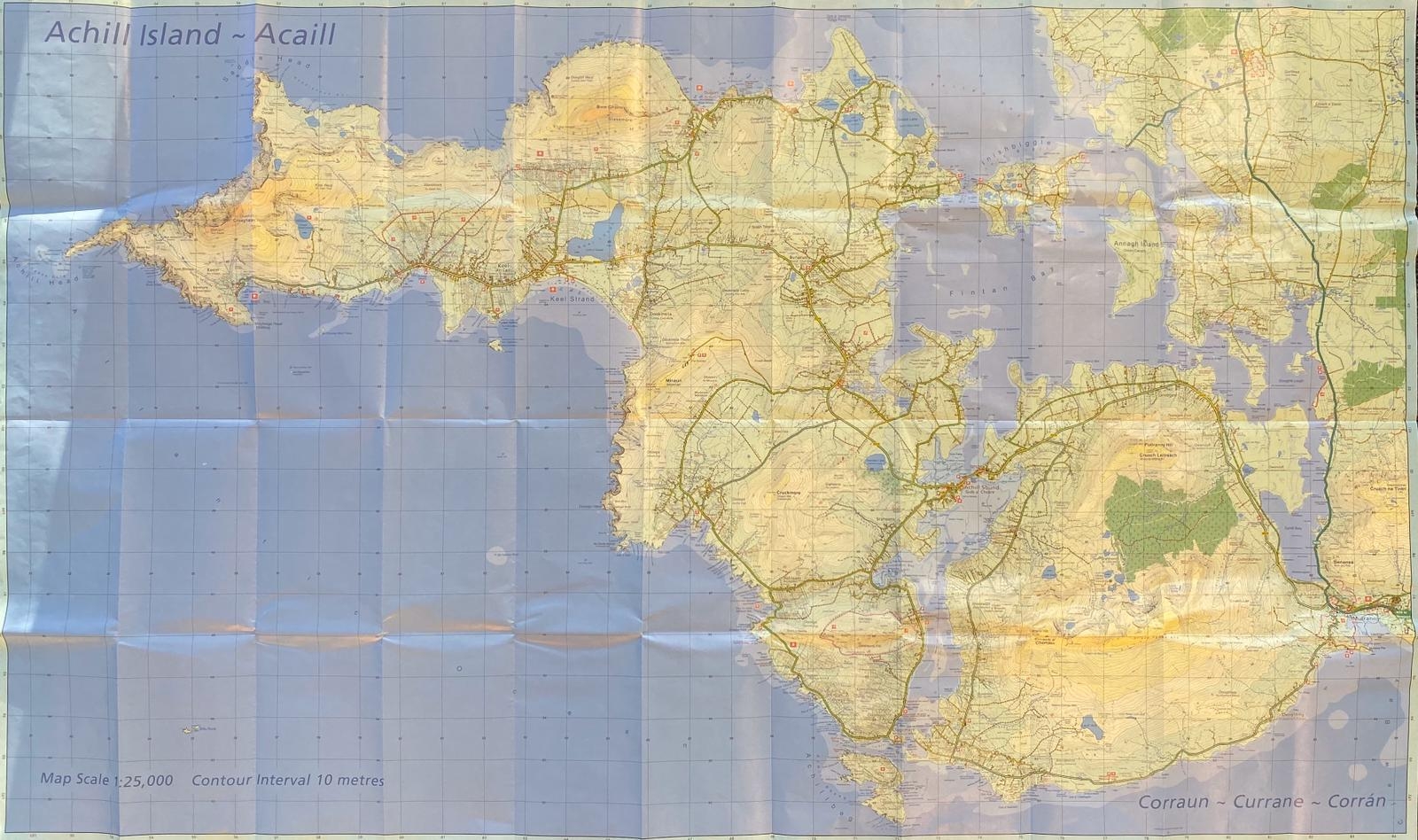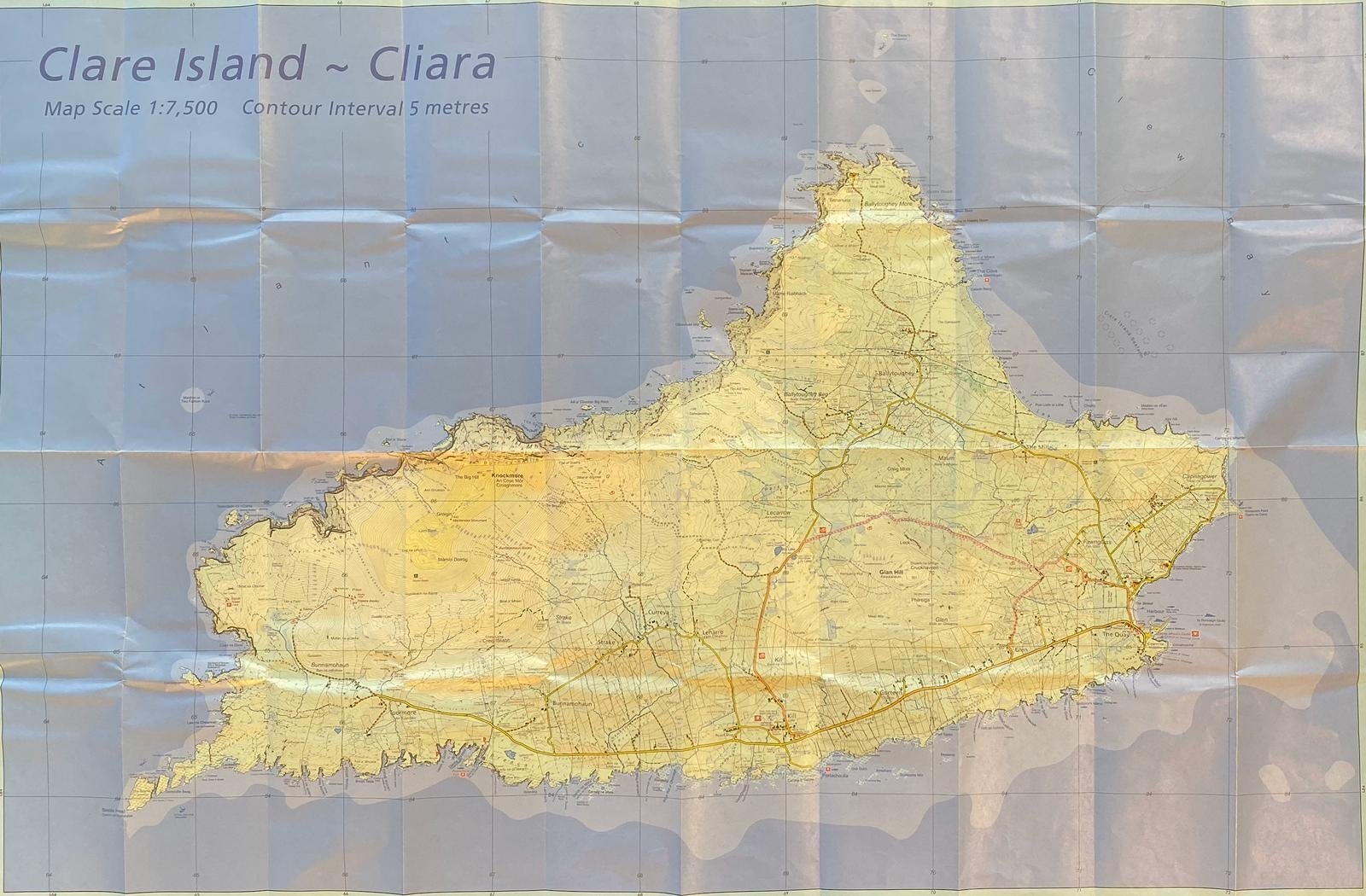 Although the allure of Achill and Clare Island can defy description, Barry Dalby has managed to record on a single, multi-coloured, two-sided sheet of paper so much of the islands' rich heritage, particularly their placelore and social geography.
The cartographer Allen Carroll suggests we are intrigued by maps because we have no choice but to think and see spatially. We like to distinguish things one from the other, draw lines around them and see with our own two eyes the connections between them. Maps also stimulate the intuitive and aesthetic side of our brains, he says.
Scholar Denis Wood reminds us, however, that maps can be controversial. He claims that the map can sometimes be an attempt by conservative or radical forces to reproduce or overthrow the social order according to their own ambitions.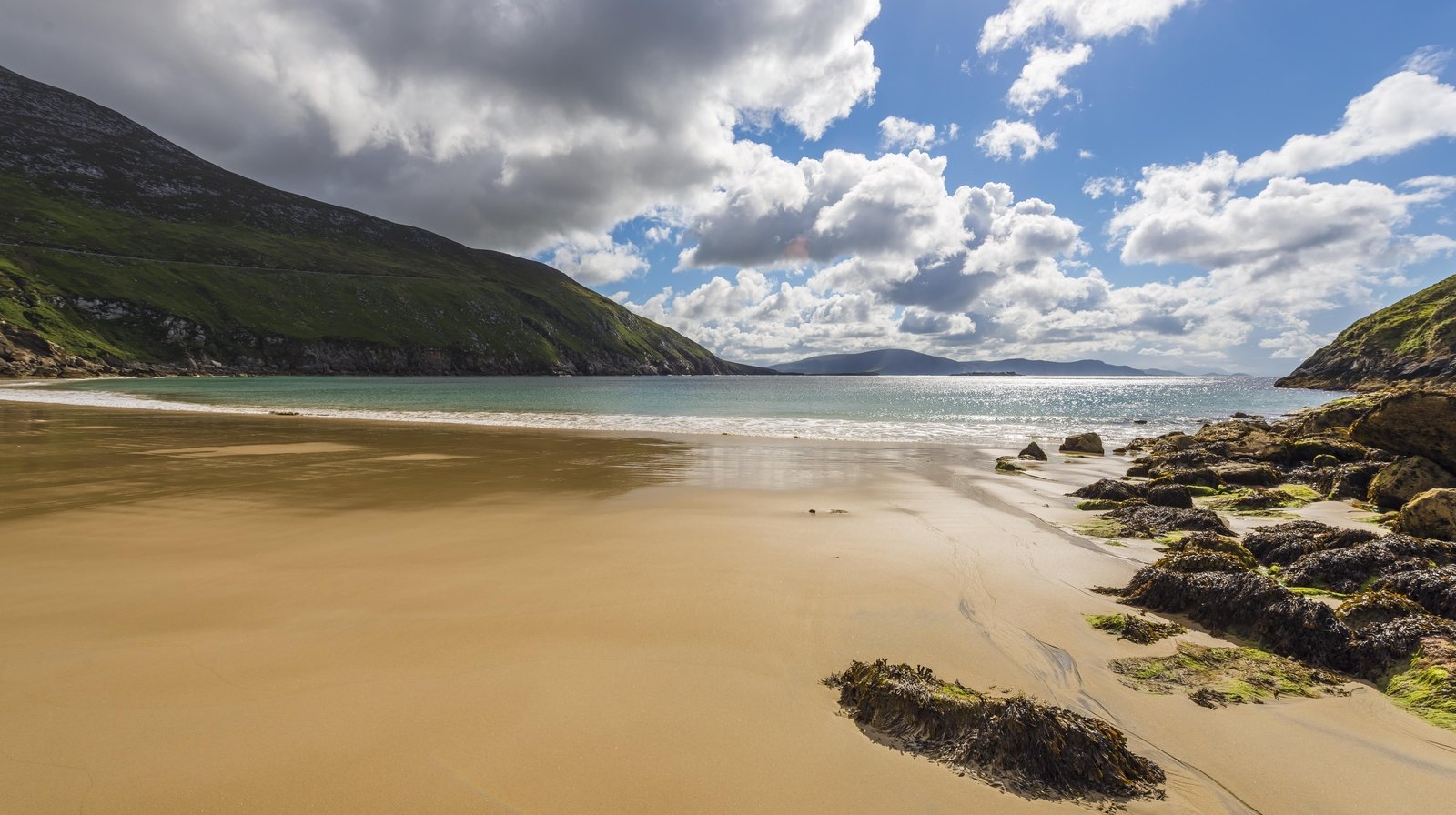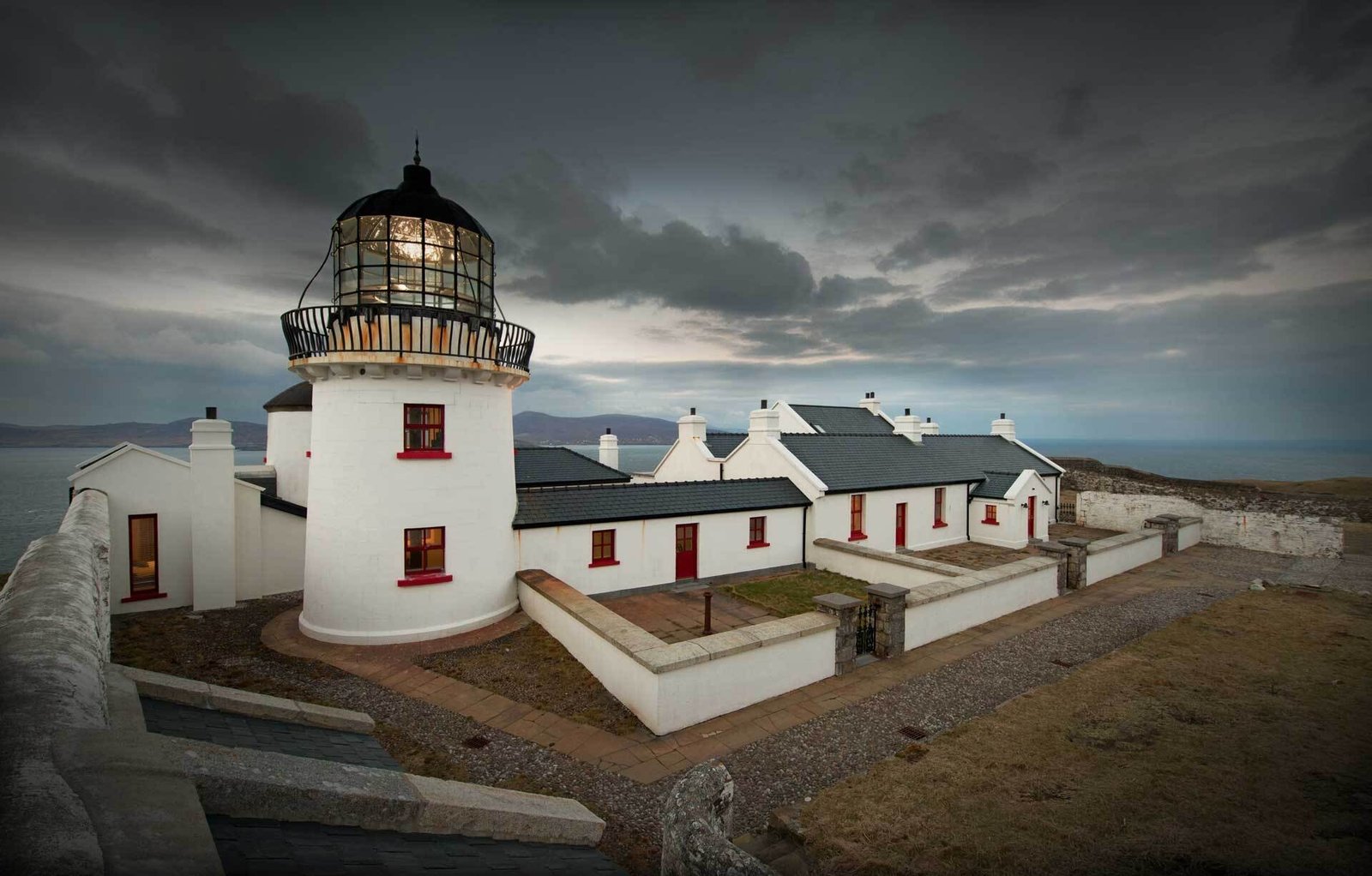 In tandem with major social change, the geography of Ireland is also being transformed rapidly. Farming practices are changing, new roads are cutting across old communities and new, denser residential areas are being established.
Consequently, areas with historical ties to each other are being separated and minor placenames – such as fields and streams – are being lost. In light of this, Barry Dalby believes in the importance of recording as much placelore as possible before it fades from memory.
He concentrates on mapping areas of natural beauty where people can ramble and enjoy the scenery. Hills and coastal districts, rather than large farming regions or moorland, are his main interest. After all, he receives no public funding for his work and his maps have to sell!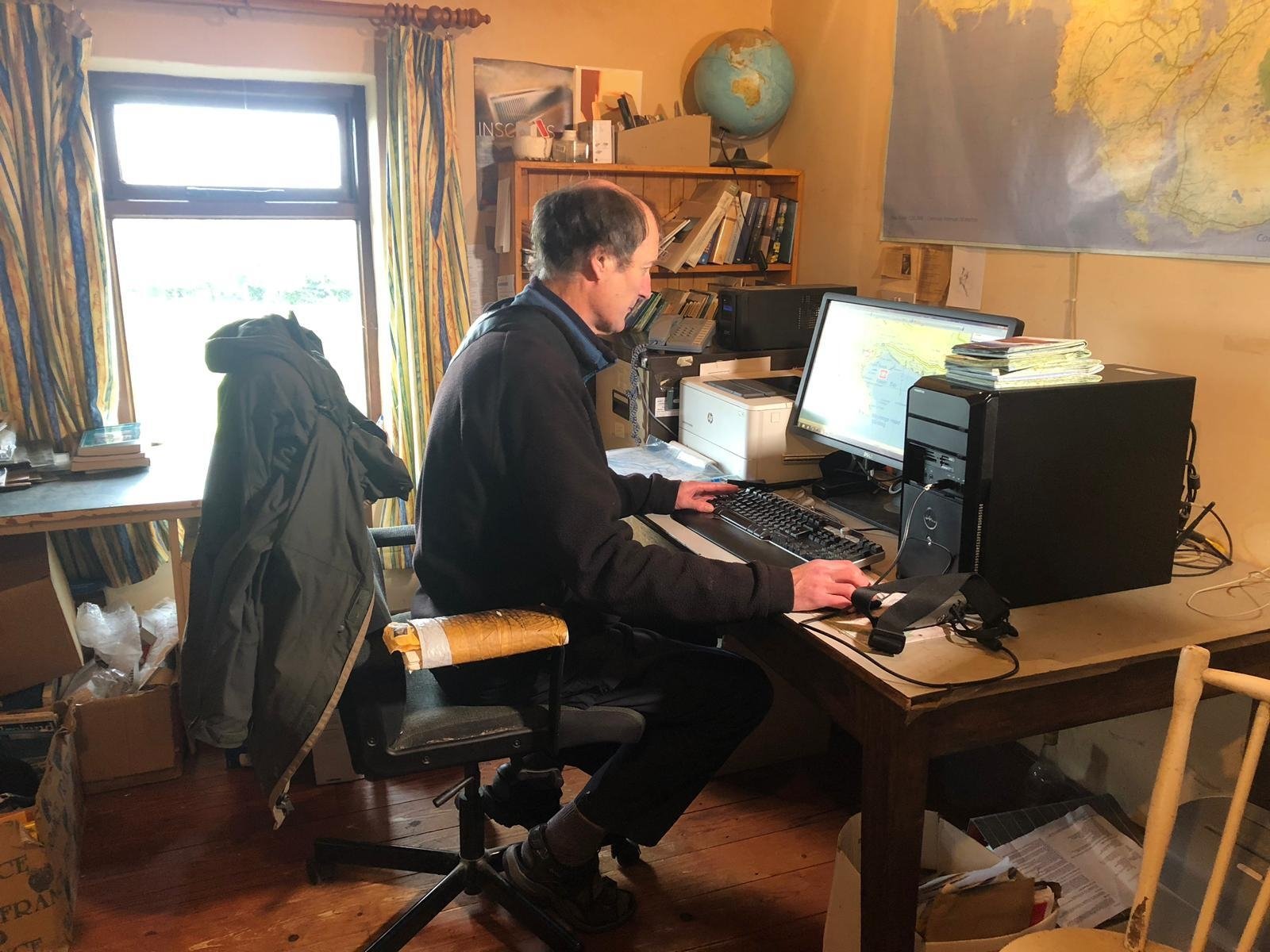 As well as Achill and Clare Island, Barry's company, East West Mapping, has produced maps of the Blackstairs, Comeragh, Nephin Beg, the Way of the Táin in Louth and various parts of Wicklow. 

Having chosen an area, Barry consults the aerial images taken by companies such as Bluesky Ireland, a commercial survey company providing high quality geographic data.
He also studies other existing published sources before setting out himself in search of locals who know most about their native place. The folklore gathered by schoolchildren in Ireland in the 1930s, known as the Schools' Collection, is a particularly useful initial source, he says.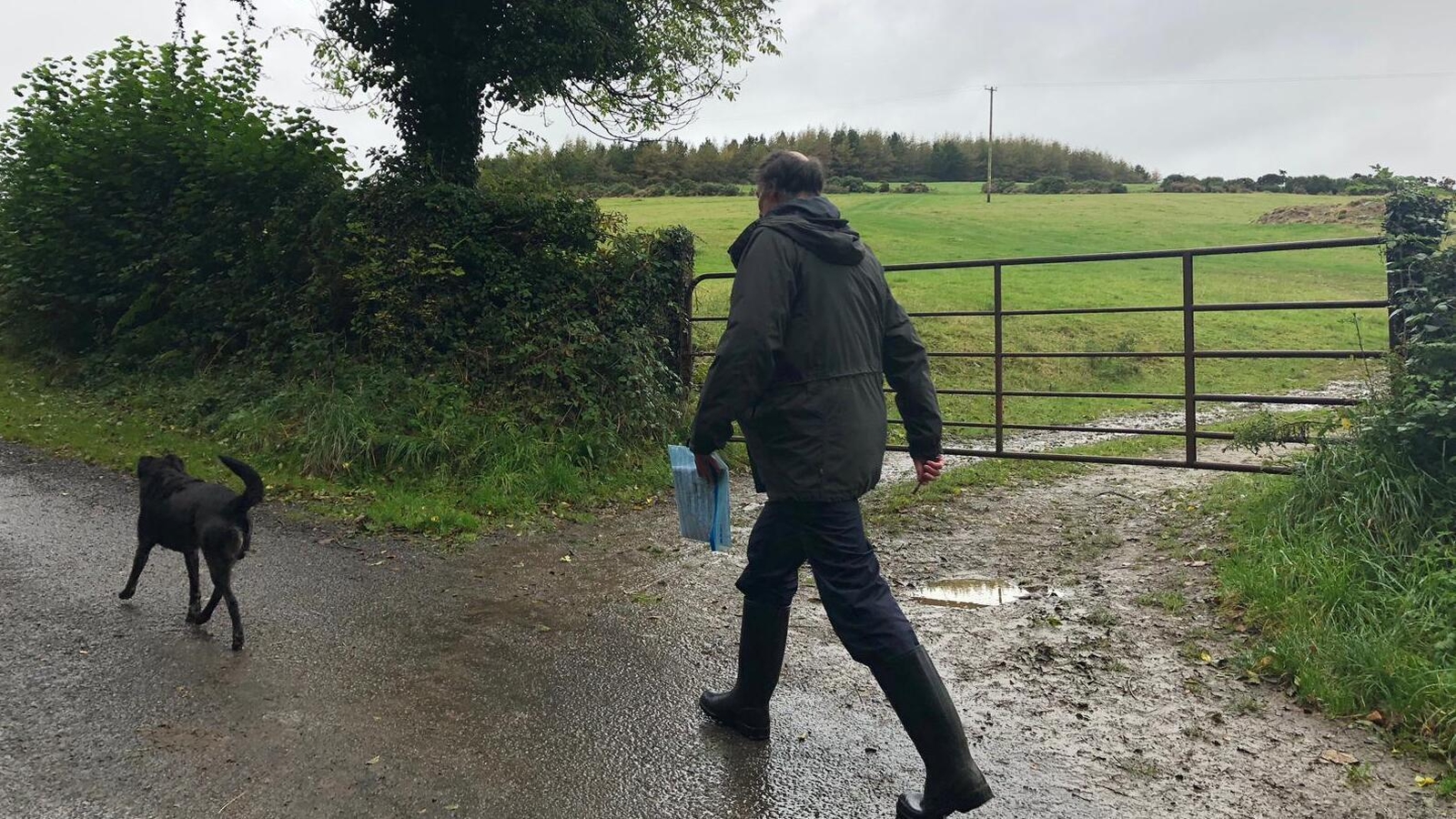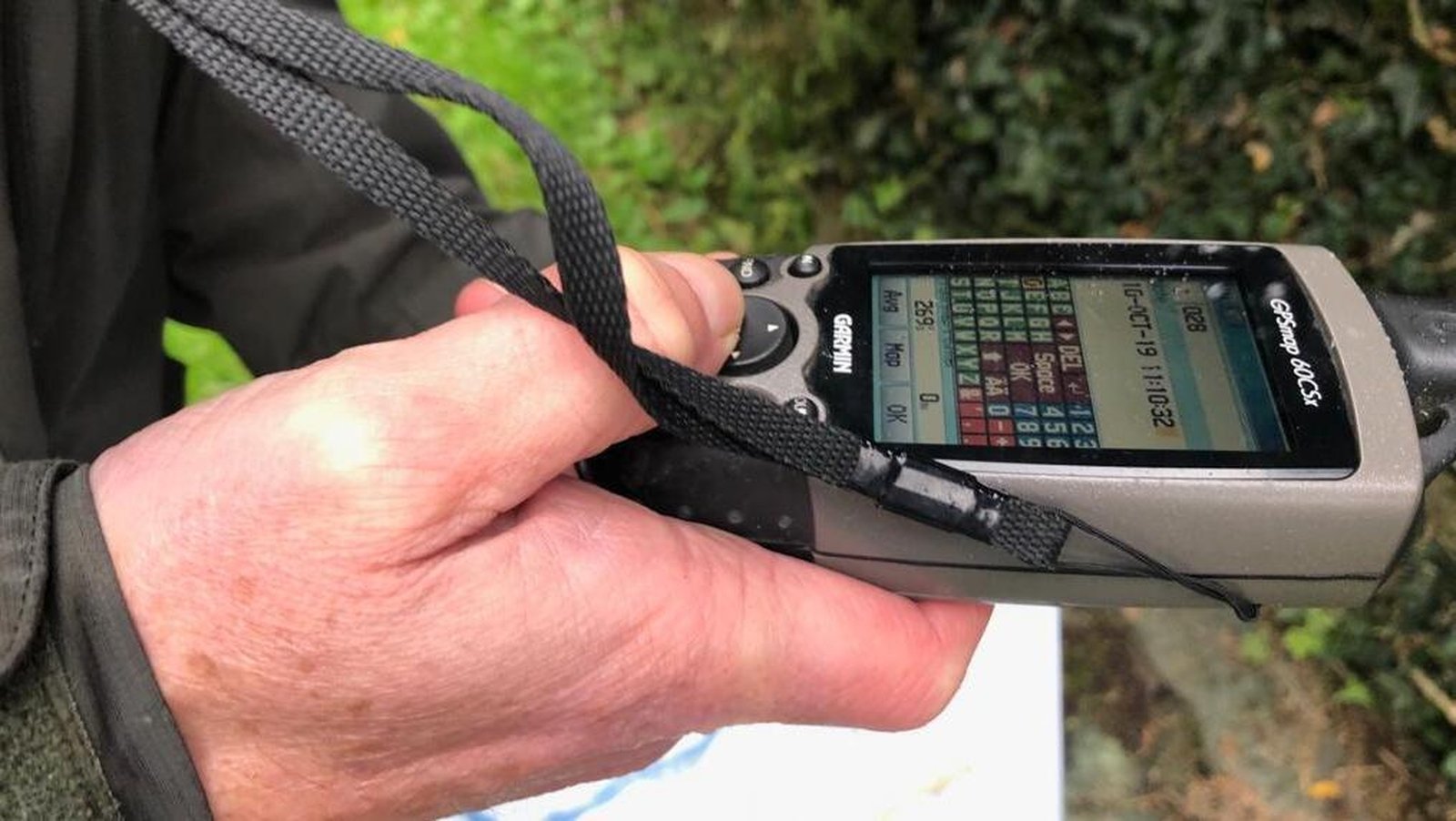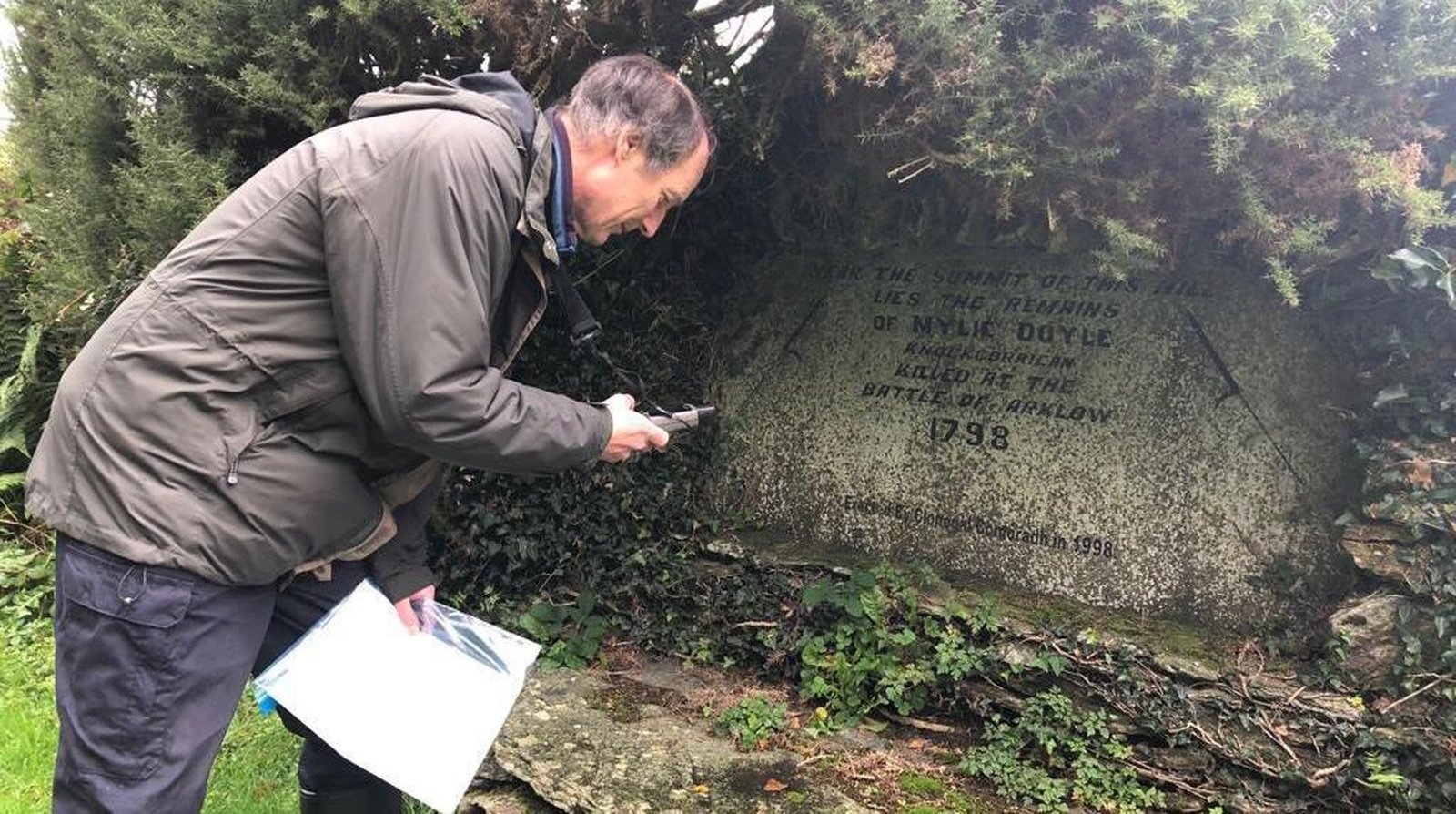 On his field trips, Barry relies on a chain of social connections. One person introduces him to another and gradually he builds up his knowledge of the particular area. His informants are often farmers or fishermen, some of whom use local features – a rock, a hill or a cove – as landmarks.  
Barry then examines as much of the landscape as he can himself with this own eyes and with his GPS device in order to clarify the nature of certain features not easily interpreted from the aerial images alone.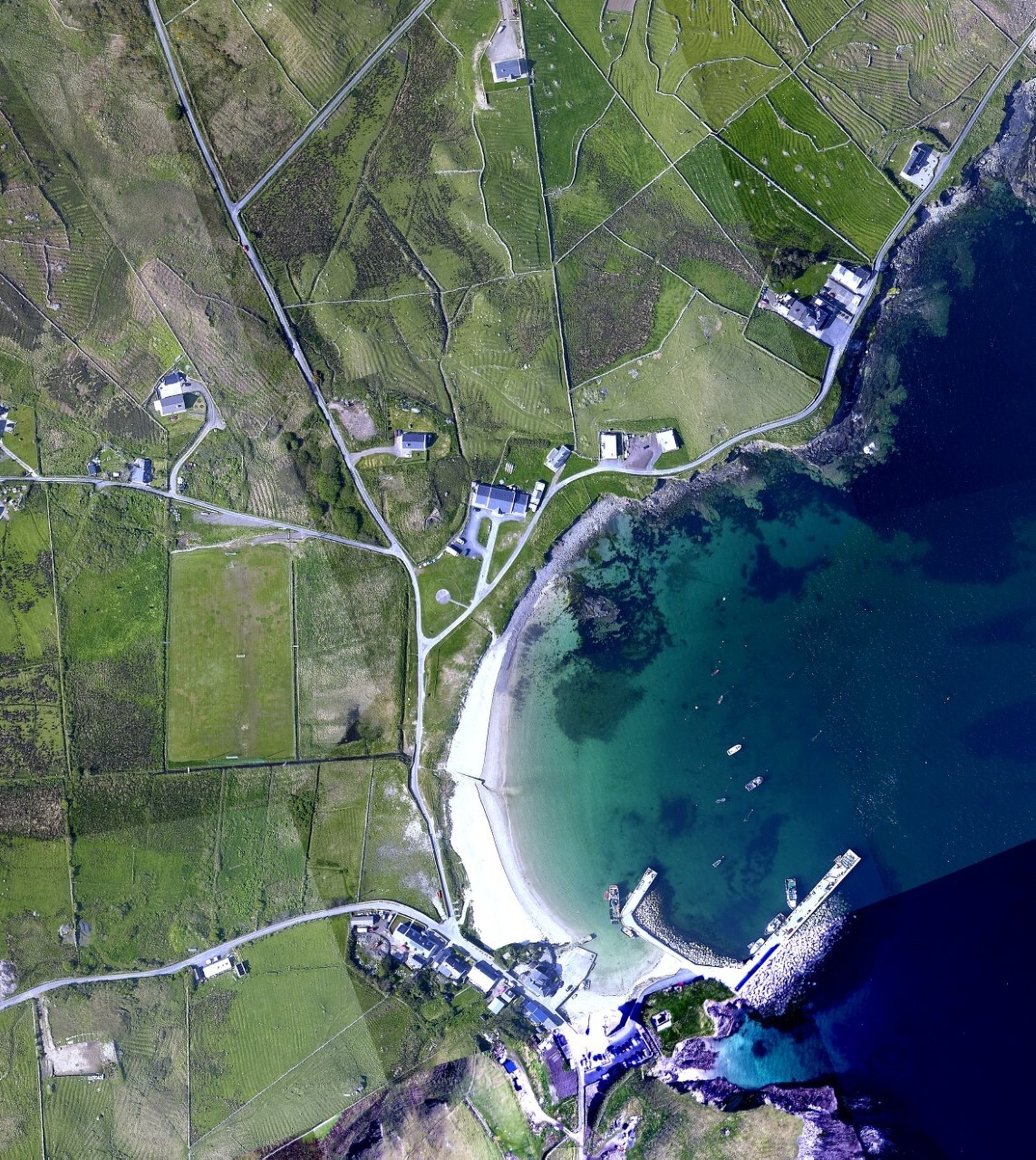 Orthophoto of the Quay area in Clare Island. Note the rocky reef Leic na mBó just off the northern side of the strand, the GAA pitch to the west of the strand, Gráinne Mhaol's Castle at the bottom of the pier and the many pre-1870s "lazy beds." (Reproduced with permission from the Royal Irish Academy)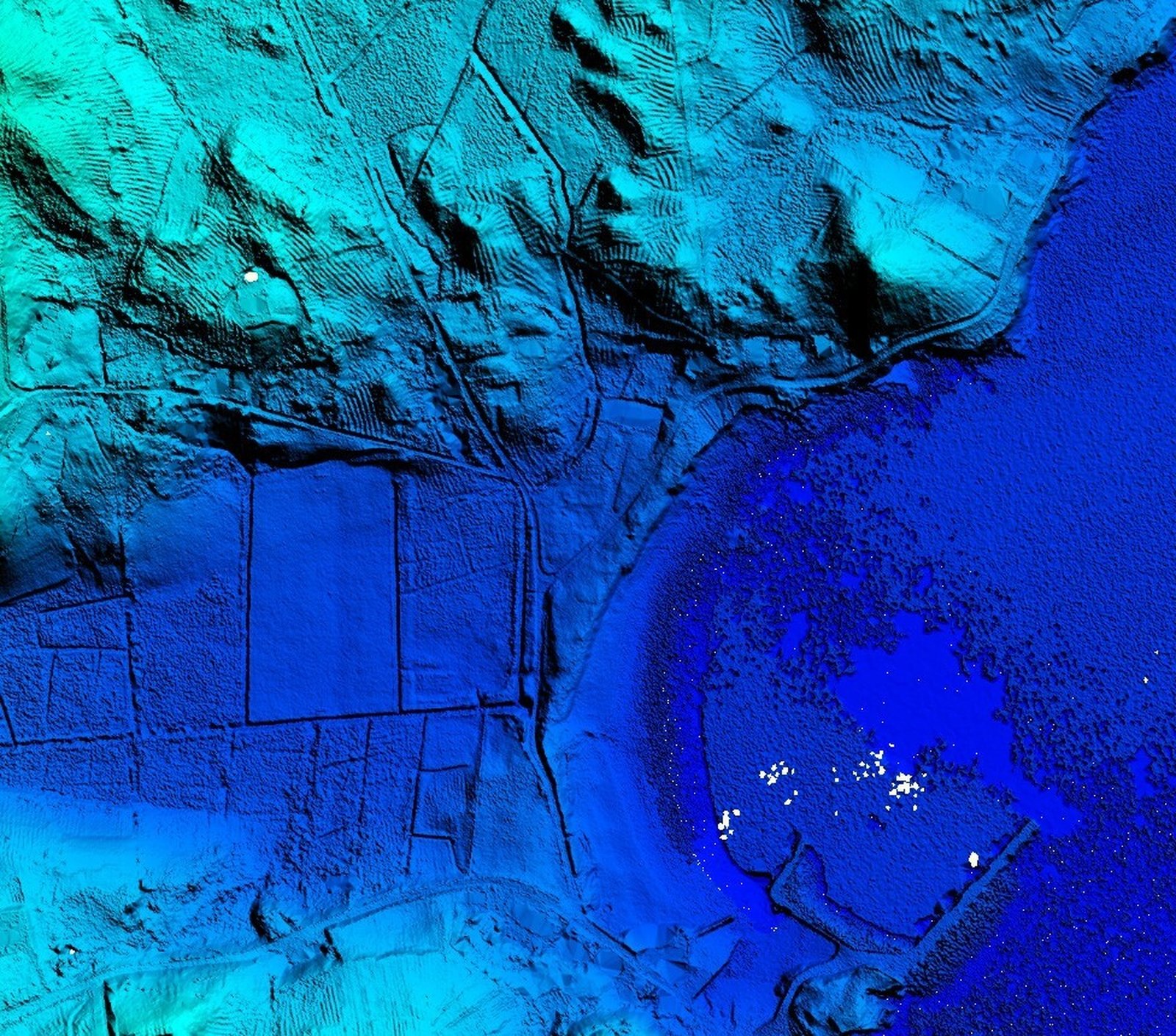 Digital surface model image of the corresponding area. The DSM image contains information on the shape of the ground from which contours can be derived. (Reproduced with permission from the Royal Irish Academy)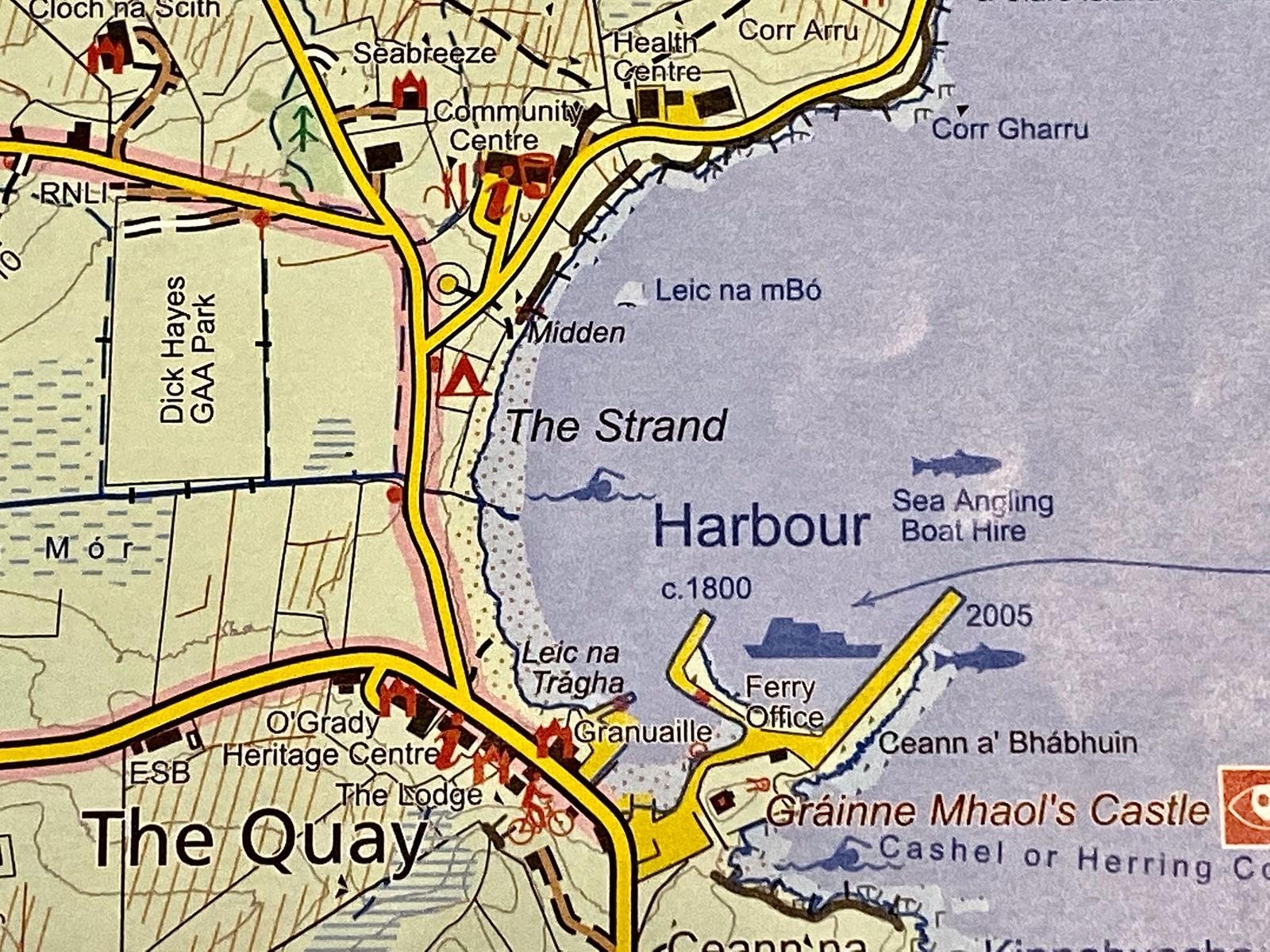 While working on the map of Achill and Clare Island, Barry had to contend with the different versions of local placenames. This can be particularly challenging in parts of the west, as both Irish and anglicised versions of some placenames are used interchangeably. 

In a nutshell, Barry uses the Irish version if that's what the local community use or if the local pronunciation is closer to Irish than English, and vice versa. In some cases, he uses a mixture of Irish and English in a single placename.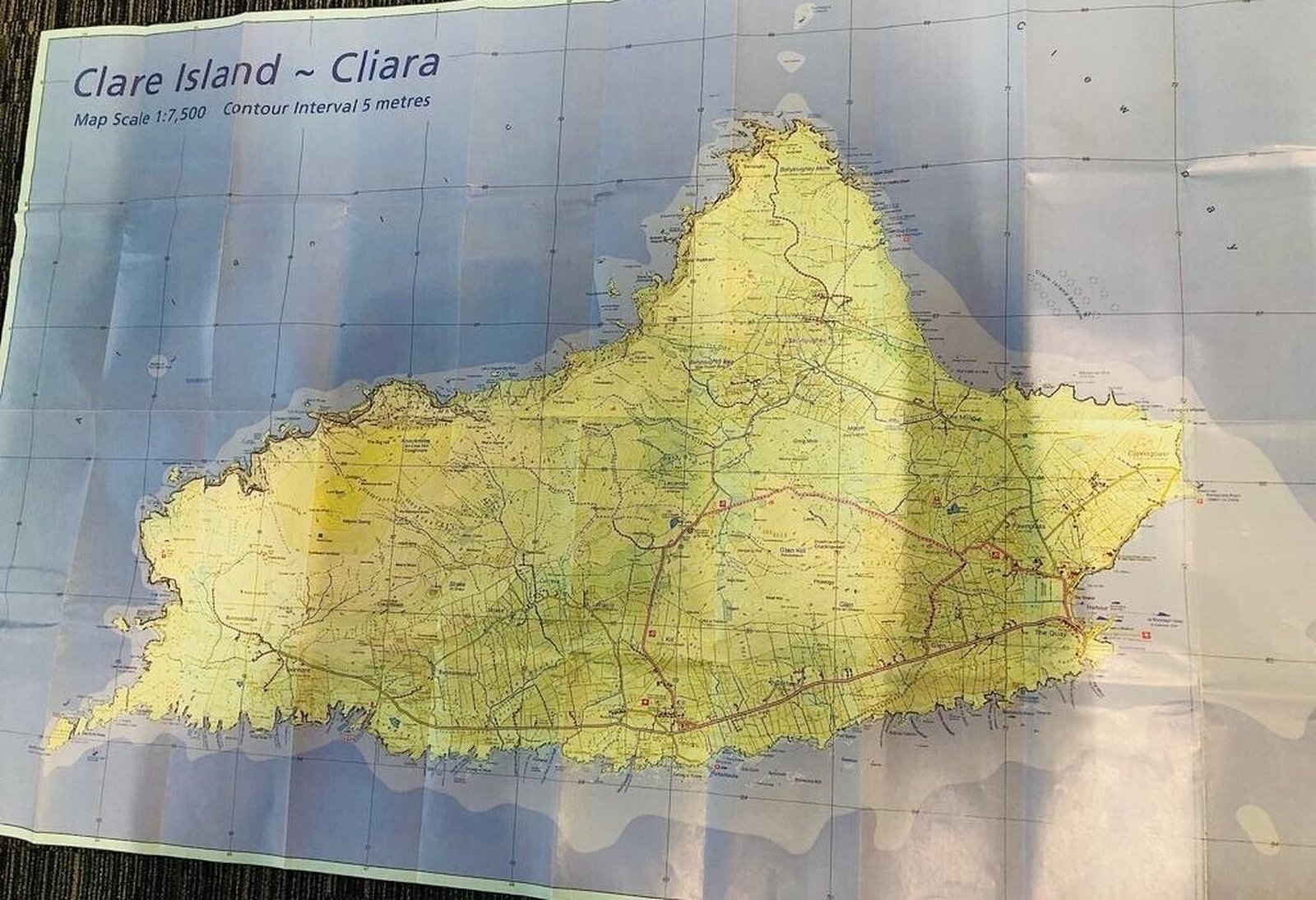 Having brought all the data together, Barry has created a remarkable and substantial map of Achill and Clare Island – a scale of 1:25,000 and 1:7,500 respectively. That is, in the case of Achill, one centimetre on the map equates to 250 metres of real distance. In the case of Clare Island, the scale is even greater – one centimetre  equating to 75 metres.  
St Brigid's cloak springs to mind when you open out the map, although it's not quite the seven miles long and seven miles wide of the legend. That said, it's big enough to cover a small table – 1.375 metres long and 0.82 metres wide.  
The Ordnance Survey map of the same region is a good deal smaller at a scale of 1:50,000.  
Barry says he used to get his maps printed in Ireland but companies here stopped folding them during the last economic downturn and as a result he now uses a specialist company in Somerset in England.
As well as describing the heritage of the region, Barry's map is also a contemporary tool. It contains lots of useful detail on the hills, the glens, the coastal pathways and the beaches for the visitor – walkers, cyclists and hardcore athletes alike.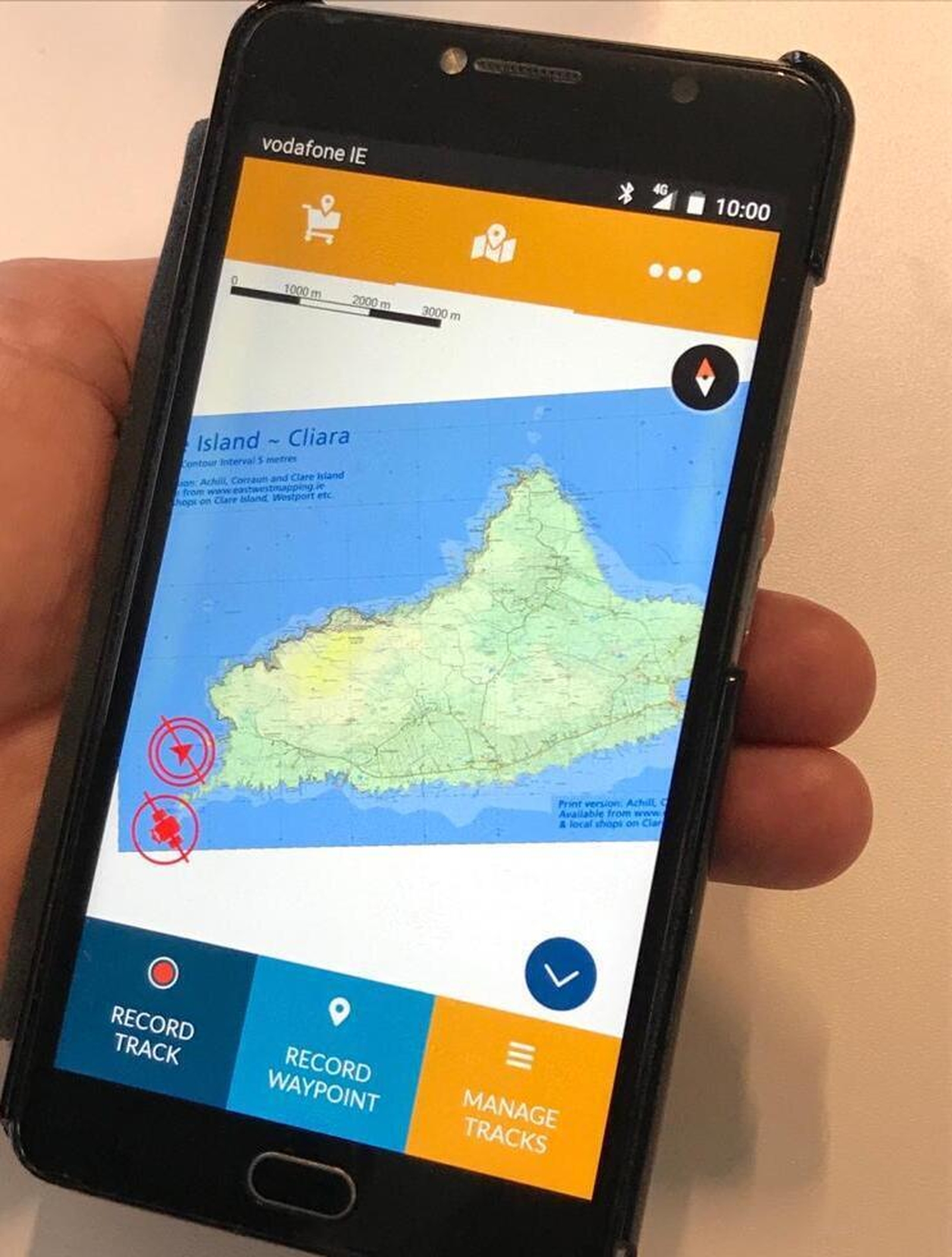 Indeed, the map and extra digital tools can be downloaded on the company's app.
The following images from the paper edition are a sample of the finished product: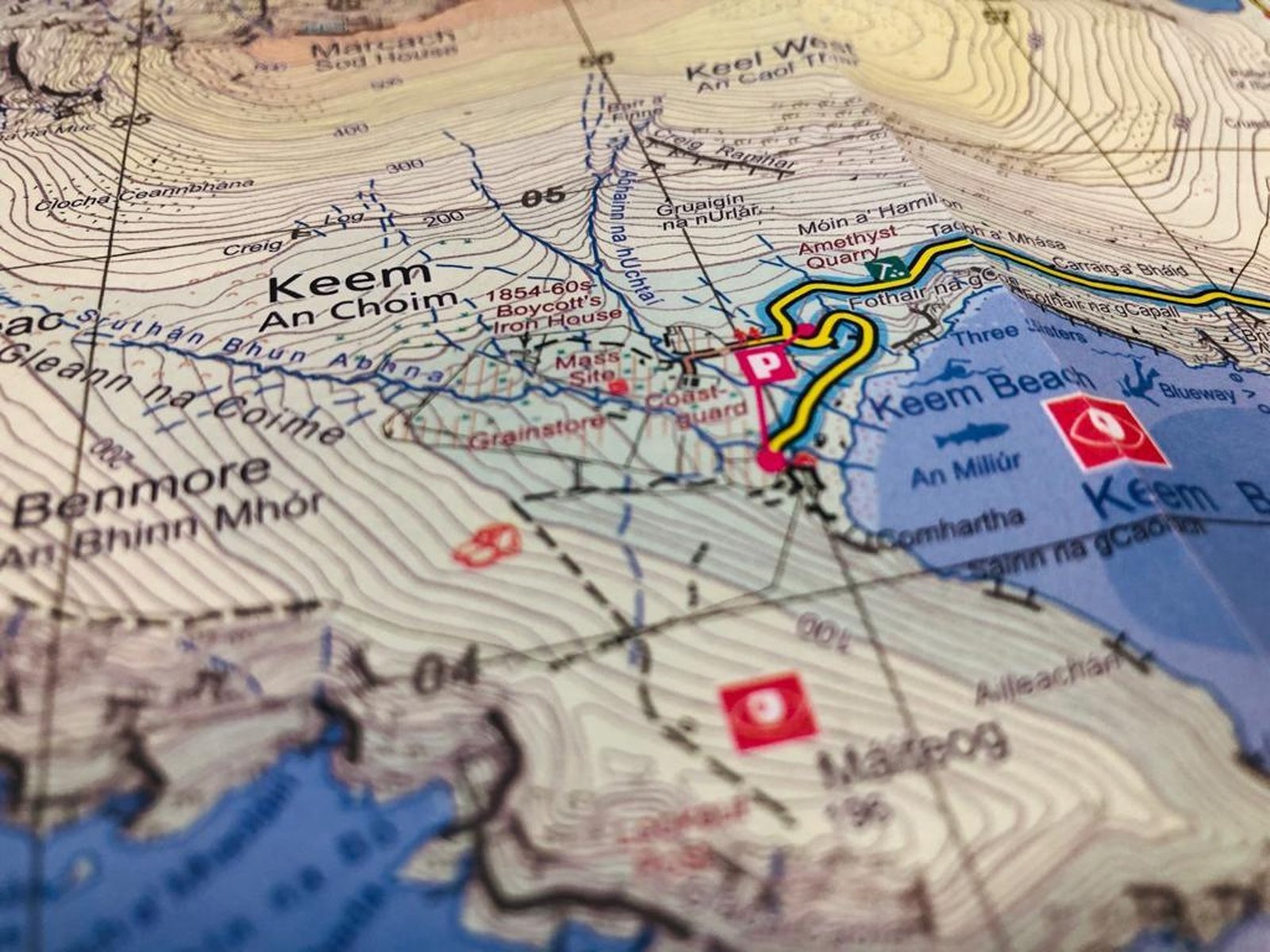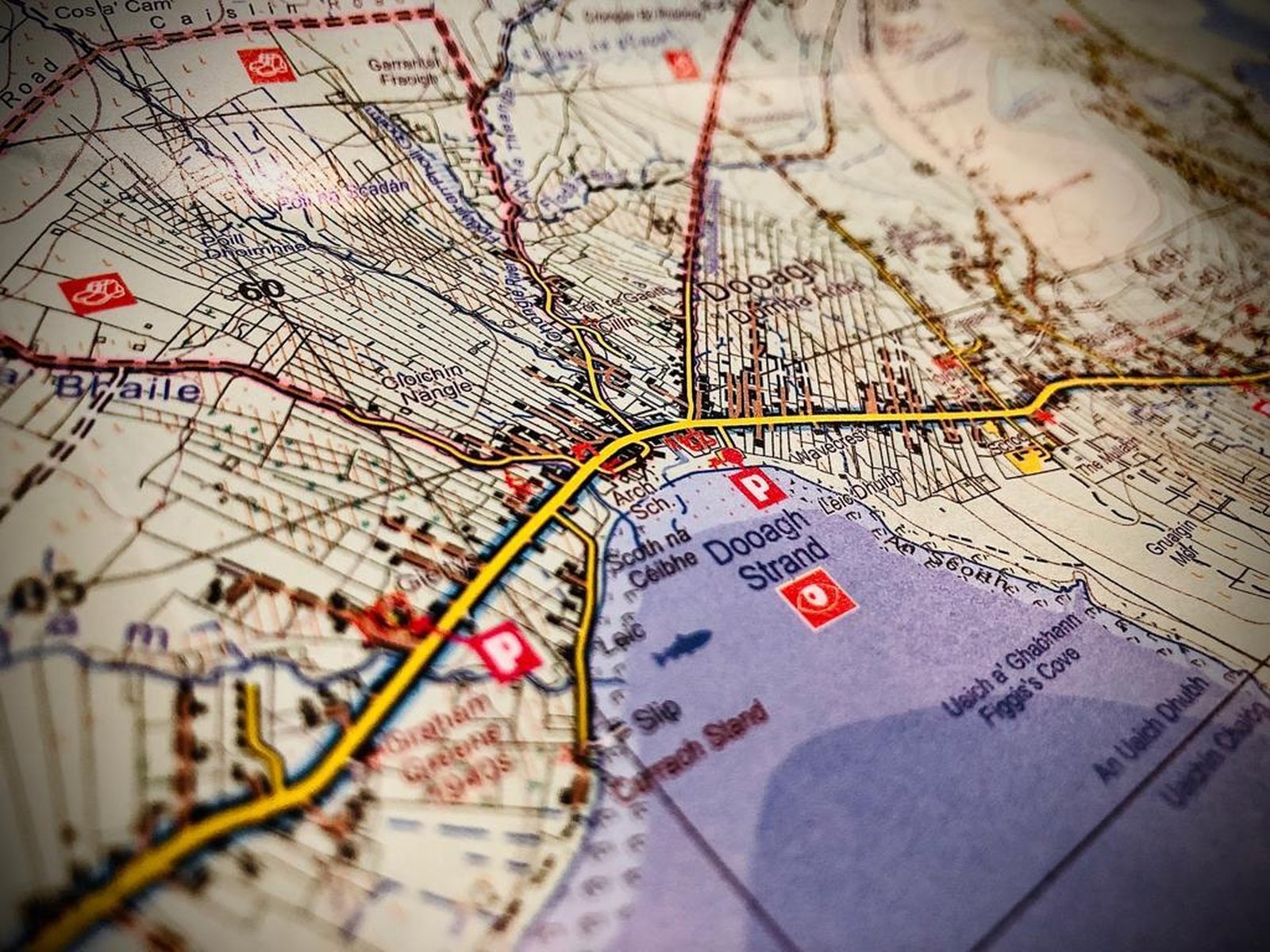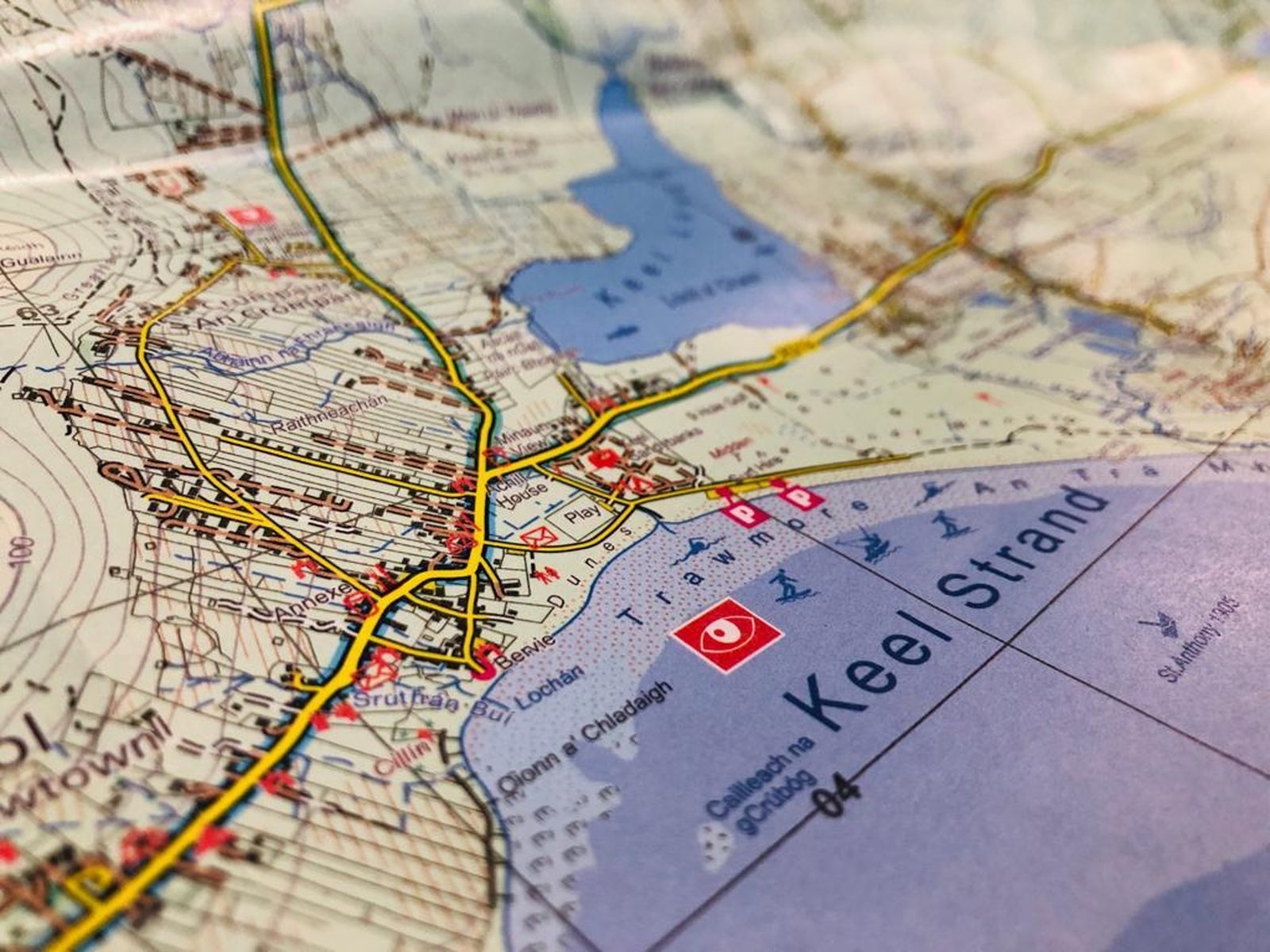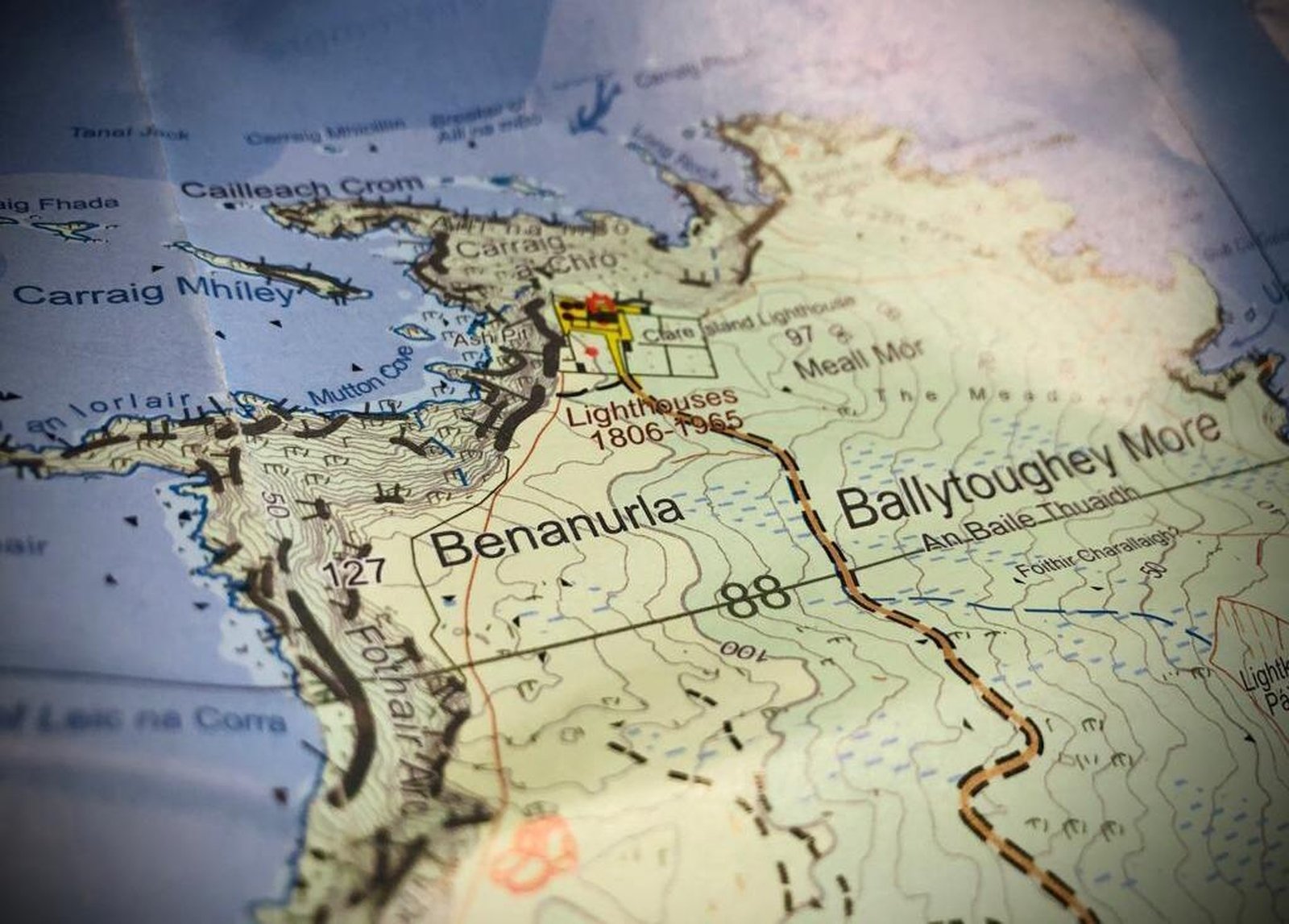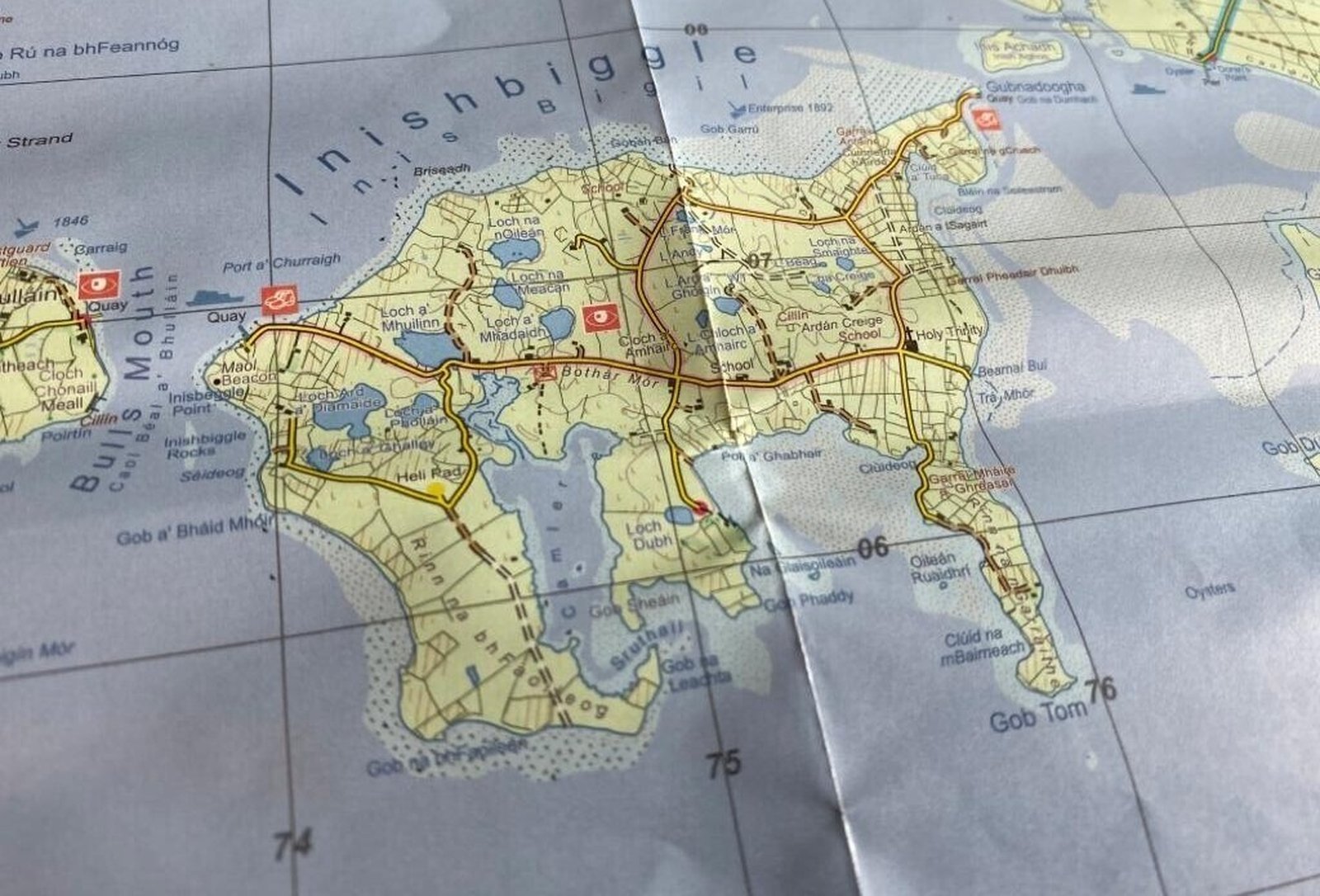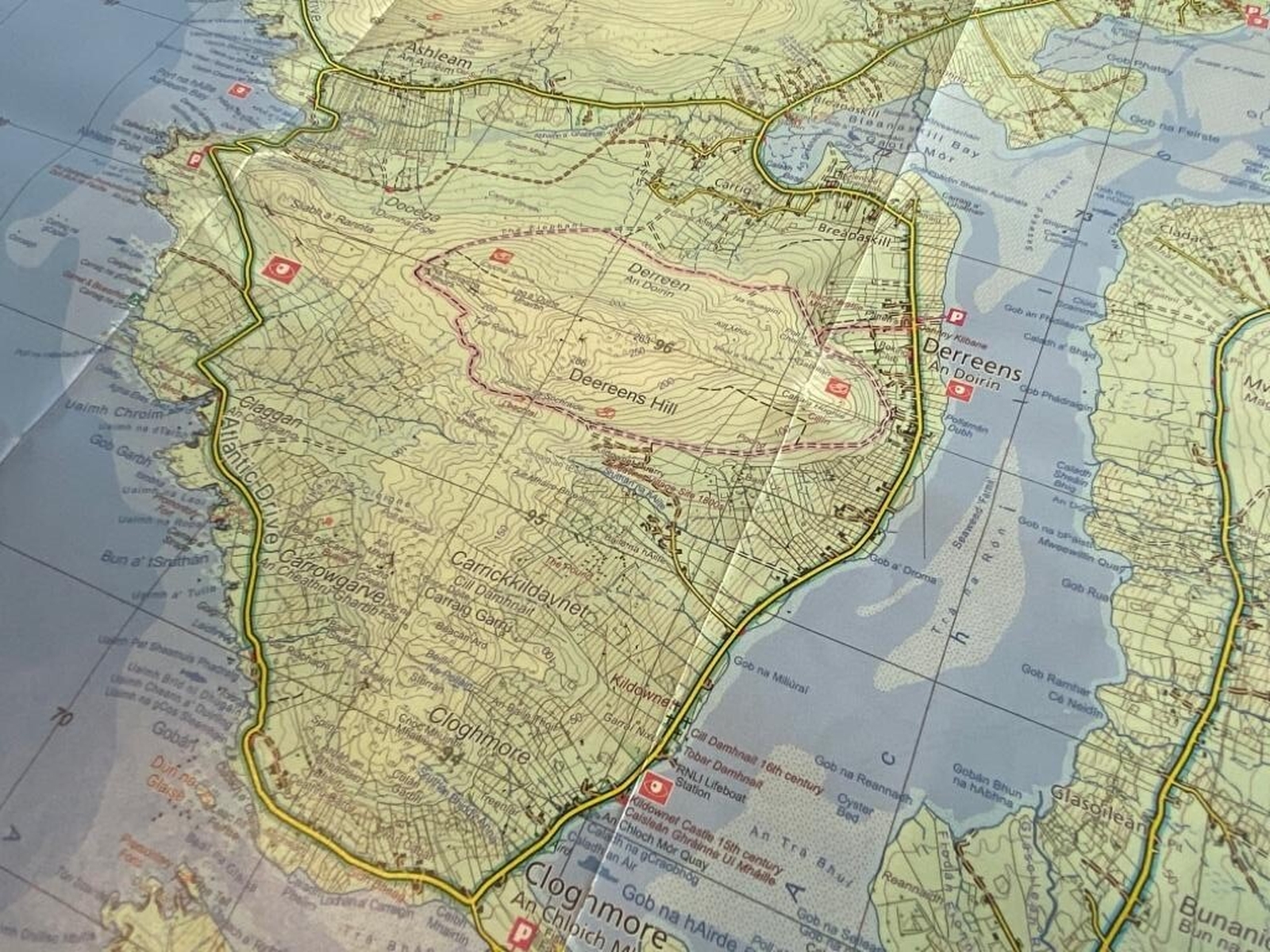 Barry Dalby's map contains a wealth of information on the unique heritage of the region through its very many placenames. The list is inexhaustible but the examples discussed here give some insight into life in Achill and Clare Island in former times. In our examples, some placenames are called after local people, others concern animals and agriculture, and some are named for imagined likenesses to other things.
Local people:
Achill: Ailt Mháire Bhreathnaí; Sruthán Bhiddy Anna; Teach Dhiarmaid an Reatha; Uaimh P[h]at Shéamuis Phádraig (Máire Bhreathnach's Cliff; Biddy Anna's Stream; Diarmaid of the Ram's House; Pat Séamus Pádraig's Cove).
Clare Island: Carraig Antoine Seoige; Currach Mháire Ní Mháille, Tanaí Niocláis; Uaich Chaitríona (Antoine Seoige's Rock; Máire Ní Mháille's Bog; Nioclás' Shallows; Caitríona's Cove).
Animals:
Achill: Carraig na bPortán; Fothair na gCon; Inis Gealbhan; Pollach na nGabhar (Rock of the Crabs; Pasture of the Dogs; Isle of the Sparrows; Hollow of the Goats).
Clare Island: Aill na mBairneach; Port Tairbh; Sceilp na gCaorach; Strapa na nUan (Cliff of the Limpets; Landing-place of the Bull; Steep Shelf of the Sheep; Stile of the Lambs).
Likenesses:
Achill: Biorán Géar; Fiacail; Inneoin; Scornach na Scainimhín (Sharp Needle; Tooth; Anvil; Throat of the Shingly Strand).
Clare Island: Ceann an tSeimhdile; Gabhal na hAscaille; Gualainn; Ladhaire Mhuire (Beetle Head; Fork of the Armpit; Shoulder; Our Lady's Toe(s). 
Places where ships sank and the year they went down are also marked on the map. Examples include: 
Achill: Clyde of Glasgow 1847; Flying Cloud 1896; Pride of Cratlagh 1951; Lios Cearra 1979. 
Clare Island: El Gran Grin 1588; Ross End 1985.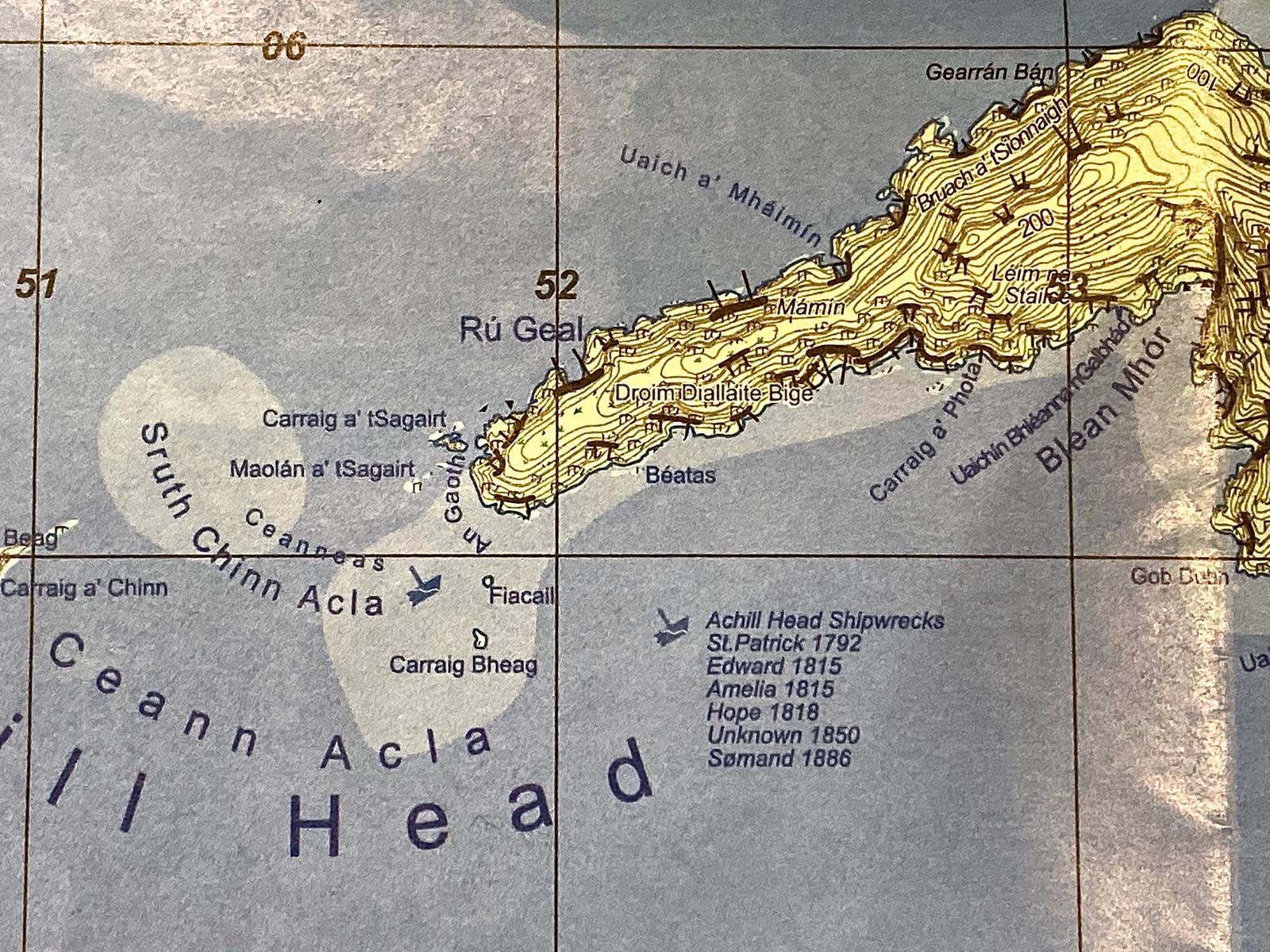 Apart from geographical information, placenames on the map can tell us much about the dialects of Irish formerly spoken in Achill and Clare Island. 
As written here before, Irish-speaking Ireland had many dialects. Dialects differ in vocabulary, forms of verbs, prepositions and nouns and in the sounds or phonology.
Irish was spoken as a community language in Achill until the first couple of decades of the last century but had died out on Clare Island several years earlier.

One of the most distinctive traits of the Irish of Achill is its adoption of additional features from Ulster Irish.
During the Cromwellian clearances in the 17th century, the native Irish were expelled from the rich and fertile land in Ulster and were forced to flee south. Many setttled in Achill, especially in the eastern part of the island and in Corraun.
As a result, two distinct dialects of Irish were being spoken in Achill at that time – the native vernacular and an Ulster dialect brought south by the displaced.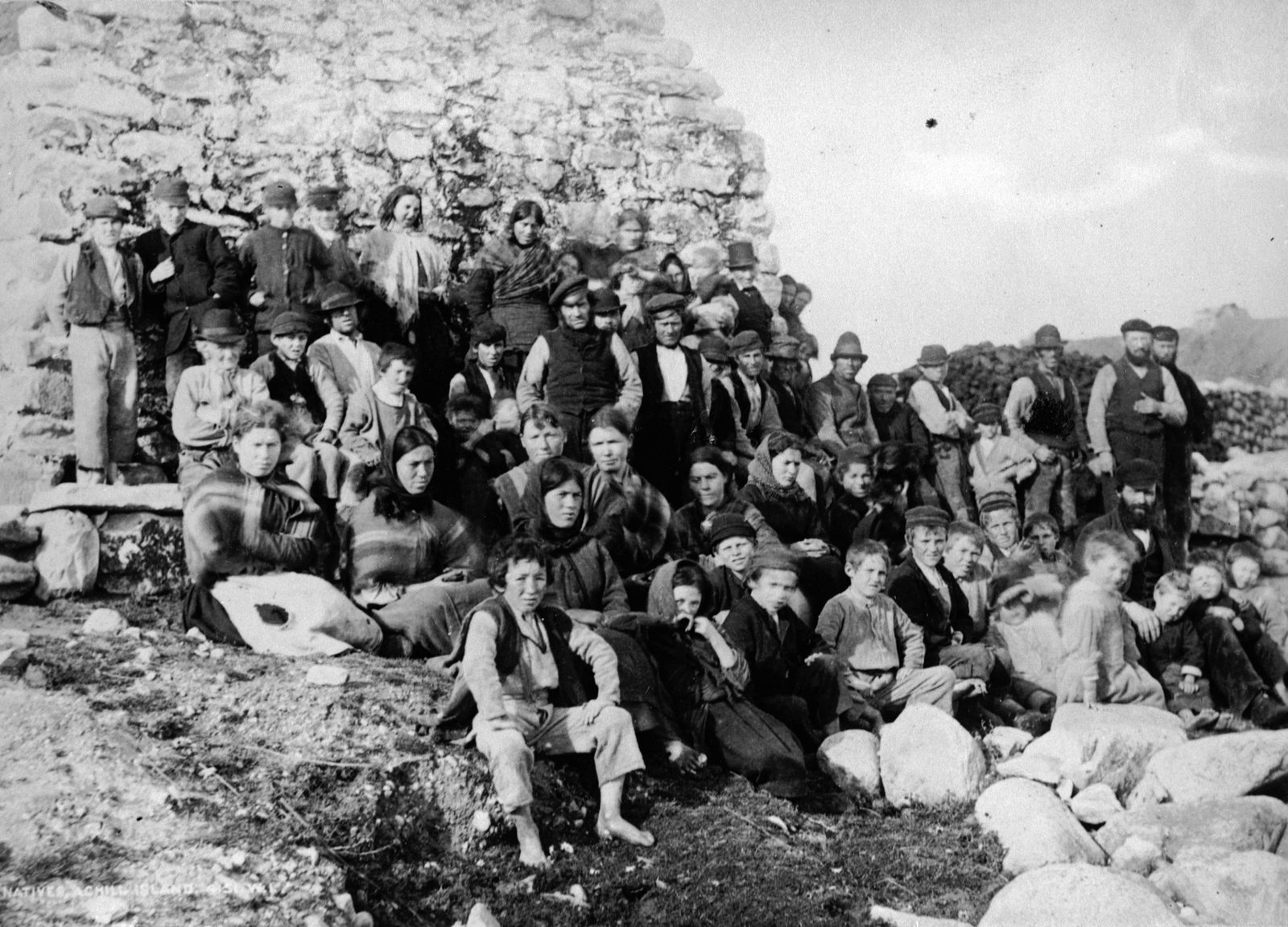 Many of the Ulster refugees came from Donegal and the surnames they brought with them are still very common in Achill, especially in the eastern part, and in the surrounding region – McGinty, Gallagher and McCafferkey, for example. 

The new arrivals laid out new holdings and for a time some townlands in Achill had two names – a native one and one newly created by the immigrants.

One feature of the Ulster dialect is the tendency to add the suffix -óg or -eog to nouns, or to replace another suffix with -óg or -eog.
As regards placenames, in the eastern part of Achill where the Ulster dialect was stronger, we find Loch na bhFaoileog (Lake of the Seagulls) but Gob na bhFaoileán (Point of the Seagulls) in the western part.

Interestingly, in Corraun, we find the townland Béal Feirste, anglicised in this case as Belfarsad rather than Belfast.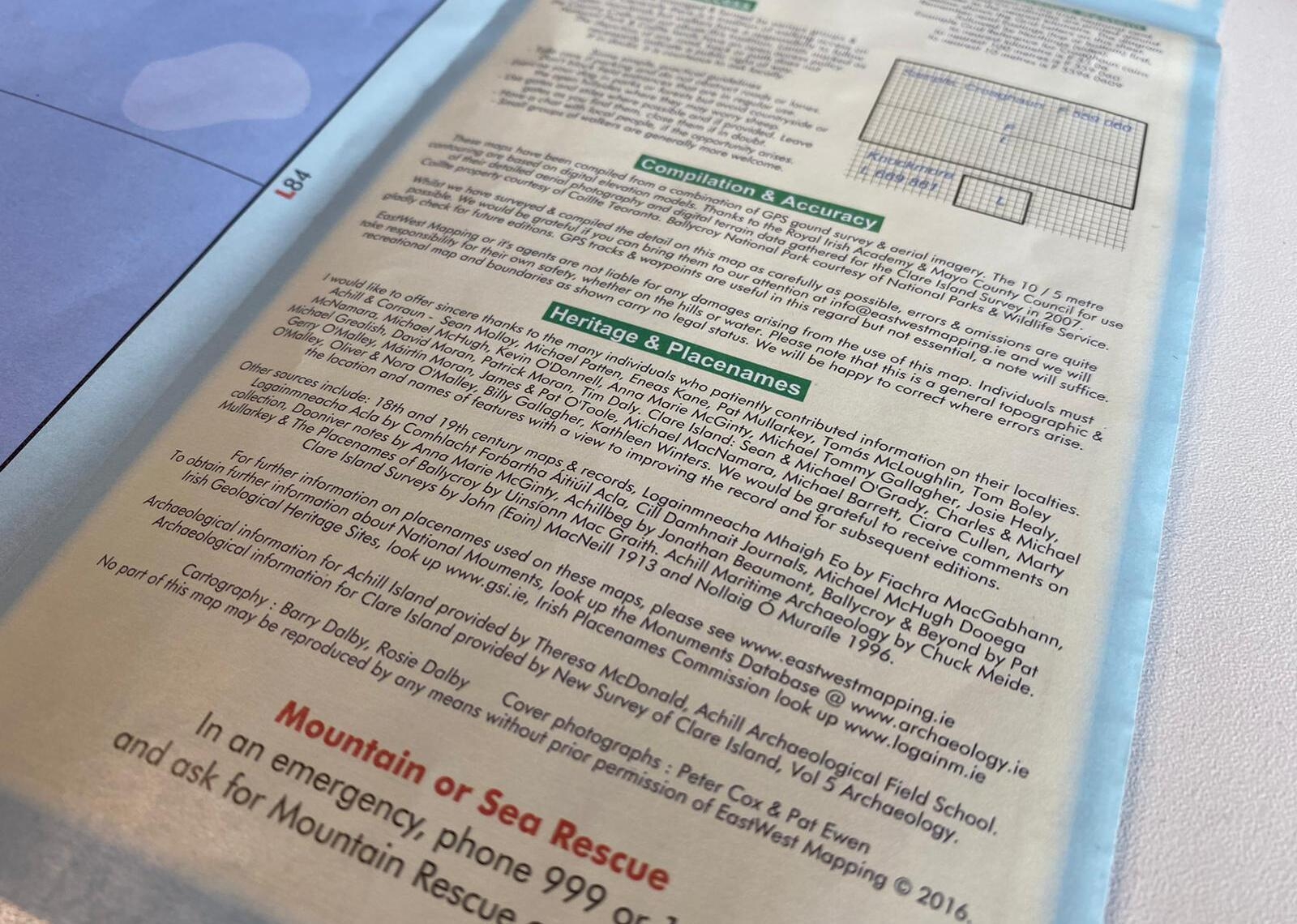 An important part of the traditional farming life of Achill was the agricultural practice of booleying, transhumance or summer grazing. This can be seen in the placenames An Seanbhaile (Oldtown) and Buaile an Ghleanna (Booley of the Glen). According to this practice, people would live for three of the four seasons in the old town near sea level, and in the pasture lands on higher ground with their livestock during the summer. 

People from the neighbouring island of Inis Gé (Inishkea) woud head south to Achill in the summer to put their livestock out to pasture there too and to go lobster-fishing. The settlement where the Inis Gé people stayed in northwestern Achill is marked on the map at Bun an Bhuacáin.

Fishing was also a major part of the economy in Achill and accurate information about marine features could save lives. For example, Maidhm Aon Fheá, south of Corraun, indicates that there is a depth of one fathom (six feet) in the sea at that particular point.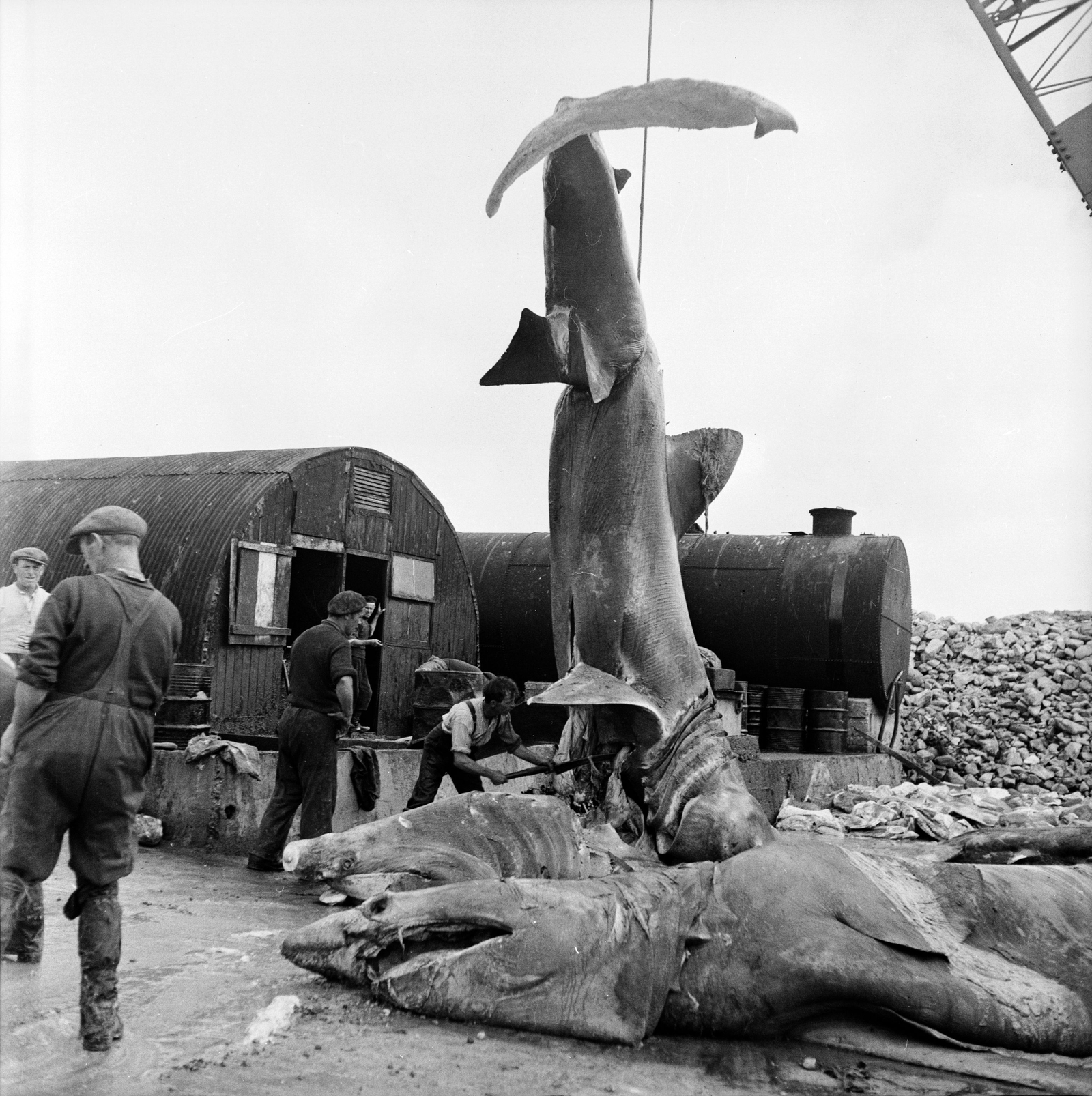 Basking sharks being stripped at the oil factory in Keel in Achill, 1954. Shark liver oil was used to light lamps. (Pic: Getty Images)
Many other former economic, social and cultural activities are recorded in the placenames of Achill. Concerning food and diet, for example, we find Fiodán na Sméar (Stream of the Berries), where people undoubtedly used to pick berries. Fish must be – or must have been – plentiful at Poll na mBreac Geal (Pool of the Sea Trout), and presumably there is an oyster-bed at Gob Rinn na nOistrí (Point of the Oysters). 
Leic na Creathnaí in Clare Island indicates that people would gather dulse at that flat shore-rock to eat.
At Poll an Dubhaigh (Pool of the Dye) in Achill, it appears that water blackened by the bog would be drawn for dying clothes. Cosán Cailín Riada (Path of the Reidy Girl) in northwestern Achill indicates that the Reidy family there kept a servant girl.
Of course, many tragedies occurred in Achill, as indicated by Gob na nDaoine Báite (Point of the Drowned People). We also have Gob na bPáistí (Point of the Children) which could mean that children drowned there, or played or worked along the shore there.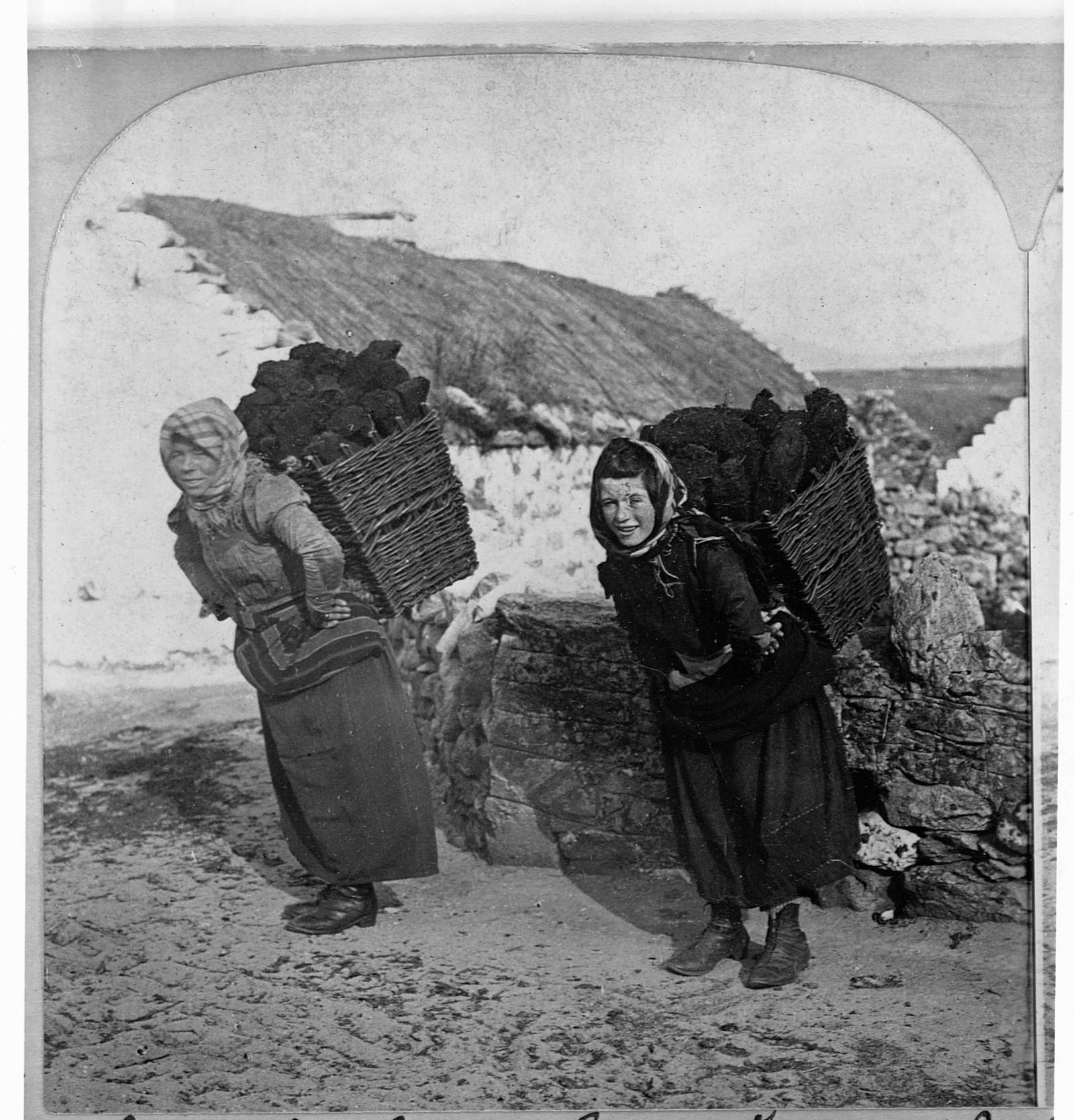 Although subject to severe erosion, the sand-dune ("dumha[ch]" in Irish) is still a significant feature of Achill and several are recorded in some of the major placenames – Dumha Acha (Dooagh), Dumha Éige (Dooega) and Dumha Goirt (Doogort), for example.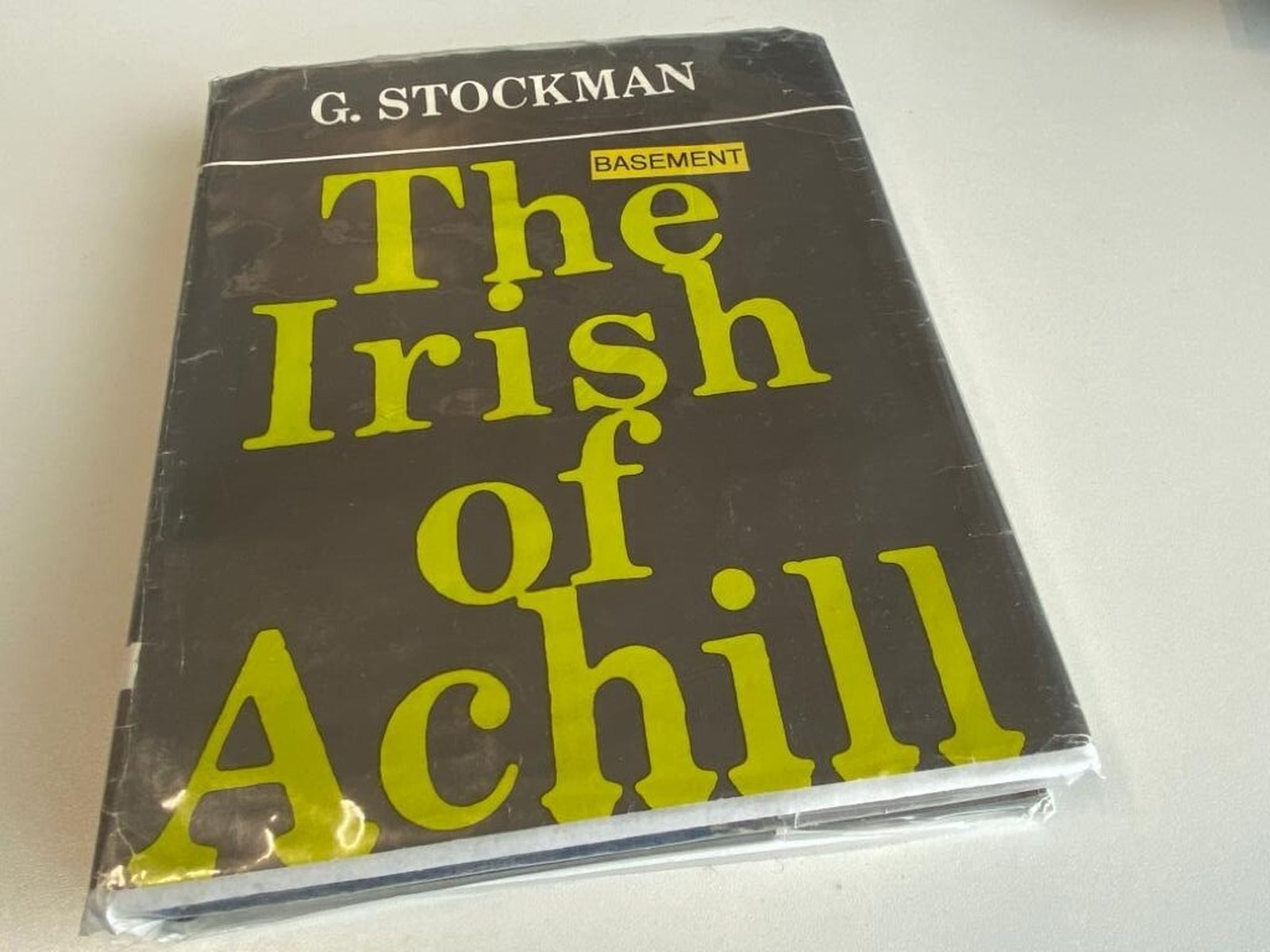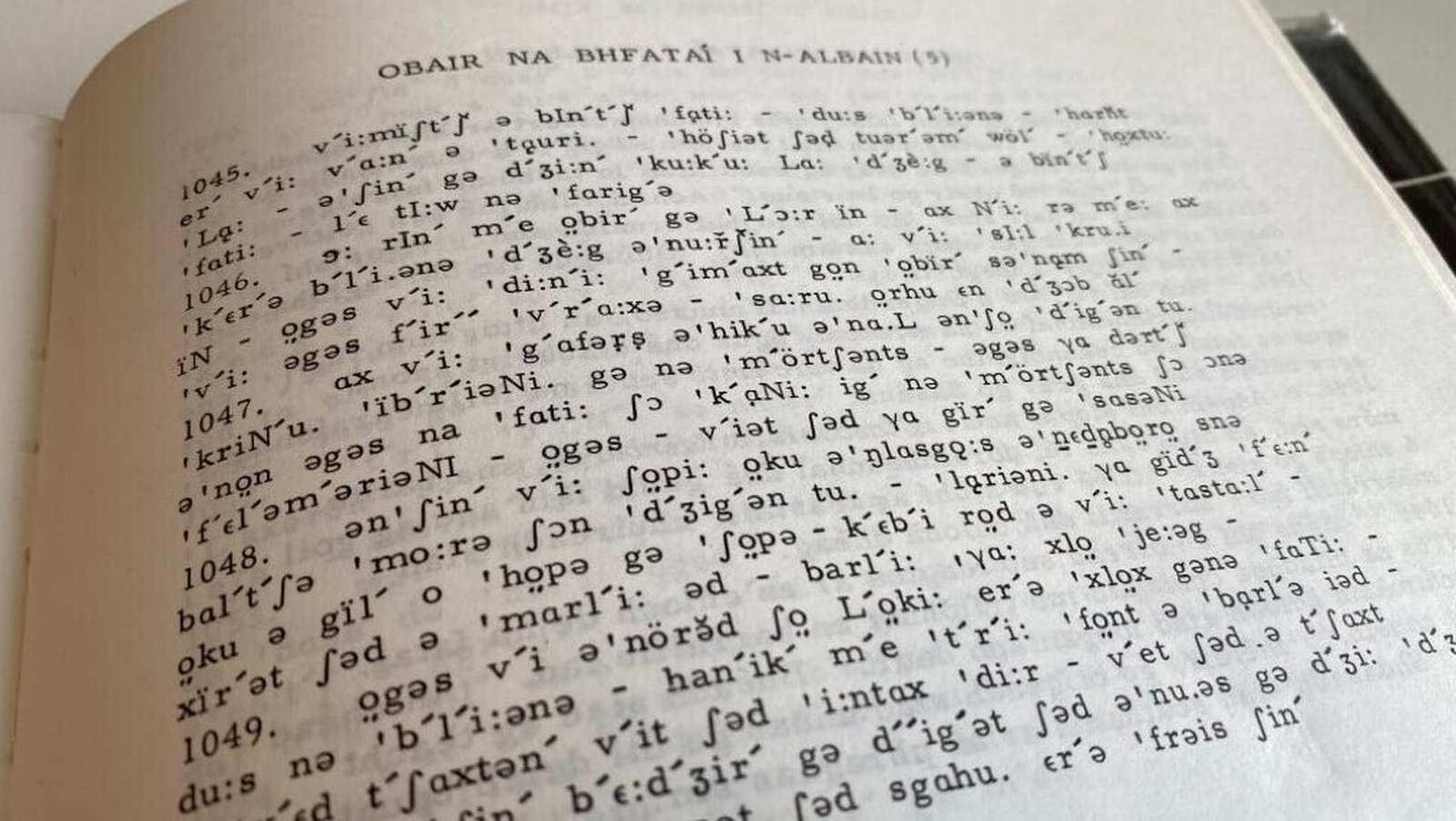 An extract in the International Phonetic Alphabet from Stockman's book. The IPA is a code used by linguists to  represent the sounds of a spoken language. The beginning of our extract here transcribes into Irish orthography as "Bhímis ag baint fataí i dtús bliana thart ar mhí mheáin an tsamhraidh ... ." and is a description of seasonal work in Scotland. 
Although we know a lot about the Irish dialect of Achill, we know very little about the Irish of Clare Island as we have no sound recordings of it. It is believed the dialectologist Tomás de Bhaldraithe recorded the last speaker in the 1950s – an elderly woman – but the tape has apparently been lost.

Nevertheless, some dialect forms can be ascertained from other sources. As part of a comprehensive survey of Clare Island undertaken by the Royal Irish Academy at the beginning of the last century, Eoin Mac Néill collected hundreds of placenames. Nollaig Ó Muraíle has since added significantly to Mac Néill's corpus.
When Mac Néill was in Clare Island, there was only one monoglot speaker of Irish left – Margaret Prendergast, who was about 70 years of age at the time. Her children and the other middle-aged islanders were all bilingual, but the young people according to Mac Néill had by then "at most a small stock of Irish words and phrases."
As Mac Néill witnessed, when everybody in a community is obliged to become bilingual, the minority language loses it function. This process of subtractive bilingualism has been the experience in Ireland for centuries and is still the global trend.
Mac Néill also said that the Irish of Clare Island was similar to the Irish of Partry and Joyce Country on the mainland and that there was some phonetic influence from Ulster.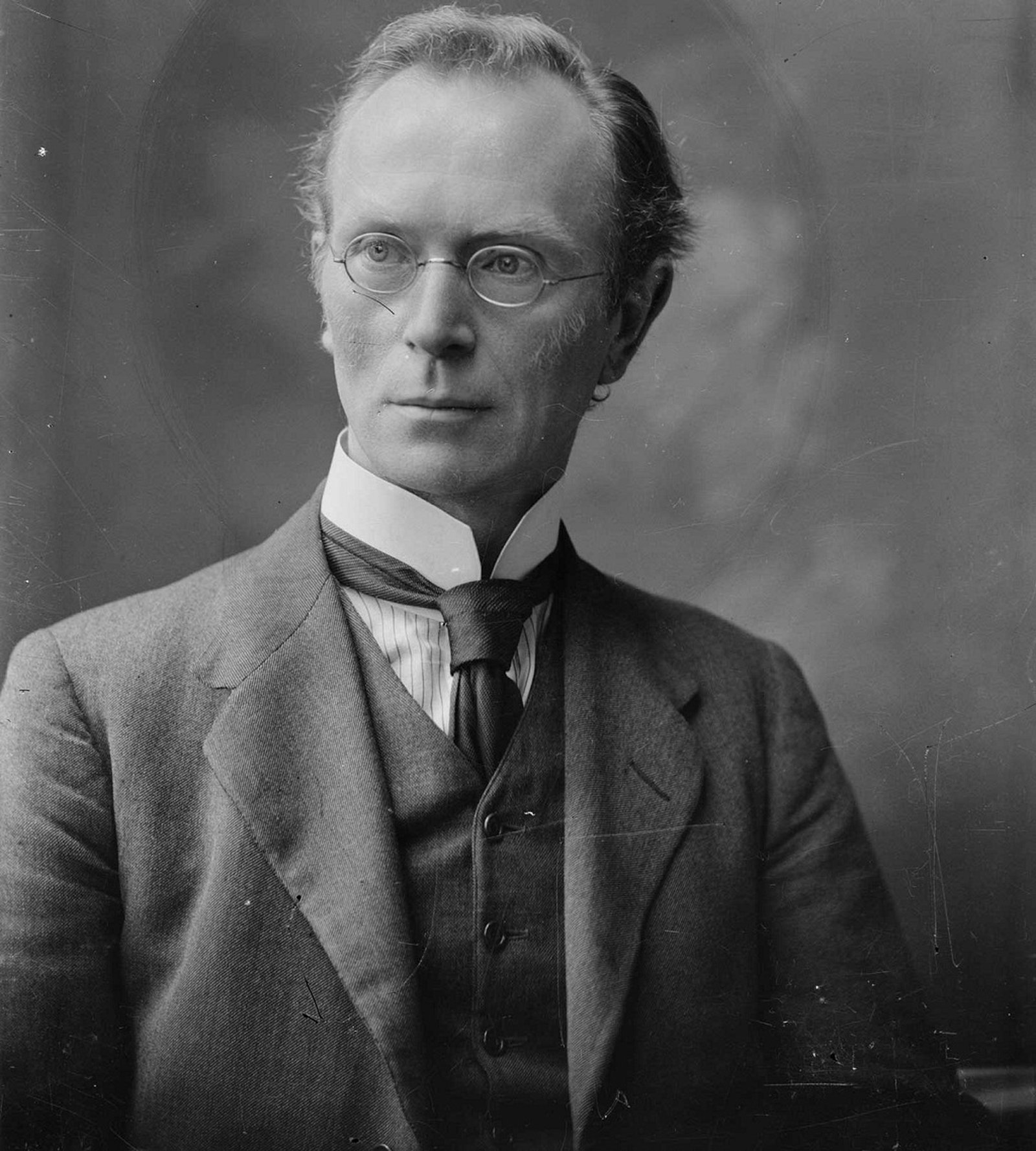 "Uaich," meaning "cove" in English, is a very common element of placenames on Clare Island – Uaich na Drise (Cove of the Briar), Uaich Dhubh (Black Cove) agus Uaich na Madadh (Cove of the Dogs), for example.
In Achill, as well as "uaich," we also find "uaimh" – Uaimh na gCoinneal (Cove of the Candles), Uaimh na Rópaí (Cove of the Ropes) and Uaimh an Uisce (Cove of the Water), for example. "Uaimh" is the original form of the variant "uaich."
Although "uaimh" doesn't appear to be recorded in Clare Island, we find Gob an Uaimín there. "Uaimín" is a variant of "uaimh." In Connemara, "uaimín" is a small gravel pit. 
"Ua" is a variant of "uaich," and we find Ua Lochlann agus Ua Nápla on Clare Island. Nápla is a female personal name – an Irish version of Annabelle – which is no longer common.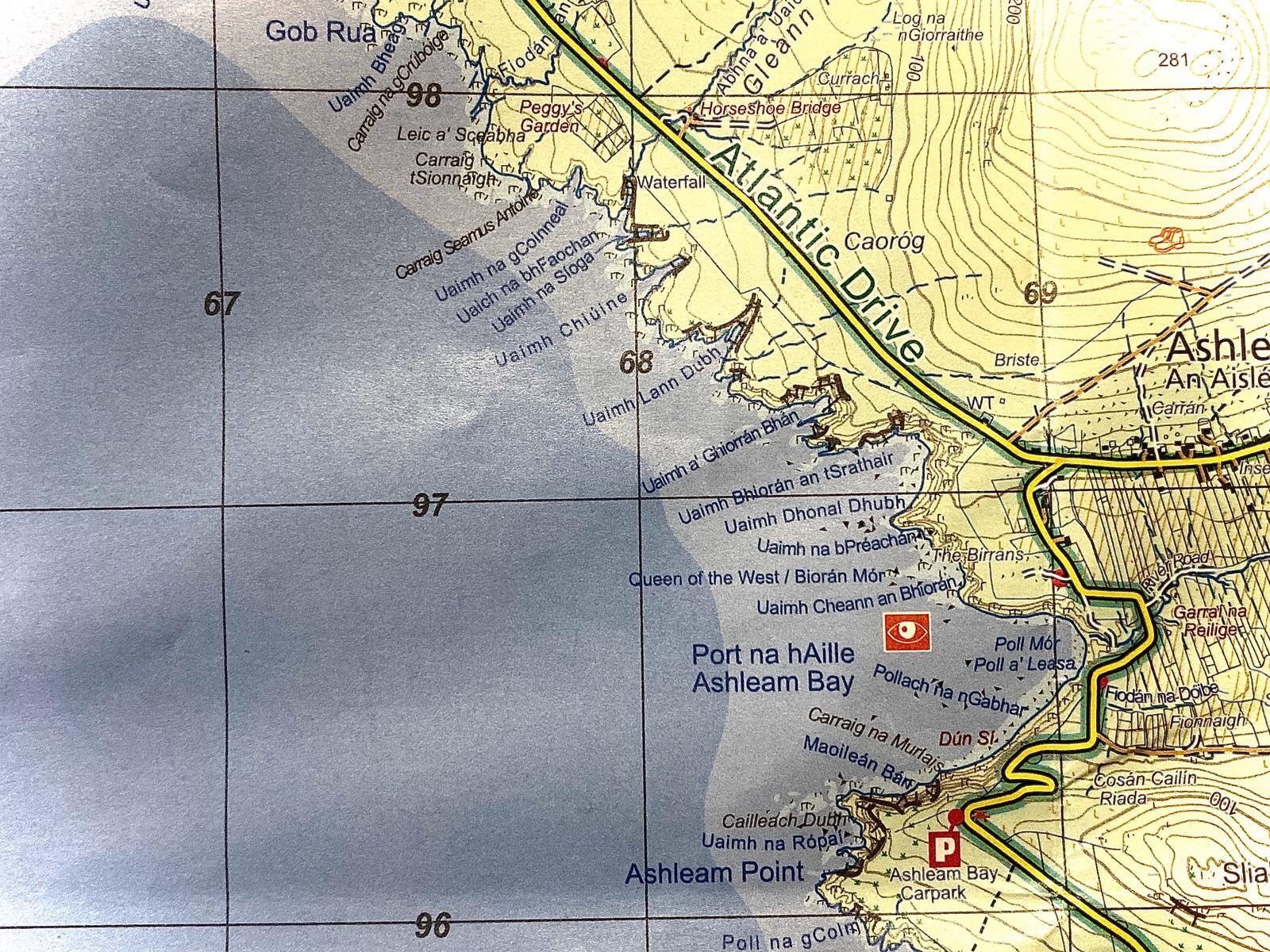 Another very common feature on both islands, of course, is the cliff – "aill" in standard Irish. There are many examples of "aill" in the placenames of Clare Island – Aill Leathú (Cliff of the Flat Fish), Aill Tarbh (Cliff of the Bulls) agus Dún Aille (Fort of the Cliff), for example. 
In Achill, however, the word for cliff is "ailt" – the form found in North Connacht and in Ulster Irish. Examples include Ailt Bhán (White Cliff), Ailt an Mhianaigh (Cliff of the Mine) and Ailt Sheáin Mhic Thaidhg (Seán Mac Thaidhg's Cliff).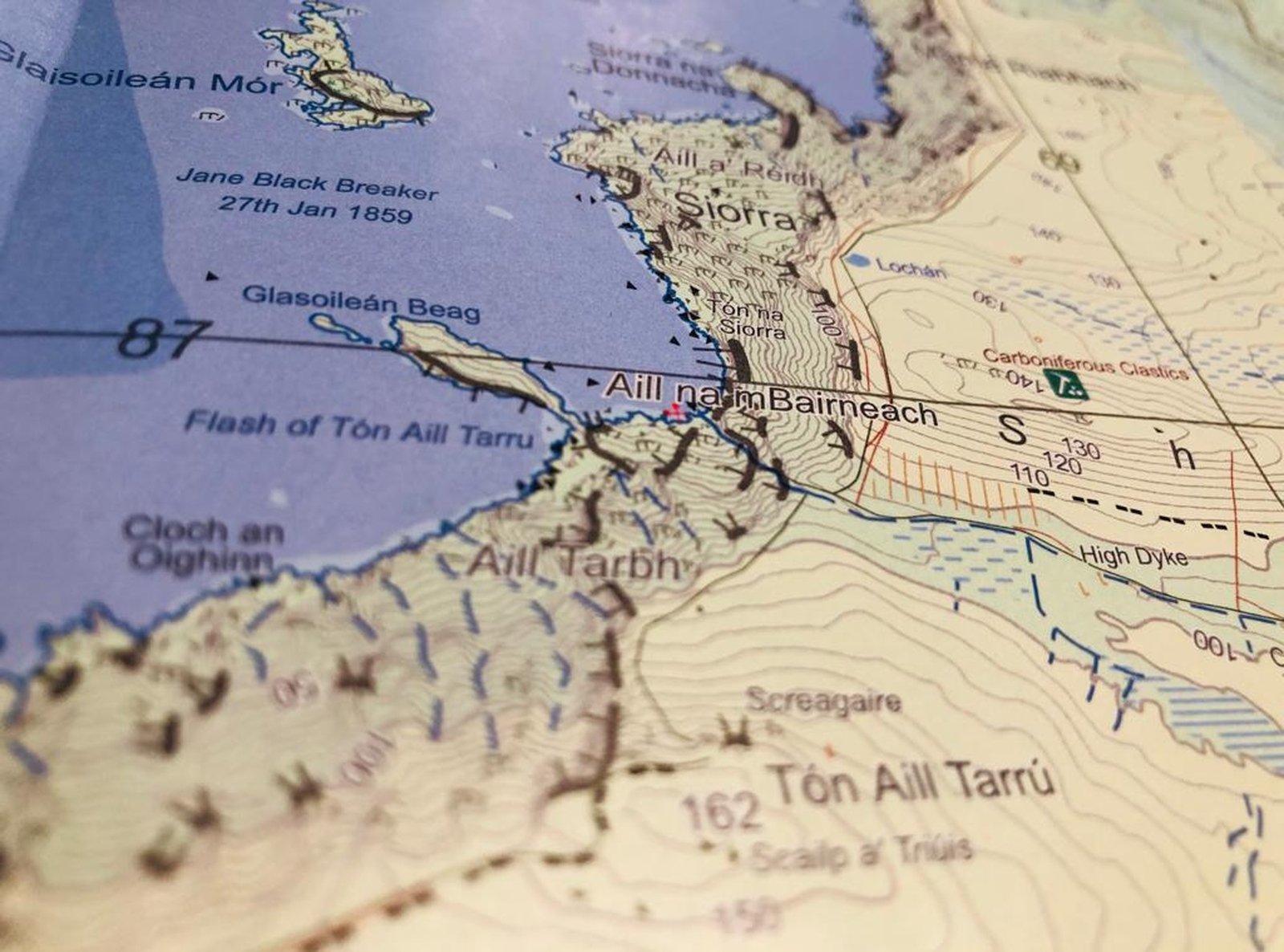 Pádraig Ó Cearbhaill, Chief Officer of the Placenames Branch, is impressed by Barry Dalby's work and says that getting so many of the placenames of both islands and Corraun onto one single map is a fine achievement. He says that placenames such as Loch an Bhacaigh (Lake of the Lame Person), Tobar an Níocháin (Well of the Washing) and Uaich na gCos Sleamhain (Cove of the Slippy Feet) give us so many clues about life in times past. 
Pádraig notes a couple of placenames in Achill in particular – Mám na mBan (Mountain Pass of the Women) and Creig na mBan (Crag of the Women) – as references to women in placenames are rare.
Pádraig says that we tend to find more people with an active knowledge of placelore in communities where there is least sociological change. That's because there are more people in these communities who still have a practical use for this kind of information, he says.
The shift from Irish to English as the community language in most of Ireland is of course a major sociological change and with the decline of Irish very many placenames are lost. For the most part, the longer Irish lasts in a particular community the greater the knowledge of placelore we find there.
Pádraig draws attention, however, to some inconsistencies in the spelling of placenames on Barry Dalby's map. He points in particular to Barry's use in some instances of phonetic and unofficial spelling. 
Barry himself understands the value of the proverb "ní tuíodóir go cúinne is ní fíodóir go súsa" (you're not a thatcher until you've covered every corner and you're not a weaver until you've finished the rug). He's still collecting and correcting placenames for his map and constantly updating the digital edition. He hopes to publish an updated paper version in the future.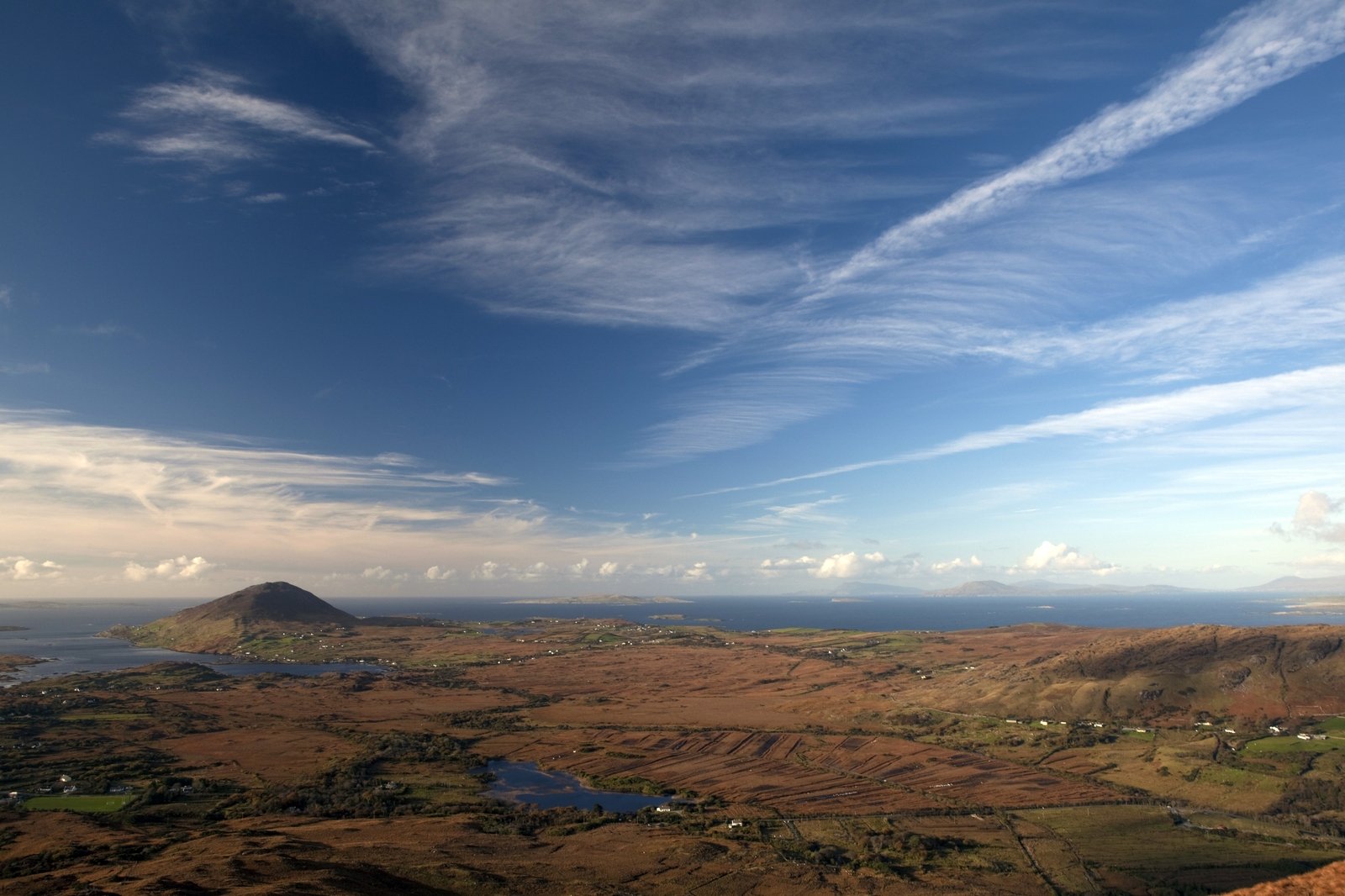 In the meantime, Barry has just published two new maps of the Galtee and Knockmealdown Mountains and he'll be getting his boots on and heading west again soon to start on a new map of the Connemara uplands. Go n-éirí an bóthar leis!
Additional reporting: Irene Ní Nualláin
The original article in Irish by the author is available here.