A community of around 300 people in east Cork has been told for the first time in more than a year that they can use water from their taps for drinking, washing and cooking.
Irish Water issued a Do Not Consume notice in August 2018 to around 70 homes at Belvelly near Cobh, telling residents the water was not safe to consume, even if it was boiled.
The community at Belvelly had been facing into a second Christmas with no water supply, due to what local people described as dangerously high levels of iron caused by cast-iron pipes.
In a statement last night, Irish Water said it was withdrawing the Do Not Consume notice.
Neil Smyth, Irish Water's Operations Lead for Cork, said: "We fully acknowledge and understand the impact of this Do Not Consume notice on the people affected and we sincerely regret the inconvenience.
It is a major disruption when the water supplied to your property is not fit for drinking or cooking and, particularly when such a restriction is in place for an extended period.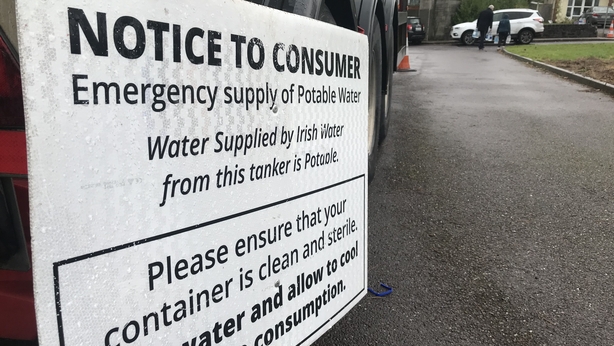 "Today, following consultation with the HSE, it was agreed that the restriction on the supply can be lifted. This follows significant engineering works to replace 3km of pipelines on public roads. The outcome will be the elimination of this particular risk to the water supply for the longer term."
Irish Water said the Do Not Consume notice was issued for 76 properties in Belvelly served by a section of cast iron main due to exceedances in the level of iron in the network.
The utility said it was lifting the notice following the completion of works to decommission the old cast iron pipes in the network and to provide new water supply pipes for the area. This means that the water in the area is no longer supplied from Tibbotstown and is now part of the Glashaboy Water Supply Scheme, which already serves the town of Cobh.
For over 20 years, the water supply in the Belvelly area has been poor.
Among those affected were four generations of the Shields family who all live in the area and who regularly gather at Maura Shields' kitchen table.
All have been without a mains water supply for most of the almost 500 days.
After years of lobbying, work to improve the quality of the water supply finally got underway in May.