Thousands of students and their families have been attending the Galway Science and Technology Festival at NUI Galway.
The event is an opportunity to showcase the flourishing Med Tech hub in the west of Ireland and help promote careers in science.
Science, Technology, Engineering and Mathematics - the so-called STEM subjects - are being showcased across exhibitions, workshops and demonstrations at NUIG.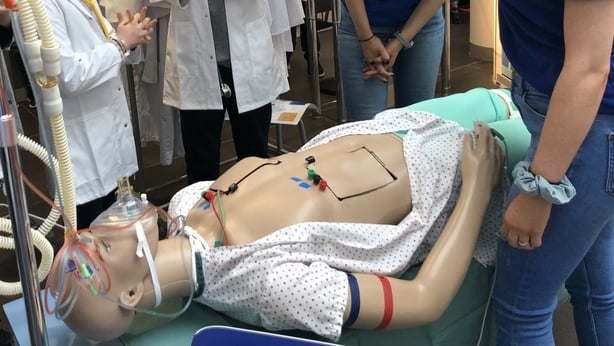 Visitors also got a chance to see first-hand some cutting edge medical technology at the Medtronic Junior Hospital.
Aspiring future doctors were shown the latest developments in patient care to alleviate pain and extend life.
Climate change was a central theme at this year's fair and a special forum took place on taking action in Irish homes, work spaces and communities.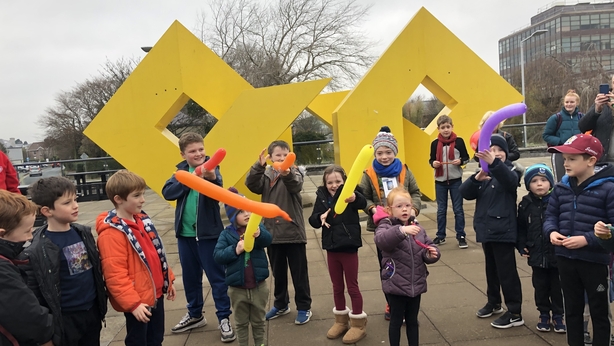 One of the guest speakers was best-selling author and activist, Andri Magnason, from Iceland.
He has written widely on climate change including a children's book 'The story of the Blue Planet', which has been translated into 32 languages.
Speaking about the widespread destruction of glaciers due to climate change he said: "We know what is happening and what needs to be done."
This year's festival has attracted more than 20,000 visitors over the past two weeks.
Science and Technology Festival ⁦@nuigalway⁩ attracts over 20k people ⁦@rtenews⁩ #Science #STEM ⁦@traceyferg⁩ pic.twitter.com/PZFuBgfKIJ

— TERESA MANNION (@TeresaMannion) November 24, 2019