Lauren Greene, 20, from Carrigallen, Leitrim, has been using some of the proceeds from her 'crepe wagon' to buy clothes and toiletries which she donates to a Dublin soup run.
Her mum Maura Williamson said: "Lauren came up with idea for 'Lauren's Crepe Wagon' herself. She loves food and she loves cars.
"After she saw the wagon on DoneDeal.ie, her father bought it and fixed it up for her. We have been taking it to agricultural shows and local events. Lauren helps organise things and she loves doing the toppings.
"It's really helped with her confidence. Then she had the idea to use some of the money from our sales to help the homeless."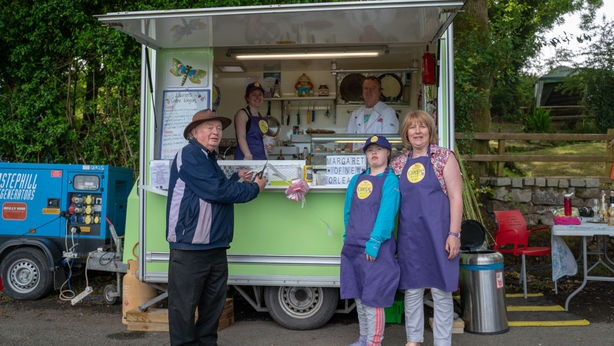 On Tuesday evening, Lauren brought three suitcases packed with new clothes to the Homeless Street Cafe on Grafton Street.
Maura said: "Lauren will often ask about the people living on the streets in Dublin. When she is out shopping, she will say that the homeless must need gloves, as it's cold now on the streets. That's her way of understanding this.
"Tonight a lovely gentleman came up to Lauren and said he was moved by seeing her there. It made his night and made him feel that he could go on. He wanted to thank her."
The Homeless Street Cafe provides food, clothes and other resources to more than 200 people, from all walks of life.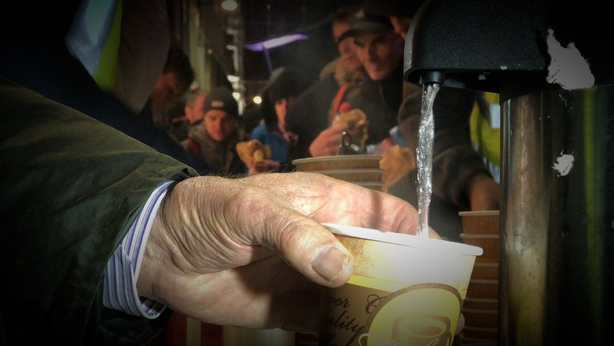 Denise Carroll from the Homeless Street Cafe said: "We rely on the kindness and generosity of others and it means the world to us that someone like Lauren is getting behind us.
"What's more, Lauren and her family have built up relationships from simply having a chat with some of the people who come to us. Some of them are probably deprived of company. And they'll remember Lauren and they are extremely grateful."
Reflecting on the visit to the soup run, Maura added: "I'll know from the smile on her face and her confidence over the next few days that Lauren will realise that she has done something or achieved something tonight."