Hundreds of miniature knitted superhero capes have been donated to the Rotunda Hospital in Dublin after a social media appeal.
The capes will be used for babies being cared for in the Rotunda's Neonatal Intensive Care Unit (NICU) this Halloween.
The Rotunda Knitters and Crocheters group put out a call for donations on their Facebook page last month.
For safety reasons, only capes that were made according to the specifications were accepted.
"Capes have come from all over the country. We couldn't have anticipated the response. I think it caught people's attention because it's a cute little thing to do," said the group's founder, Martina Duffy.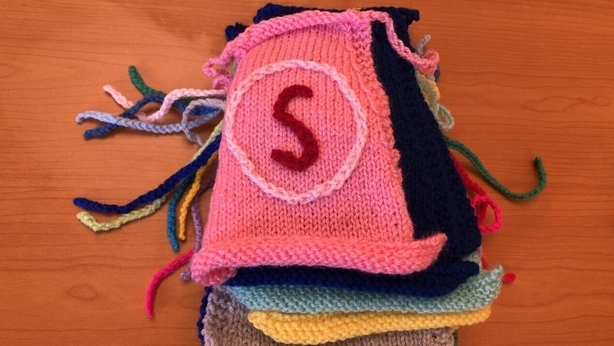 Martina got the idea to make capes from a similar initiative in the US.
"They are quite quick to knit, which is why we've gotten so many of them. You would knit one in an hour or so," she said.
The capes will be given to babies in the NICU along with a cardigan, hat, and blanket.