Taoiseach Leo Varadkar has attended an event in Los Angeles celebrating Ireland's contribution to the film industry.
Stars with Irish links, such as Ruth Negga, Allen Leech, Aisling Bea and Jared Harris, were among those in attendance at the dinner, which was hosted by Screen Ireland.
Addressing the gathering, the Taoiseach said Ireland wants to double the size of its audiovisual sector, increasing production activity and employment.
"The Irish Government has an open ear to the requests of the sector for creative ways in which we can assist. For example, through the amendment to the Taxes Consolidation Act," he said.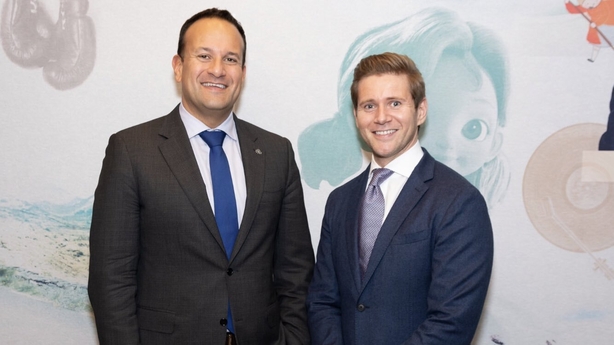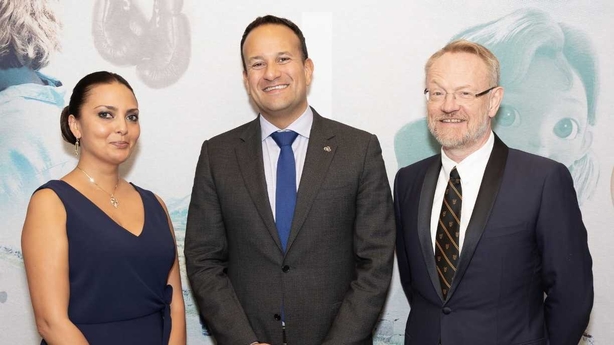 The Taoiseach is in Los Angeles for a two-day trade mission focused on growing Ireland's TV and film industries.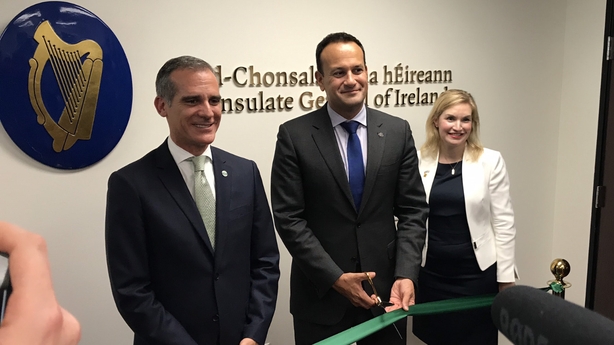 He is meeting senior executives from some of the world's leading streaming companies, studios and networks, including Netflix, Hulu, Skydance and Fox Searchlight.
Earlier, the Taoiseach opened a new Consulate General of Ireland office in Los Angeles.
Mr Varadkar was accompanied by Mayor of Los Angeles, Eric Garcetti at the ceremony.
It is the latest in a series of new foreign diplomatic missions that have been opened as part of 'Global Ireland', a Government initiative that aims to double Ireland's international presence by 2025.