Cloth nappies are experiencing a revival in Ireland, as parents strive to save money and reduce waste.
That's according to Cloth Nappy Library Ireland, a non-profit organisation set up in June 2012.
Run entirely by volunteers, it offers loans of reusable nappies to parents.
It also holds "nappuccinos" - meetings for parents who use or are thinking about using cloth nappies.
Orla Matthews of Cloth Nappy Library Ireland said: "A 'nappuccino' is a face-to-face meeting with one of our volunteers who is here to answer your questions.
"They do a demo with the cloth nappies. We get a lot of pregnant [women] coming in, but also people where their child is maybe six months old.
"Everything has settled down and they're ready to switch to cloth."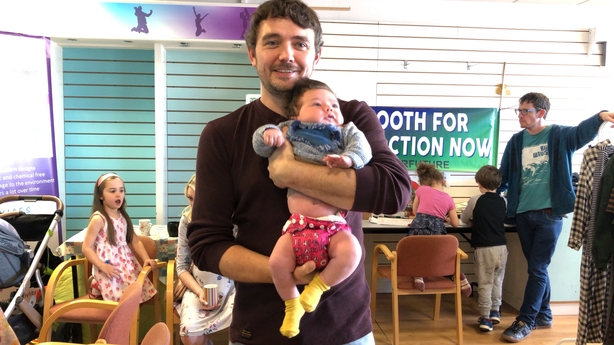 The Cloth Nappy Library says many people opt for cloth for financial reasons, pointing out that disposable nappies will cost about €1,000 per child from birth to potty.
It says the environment is also a huge factor for many families, with the average baby going through 3,000 to 4,000 nappy changes until they are potty trained.
Disposable nappies take 200-500 years to decompose in landfills.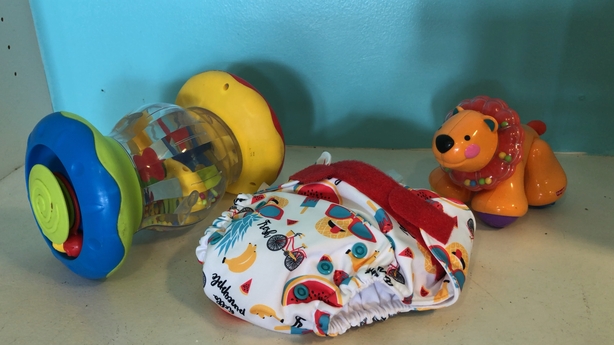 "It is a daunting switch to make but even just one nappy a day can make a difference.
"That's one less nappy going into landfill," said Ms Matthews.