On Monday, former US president Barack Obama hailed the 16-year-old Swedish climate activist as "one of our planet's greatest advocates".
The following day, Amnesty International honoured her "unique leadership and courage in standing up for human rights".
Then, on Wednesday, the teen took her climate change fight to the US Congress, imploring politicians, several of whom are global warming sceptics, to "take real action" to avert environmental disaster.
Just 16, @GretaThunberg is already one of our planet's greatest advocates. Recognizing that her generation will bear the brunt of climate change, she's unafraid to push for real action. She embodies our vision at the @ObamaFoundation: A future shaped by young leaders like her. pic.twitter.com/VgCPAaDp3C

— Barack Obama (@BarackObama) September 17, 2019
Today, in what is likely to be one of the biggest environmental protests the world has ever seen, she will lead young people from around the world in the latest coordinated climate strike from school.
School pupils taking part in strikes in Ireland say they have been inspired and galvanised to act by the teenager.
"Greta is an enormous inspiration. She's the reason I got into climate activism. I saw her at the UN climate talks in December and that's what prompted me to get involved in this movement," said 16-year-old Theo Cullen-Mouze from Clare Island in Co Mayo.
"She has shown that no matter how big or how small you are, no matter who you are, whether you are a 15-year-old girl or a leader of a country, you can make a difference," he added.
Theo was one of a number of Irish students who attended an event organised by Amnesty Ireland earlier this week to honour those striking for climate change in Ireland.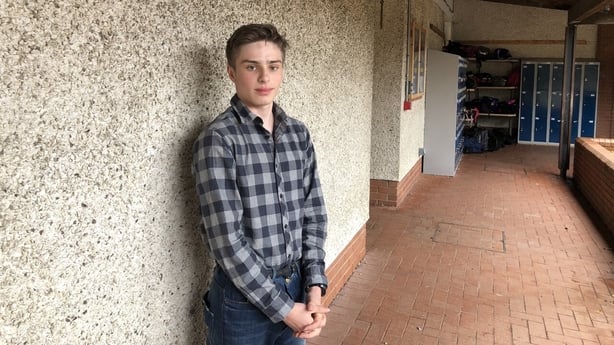 Salim Kajani, 15, of St Michael's College Dublin was also there.
Salim said: "The fact that people are skipping school for the sake of the climate, shows how important it is and shows how much of an issue it is."
Another student striker, 15-year-old Allie Ryan from Lucan Community College, said Greta had inspired her to make changes to her day-to-day life.
"Every day I try to walk to school to reduce my carbon footprint. I also try to not use single-use plastics," she said.
Meanwhile, Eleanor Dagnall-Wise, 18, from Coláiste Múire, Co Clare, called on politicians to listen to the voices of student strikers.
Eleanor said: "The actions of one or two people are really important. But to make the kind of change we need in this time-pressured environment we need the Government to take larger actions than they already are."
Climate strikes are expected to take place at a number of locations around the country as part of today's global day of climate action.
In Dublin, school strikers are expected to gather at midday at the Custom House, before marching to Merrion Square and then rallying in front of Government Buildings.
"Last year we striked with thousands, today we'll strike with millions," Theo said.