A Cork family had a pleasant surprise after learning a vase they believed was worth only a few thousand euro was actually a rare Ming dynasty artefact worth between €40,000 and €60,000.
The vase, which was brought to a Blarney Castle charity valuation, has been with the family since the 1960s and was inherited from an elderly cousin 15 years ago.
But they were shocked to learn of its potential value, which is still considered to be conservative, even at its current suggested price of €40,000-60,000.
It could even fetch a much higher price as estimating the value of Chinese ceramic is notoriously difficult.
Asian objects regularly achieve multiples of auction guide prices, not just in Ireland, but in New York, London, and Hong Kong.
In 2017, a Qing period vase, initially valued at €800-€1,200, famously sold in Durrow for €640,000, the highest price ever achieved at auction for an art object in Ireland.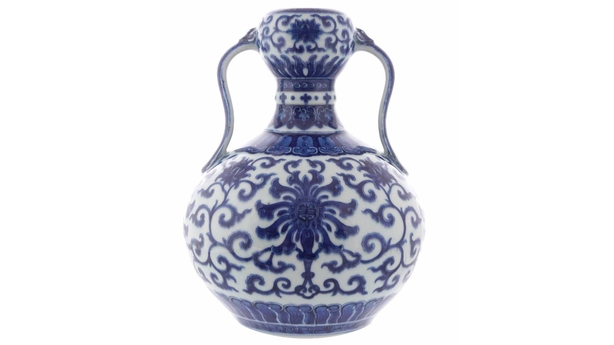 The vase owned by the lucky Cork family is actually a Ming dynasty flask from the Yongle period dating back to the start of the 15th century.
According to Philip Sheppard, of Sheppard's Irish Auction House in Durrow, Co Laois, it was clear from the beginning that the piece was very special.
He said all the indications suggested that the flask was of the period - the overall integrity of the piece, first impressions, colour, size, touch, weight, and bubble distribution.
The central roundel/medallion with its star motif reflects an Islamic influence and is - as he further explained - consistent with this form of flask, which was derived from Middle Eastern leather water carriers that were suspended on beasts of burden.
The find, which will go under the hammer in November, is already generating a lot of interest among international collectors, particularly in the UK, the US and China.