A number of brides-to-be have been left in the lurch after a Dublin wedding boutique closed down unexpectedly.
It is believed around 20 customers have been affected following the closure of the Bridal Corner in Glasnevin last week after more than 20 years in business.
This has left some customers without dresses or deposits as their wedding day approaches, but it is understood some refunds have been made.
Melissa Long is due to get married on Friday and said she has lost a significant amount of money as a result of the closure.
She said she had managed to find another dress at MK Bridal in Navan, Co Meath.
The owner of that boutique said she is helping five women who have lost out as a result of Bridal Corner's closure.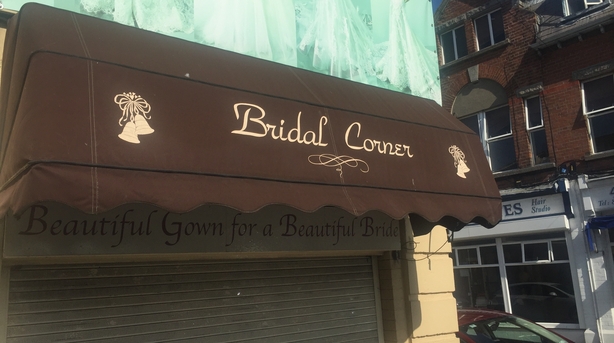 In a statement, the management of the Bridal Corner said it was with great regret that the shop was forced to close due to what they said was accumulating debt.
They apologised for the distress and confusion it had caused to customers.
They said the owner had been trying to raise funds to keep the business afloat, but that it had proven to be quite difficult.
They said the owner intended to refund all deposits to brides for dresses that it cannot provide, but said that would take some time.
It said all affected brides would be contacted in the next few days.