A 38-year-old Co Fermanagh man has been charged with the attempted murder of a police officer in Belfast in June.
Peter Thomas Granaghan, from Black Rock Park in Belleek, is also charged with making an undercar booby trap bomb with intent to endanger life and possessing explosives.
The bomb was found under the car of a senior PSNI officer at Shandon Park Golf Club in east Belfast on 1 June.
The officer spotted the device as he returned to his vehicle after playing a round of golf.
It was defused by British army bomb experts.
Police believe the dissident republican group referred to as the New IRA was responsible.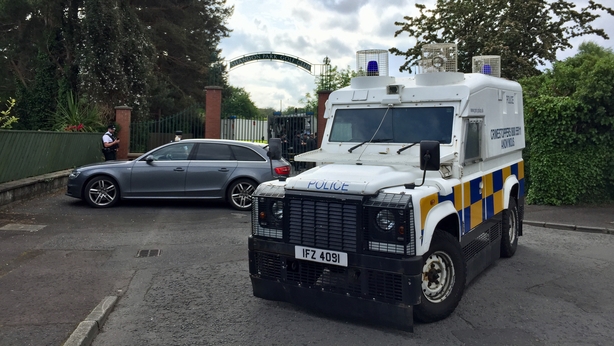 A PSNI detective sergeant told Belfast Magistrates' Court that the device had been contained in a wooden box attached under the car with a magnet.
He said the DNA evidence found on two parts of the device matched with the defendant's.
Mr Granaghan was remanded in custody to appear in court again by video link on 27 September.
His solicitor told the court his client will be maintaining his innocence
One of the two cars the PSNI believes were used by the attackers had a Dublin number plate.
Two men in their 40s were arrested by gardaí in Dublin last month as part of the investigation into the attack.