A report into the drownings of three Latvian fishermen in the sea off Coonanna Pier in south Kerry last September has found that the three died because they were in cold water for a prolonged period of time, without the means to raise the alarm.
The Marine Casualty Investigation Board report into the death of the three leisure fishermen was published today.
Investigators concluded that the recreational powerboat was not suitable for the conditions and the voyage on the day.
They also concluded that the boat was heavily laden with the engines, the equipment and the men, and was swamped by a wave washing over it.
It also said that the crew had not planned the voyage sufficiently and were not prepared for an emergency.
The report also found that the crew had a lack of knowledge and training and that it is likely the consumption of alcohol by two of the three crew resulted in a diminished ability to cope when the boat was swamped.
The MCIB issued two recommendations - that all owners and users of vessels must comply with the Code of Practice for the Safe Operation of Recreational Craft and with the prohibition on the consumption of alcohol at sea.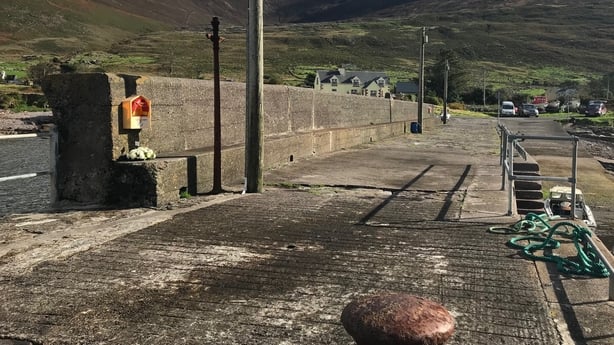 The three Latvian nationals - Anatolijs Teivens and Jurijs Burcves, who both lived in Killarney with their families, and Valerijs Klimentengvs who lived in Tralee, died in the boating tragedy which happened on Sunday 30 September 2018.
The owner of the boat and his friends were regularly visitors to the harbour to fish on Sunday mornings over the summer.
They were seen heading out fishing at 8.30am that morning. At 11am one of the crew rang his wife to say the water was "no good, not stable" and told her he wanted to come back in. She tried ringing him three-and-a-half hours later, but there was no reply.
The alarm was raised at 6.30pm when locals realised they had not returned from fishing. One body was recovered close to the pier, the other two close to the partly submerged boat.
The post-mortem examinations on each of the three men found that death was due to acute cardio-respiratory failure due to drowning.
A date for the Coroner's Court has yet to be set but it is likely given the publication of today's report that the men's inquests may be held as early as next month.