Something fundamental has changed.
Politicians, civil servants and academics are now discussing the potential for entirely new arrangements on the island.
What's being talked about is a settlement with a much closer relationship between Northern Ireland and the Republic than exists at present.
In the past, the topic was regarded as republican stargazing - now it is being taken seriously.
Brexit has changed everything for Northern Ireland.
Suddenly its place in the United Kingdom seems less secure.
That much was acknowledged by some moderate unionists at a panel discussion at the Féile an Phobail festival in Belfast earlier this month, called "Ireland's Future: a Northern Protestant Perspective".
One panellist, Michael Eames, son of the former Anglican Primate of All Ireland Robin Eames, said the current arrangements for the North wouldn't work once Britain left the EU.
Some contributors stopped short of using the term "united Ireland" but instead spoke of a "new Ireland", "new arrangements" or a "federal state".
Considering what a new settlement on the island might cost, along with the challenges it could face, is worth examining before any discussion of a border poll.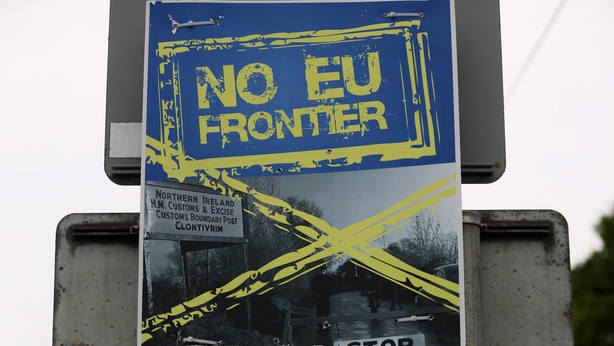 Northern Ireland is a region within the UK and receives annual financial support from Westminster.
In the last financial year the subvention, called the Net Fiscal Balance, to Northern Ireland amounted to £9.2bn according to the UK's Office of National Statistics.
Unfortunately, there is very little research which spells out exactly how much of that subvention would have to be absorbed by the Republic in any new arrangement.
But last month, economists Séamus McGuinness and Adele Bergin of the Economic and Social Research Institute, provided valuable insights in a new research paper.
They say it is arguable whether the current subvention would become an overnight liability to the Republic.
Quoting 2014 figures, the economists say the North contributed £1bn to UK Defence spending and £1bn towards the British national debt.
They add: "Furthermore, there will undoubtedly be some loss of public sector jobs in administering functions that would no longer exist in a post-unification scenario eg: HM Revenue and Customs which will reduce subvention costs further, although the net effect will be dependent on the success of former public sector workers finding re-employment."
Perhaps the biggest challenge is the free access to primary, community and hospital care in Northern Ireland.
In the Republic that is limited to 32% of the population, who hold a medical card.
While Ireland is committed to reforming its health service under the Sláintecare project, it is hard to envisage the Republic being able to provide NHS-style healthcare to the entire island.
Northerners who settle in the South frequently get a shock when they realise that a substantial proportion of the population pays for health insurance.
There are also significant disparities in social welfare systems.
For example, an unemployed individual aged over 26 is entitled to a maximum of €193 per week in the Republic.
The equivalent payment in the North is £73.10 (€79.78).
Pension payments are also higher in the South.
There are significant disparities in housing benefits which make direct comparisons between the two welfare systems difficult.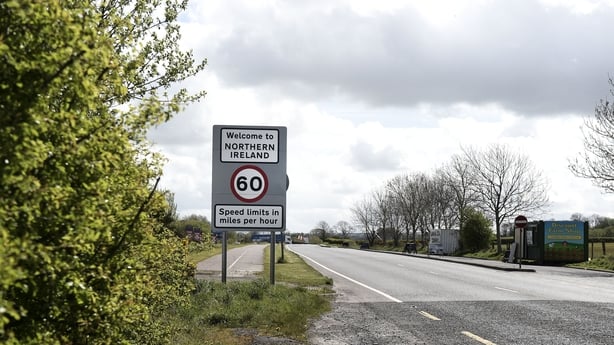 There would be huge ramifications in the context of a no-deal Brexit if Northern Ireland was to join the Republic, and there were tariffs imposed on goods exported from the island of Ireland to Britain.
At present 53% of goods exported from the North go to Britain.
However, only 18% of goods go south of the border.
So if tariffs are imposed on exports to Britain, business owners and employees in the North stand to lose out substantially.
The Republic's goods sold to Great Britain have been falling steadily and dropped to represent 9% of total exports in June, according to the Central Statistics Office.
Séamus McGuinness and Adele Bergin also found that incomes in the North were far behind wealthier regions in both Great Britain and Ireland.
That is partly explained by low productivity levels.
In an analysis of educational standards across the regions of Britain and Ireland in 2015, Northern Ireland had the highest population of share of individuals without qualifications and was the poorest performer in terms of graduates.
That affects the region's ability to win large foreign direct investment projects such as technology and pharmaceutical investments which have been a cornerstone of the economic success in the Republic.
There are many differences between the North and the South.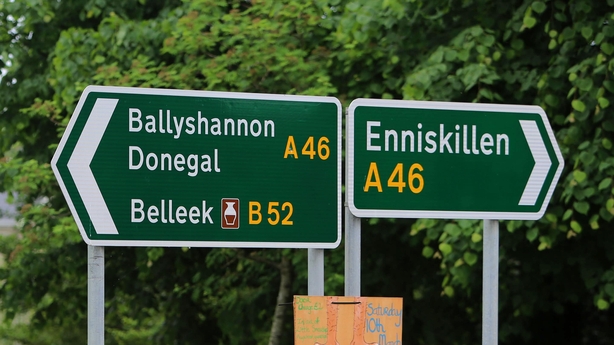 Any new arrangement would need to be formed following a lengthy transition period over a number of years.
It would also require financial assistance from abroad, a reorientation of the export sector in the North and significant enhancement of its education system.
A plan of this nature outlining how a new arrangement would function would be a prerequisite before any consideration of a border poll.
It is easy to point out challenges that exist in a new arrangement.
There would undoubtedly be opportunities and benefits too, however.
Northern Ireland has lacked a strong industrial policy.
In a new constitutional scenario, prospective employers could capitalise on the strong infrastructure and lower costs available in a city such as Belfast.
But the lesson from Brexit is that people need to know what they are voting for before any referendum is held.
Electorates North and South were provided with a text of the Good Friday Agreement in advance of voting to approve it two decades ago.
The current confusion and political division in Britain illustrates just what can happen when people take a significant political decision without adequate information about the consequences.