Secondary elections. Polls where a candidate can win a seat with a few hundred votes. They are merely elections to councils that have no real power and no significant budgets.
That's how some people perceive the Local Elections. On 24 May, there are 949 council seats up for grabs across 31 local authorities. In 2014, 2,037 candidates contested the Local Elections.
A similar number of candidates are expected to have put their names forward by close of nominations today.
So how much do these elections really matter?
Brexit has overshadowed everything in Irish politics since 2016. Conventional wisdom suggests it is the main reason why there has been no general election.
But political analyst Odran Flynn takes a different view. He said: "The main reason there has been no general election is because of the opinion polls. They are showing that Fine Gael has never been consistently far enough ahead in the polls to say we are going to go. And Fianna Fáil has never been consistently close enough to Fine Gael.
"Therefore we are going to have a real poll in the Local Elections and that will determine the date of the next general election. If you look back to the 2014 local elections and the 2016 general election. For the four main parties, the difference between the two results was less than 1.5% for every one of them."
Determining the date for the general election is just one reason why the locals matter. Another is simply that around 2,000 people across the country have been brave enough to go before the people. Some are veteran operators from Irish political dynasties. Other candidates were born abroad and have made Ireland their home. Either way, local elections are one of the purest forms of democracy as councillors can be closer to their communities than national politicians. They are also important for all political parties and groupings.
Fine Gael
One of the golden rules in politics is that government parties generally do badly in local elections. They are an opportunity for the public to give the government of the day a mid-term kick. If this is the case on 24 May, Fine Gael will have a bad day at the polls. But party insiders point out that the party lost 100 council seats five years ago. There is a view that the party has already taken a huge hit and may hold what it has and add some seats.
In 2014, Fine Gael ran 468 candidates and won 235 seats. This time around it will have 405 candidates in the field and party strategists are aiming for in the region of 250 to 280 seats. "Anything above 260 seats would be a very good day for us," said one party insider.
Like all other parties, Fine Gael will use the locals as a gauge for the forthcoming general election (and the one after that). Among the candidates that the party will pay particular attention to is the performances of Sinéad Maguire in Sligo, Julie O'Leary in Cork North Central, Thomasina Connell in Portlaoise, and Garret Ahearn in Tipperary.
Fine Gael is running 117 women which amounts to just under 30% female candidates. Unlike general elections, there is no specific gender quota in place for parties in the local elections. But the quota at the general election after the next one will rise to 40%. With this in mind, parties need to use these locals as a base to build towards the higher quotas for future elections. If parties run at least 30% female candidates in these Local Elections, they will be given additional government funding to hire a diversity and equality officer.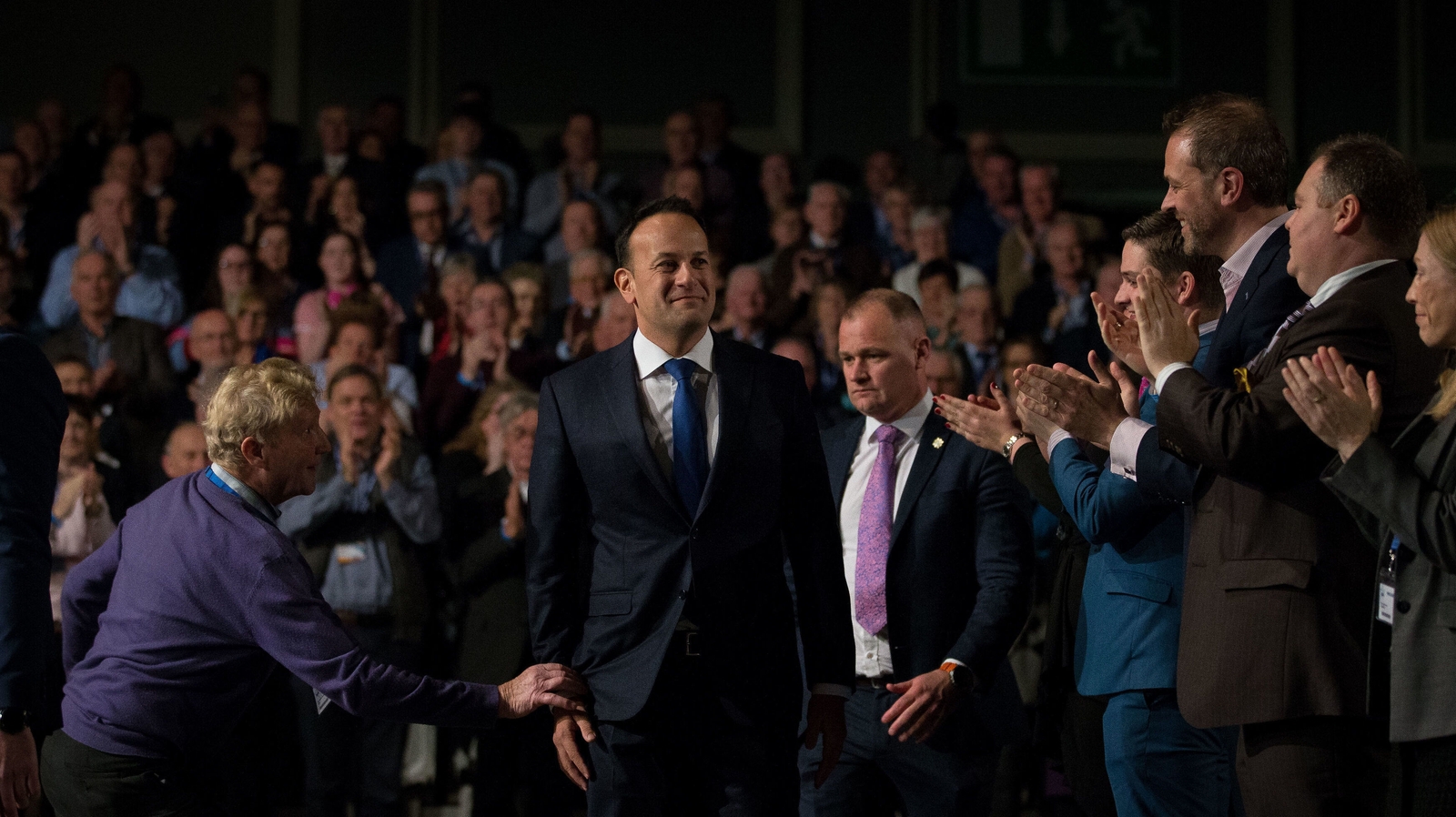 Fianna Fáil
Fianna Fáil currently has 265 councillors and plans to run around 412 candidates in this election. Three years after the party went into meltdown at the 2011 general election, it began to claw back support at the 2014 local elections. Senior Fianna Fáil figures say the party's main ambition is to hold what it has and build in some key areas, namely Galway city, Limerick city and Dublin.
Fianna Fáil looks back to the 2014 local elections as a fundamental stepping stone for the party winning 44 seats in the 2016 general election. First-time TDs such as Lisa Chambers, Anne Rabbitte, Mary Butler and Niamh Smyth all built on their success in the 2014 locals to win Dáil seats two years later. The 2014 locals also provided the springboard for the return of former TDs such as Seán Haughey and Eamon Scanlon.
Party sources say they will be paying particular attention on the local election performance of Dáil candidates such as Paul McAuliffe (Dublin North-West), Mary Fitzpatrick (Dublin Central), Joe Flaherty (Longford-Westmeath) and Cormac Devlin (Dún Laoghaire).
With a general election likely to come along at any point, the locals will be used as a weather vane to assess the chances of some candidates. One seasoned observer points out that after successful local elections in 2014, Fianna Fáil will be looking to make "strategic gains" in these locals, particularly in Dublin.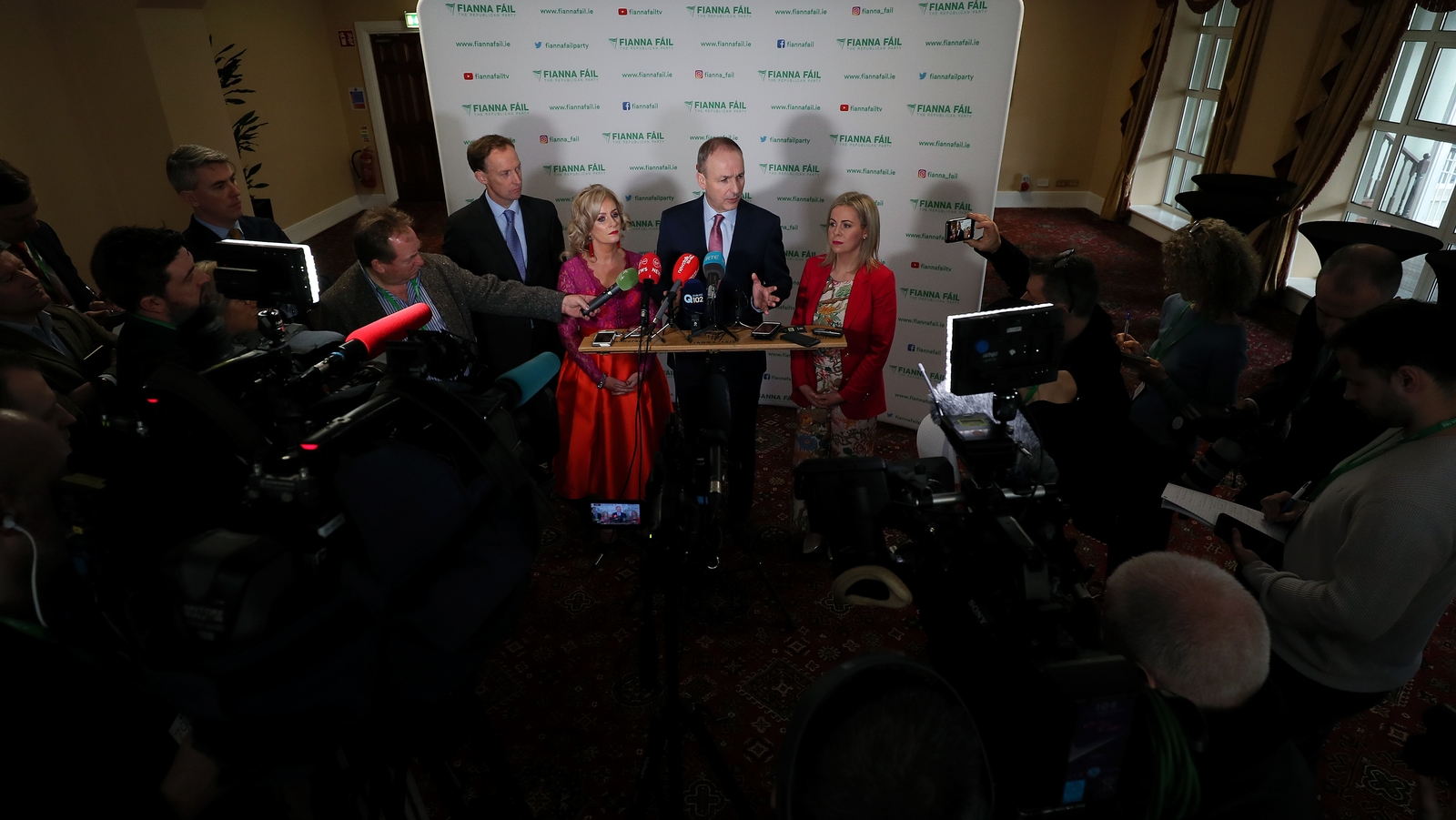 Sinn Féin
The first local elections for the party since Mary Lou McDonald became leader in February 2018 makes this an important outing for Sinn Féin. By virtue of the success of the party at the local elections five years ago, it will not replicate that growth this time around.
That's no reflection on the new leadership or where the party stands at the moment. It is more to do with the fact that the party trebled its number of councillors in 2014. It simply cannot do that two elections running.
The party has experienced a number of defections since the last locals in 2014, with some councillors citing bullying allegations among the reasons for their departure. A root and branch internal review of the party's grassroots has been completed and the party has selected 228 candidates to contest on 24 May. It currently has 149 councillors and it will be aiming to hold what it has.
Like other parties, the boundary changes that have come in since the last local elections have seen some sitting councillors have their local area bases carved up. Others will contest the May poll in new local electoral areas in a bid to consolidate their council seats.
Sinn Féin sources indicate that they will be paying attention to the performance of candidates in constituencies such as Cork North Central and Dublin Bay North with a view to increasing its Dáil representation in these areas on a good day in the next general election. The party boasts that it has a roughly 50:50 ratio of male and female candidates in Northern Ireland. It will have over 35% in the Republic for these local elections. A good election would be to hold the number of council seats it has with some gains.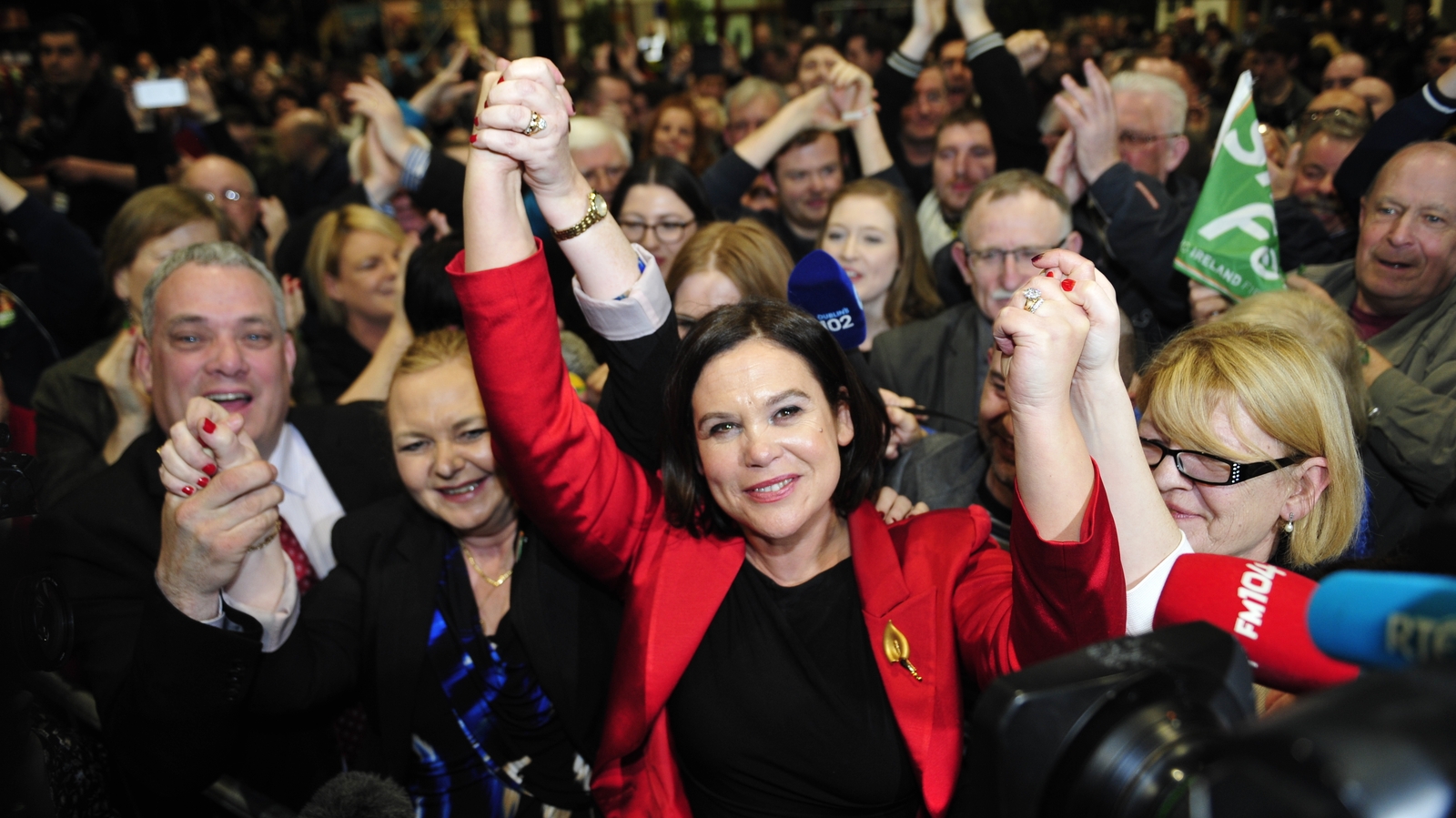 Labour
The Labour Party has 36 outgoing councillors who are seeking re-election on 24 May. After the 2016 general election drubbing that saw the party drop from 33 to seven Dáil seats, the party is hoping this Local Election can mark a renaissance for the party.
111 candidates have been selected across the country and despite remaining stagnant in the opinion polls of late, one senior party figure has a positive outlook: "We never thought that we would be contesting a local election before the Dáil election so this is a good opportunity for us."
The party was decimated in Cork in the 2014 local elections and again in the general election two years later. Gains in Cork is a particular target in these local elections. Similarly, the party is targeting Waterford for seat gains. The party hierarchy have also identified new candidates like Nessa Cosgrove in Sligo as "ones for the future".
Labour will hope that the Local Elections will give the party a good barometer of its prospects for the next general election. Some observers say it does not matter if Labour drops its number of council seats in these locals, it is more important that they win council seats in constituencies where they can potentially win Dáil seats in the next general election ... and the one after that.
45 of the party's 111 candidates are women. This represents 41% of Labour's ticket.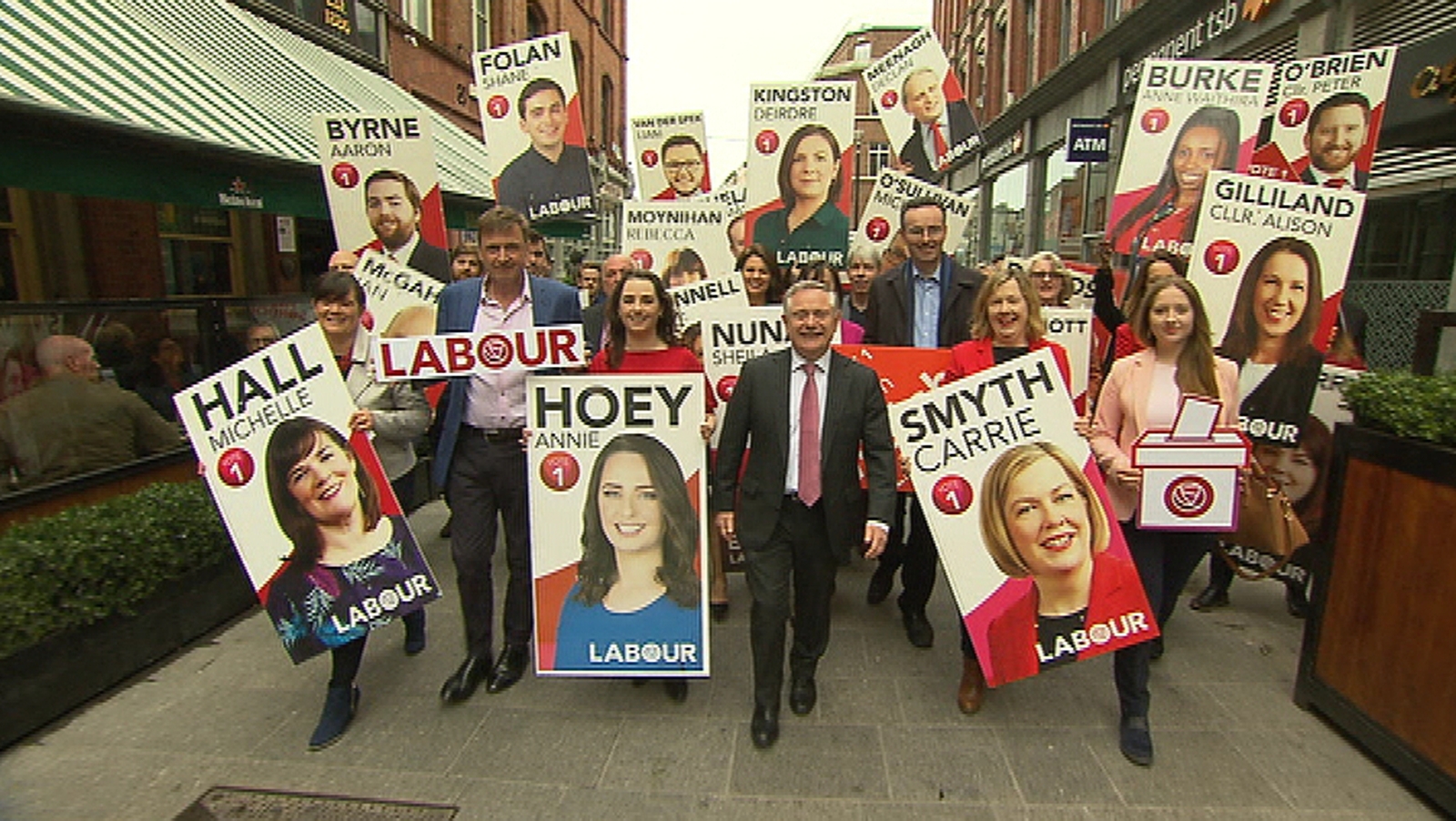 Social Democrats
Established in July 2015, this marks the first local elections for the Social Democrats. For any fledgling party to grow, it must win council seats. So 24 May is an important date for the party co-led by TDs Catherine Murphy and Róisín Shortall.
The party is asking for voters from "Bantry to Ballina and from Limerick to Laytown" to back its "vision for more effective and inclusive local democracy". It is running 58 candidates, most of whom are new to politics.
"We have a lot of candidates who are running for election for the first time so it is hard to call how we will do. We know the value incumbency," said one Social Democrat.
A number of the candidates have been involved in the marriage equality and Eighth Amendment referendums. Six of the party's councillors are contesting in these locals.
The party has been caught up in some controversy recently. After allegations of some inconsistencies in the back story of candidate Ellie Kisyombe emerged, the party announced an internal review. This prompted some members of the party's executive board to resign. She remains in the race for a council seat.
The Social Democrats boasts that as 31 of its 58 candidates are women, it has "among the highest proportion of women of all political parties contesting these elections". It prides itself on having an energetic young team of candidates. The party believes that winning more than 20 council seats would mean a very good day.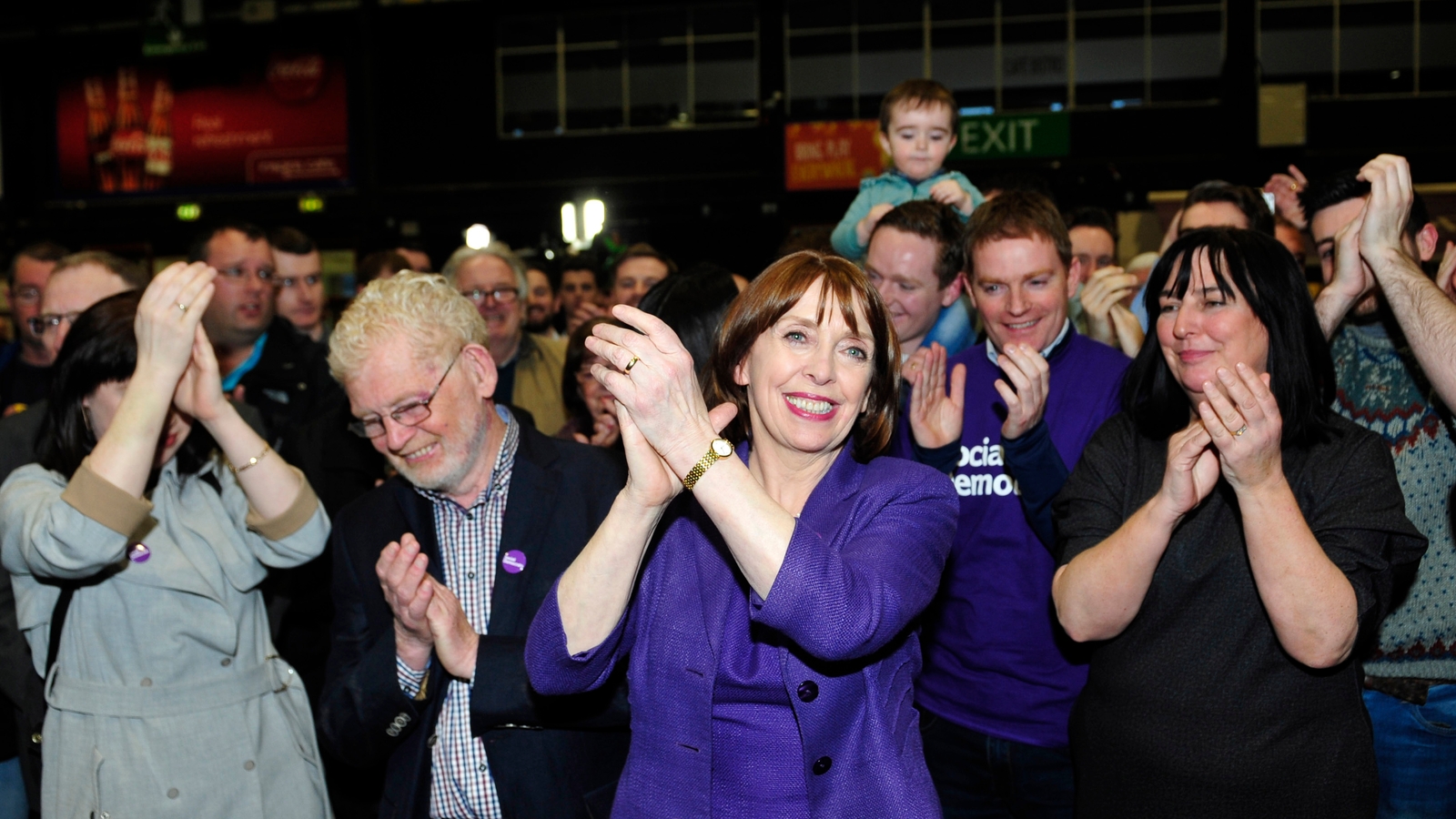 Greens
Green politics is back in vogue. From the global publicity surrounding Swedish schoolgirl Greta Thunberg's climate activism to the domestic debate about carbon taxes, Green politics is back at the top of the political agenda, after it was effectively sidelined during the economic crisis.
After a bruising experience in government, the Green Party currently has two TDs and one senator. Can it capitalise on green sentiment at the moment and use these local elections to build?
The party currently has 12 councillors and it is running in the region of 77 candidates on 24 May. With an eye on the general elections, the party will be looking at the performances of local election candidates such as Pauline O'Reilly in Galway West; Roderic O'Gorman in Dublin West and Ossian Smyth in Dún Laoghaire.
So have other parties tried to steal the Green Party's thunder by adopting their policies? One party source acknowledged that all parties have now adopted more environmental policies but "other parties are populist and brittle on environmental issues. Some parties on the left are willing to stick it to the government about off-shore drilling but not willing to take tough decisions on stuff like carbon taxes."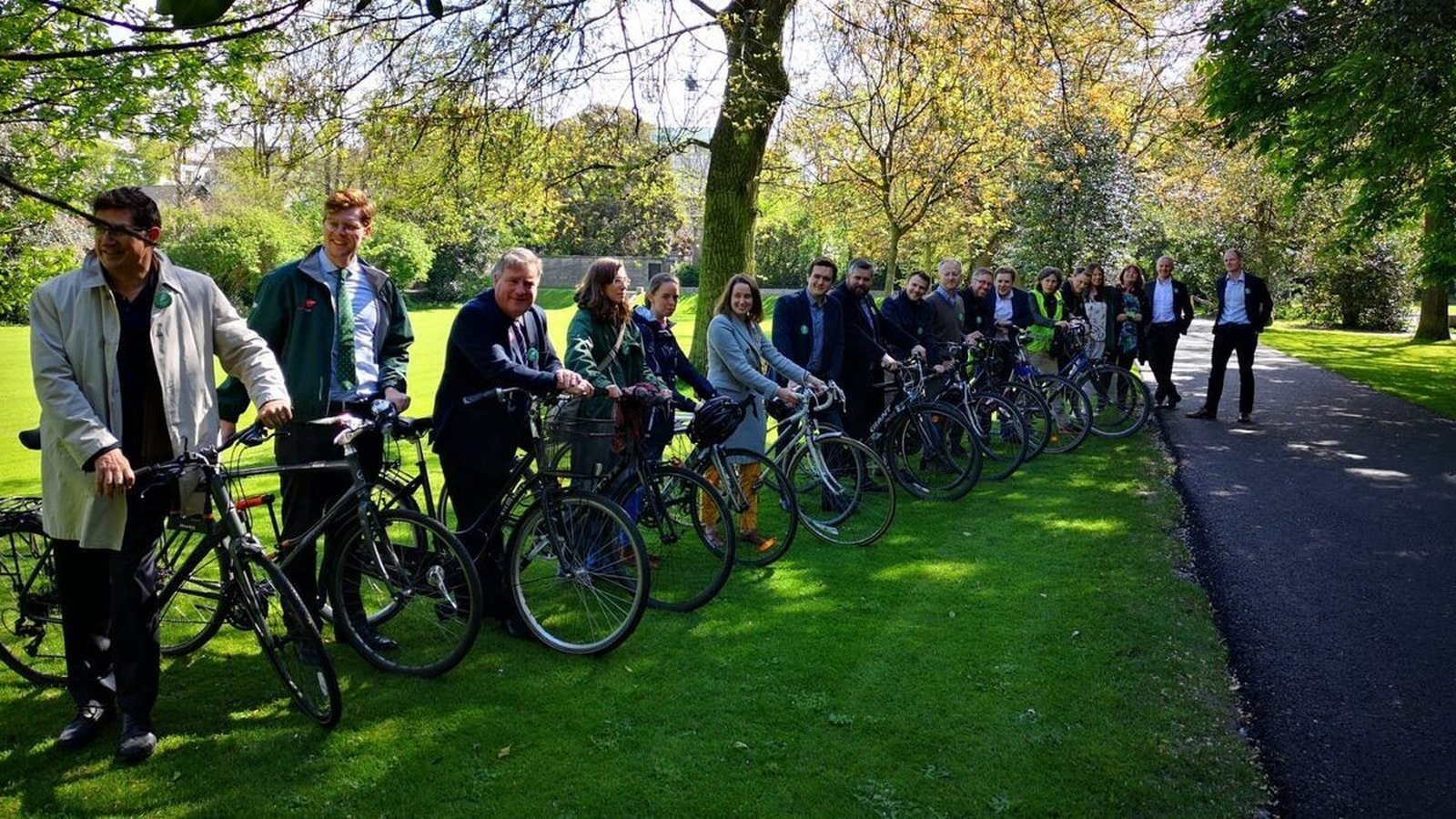 Solidarity-People Before Profit
Grouped together in the Dáil, Solidarity and People Before Profit will run separate local election campaigns.
People Before Profit will run 45 candidates. The party wants the Local Elections to be "a referendum on the need for radical change in government policies in the areas of housing, climate change action and the provision of services such as childcare and public transport".
Using the locals as a weather vane for the forthcoming general election, People Before Profit will look to the performance of candidates such as Jo Tully and Bernard Mulvany in Dublin Bay North, Sue Breen in Wexford, Annette Mooney in Dublin Bay South and the seven candidates it is running in Dún Laoghaire. The party's three European Election candidates - Gillian Brien from Dublin, Cyril Brennan from Donegal and Adrienne Wallace from Carlow - are all contesting in the locals.
Solidarity has 11 councillors going into these locals and it is running 19 candidates. The party places particular importance on local government as it has used local councils for campaigns around the housing crisis. The party will also use the locals as an indicator for the general election. It will be watching out for the performance of councillors such as Mary Cahillane and Paul Keller in Limerick. Rita Harrold, the party's European Election candidate in Dublin, is also contesting the Local Elections.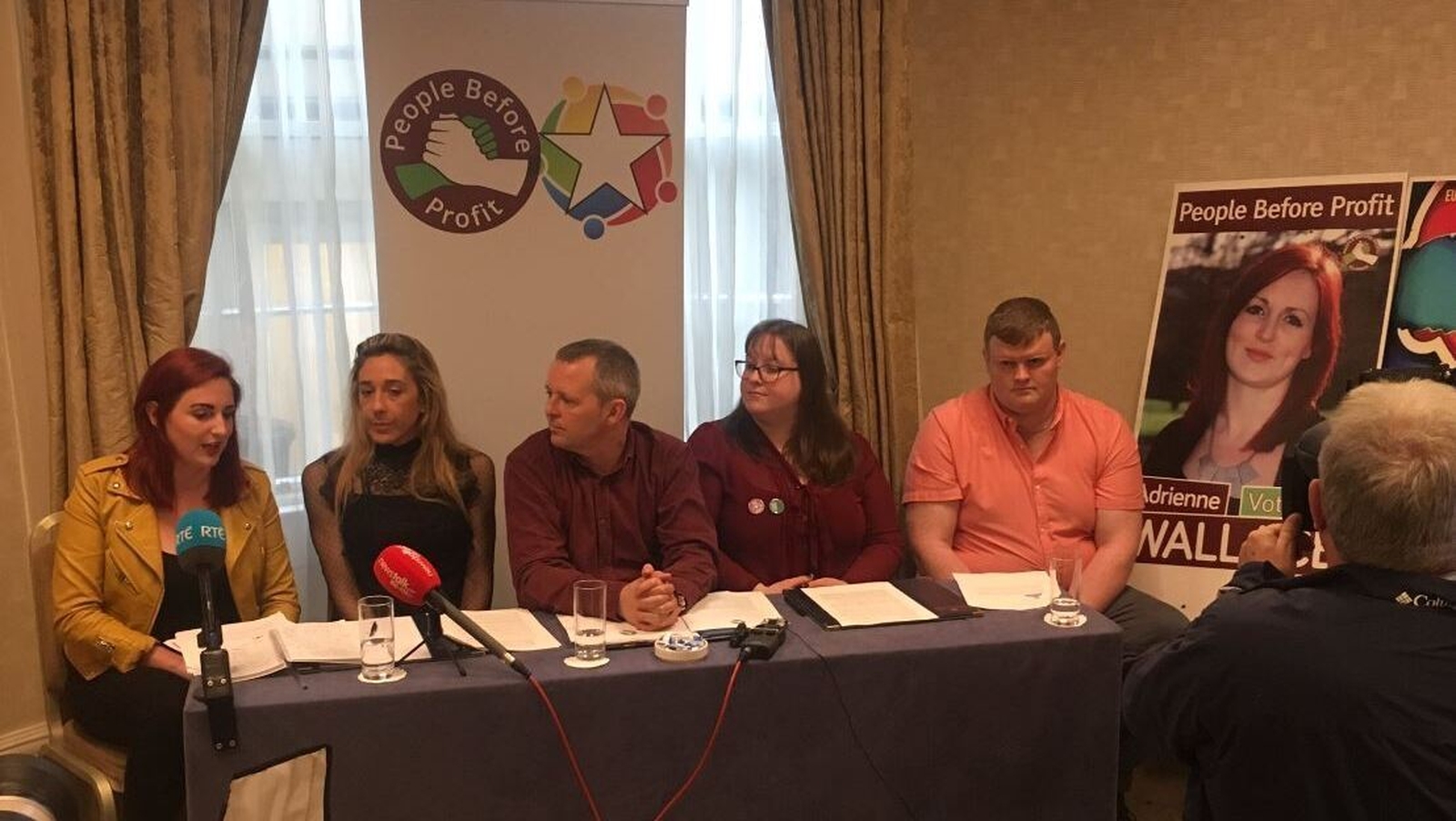 Renua Ireland
The party set up by former Fine Gael TD Lucinda Creighton in March 2015 will contest its first local elections on 24 May. The party currently has one outgoing councilor – party leader John Leahy, who is a member of Offaly County Council.
Renua is running 27 Local Election candidates. It says it is difficult to predict how many seats the fledgling party can win but party sources say it is looking at winning in the range of between five and seven seats.
This is party's first electoral test since the 2016 general election, where it won no seats. It is important for the new leadership and new direction the party has taken for it to have good local elections. These elections have been described by one Renua source as "a vital building block for the next general election".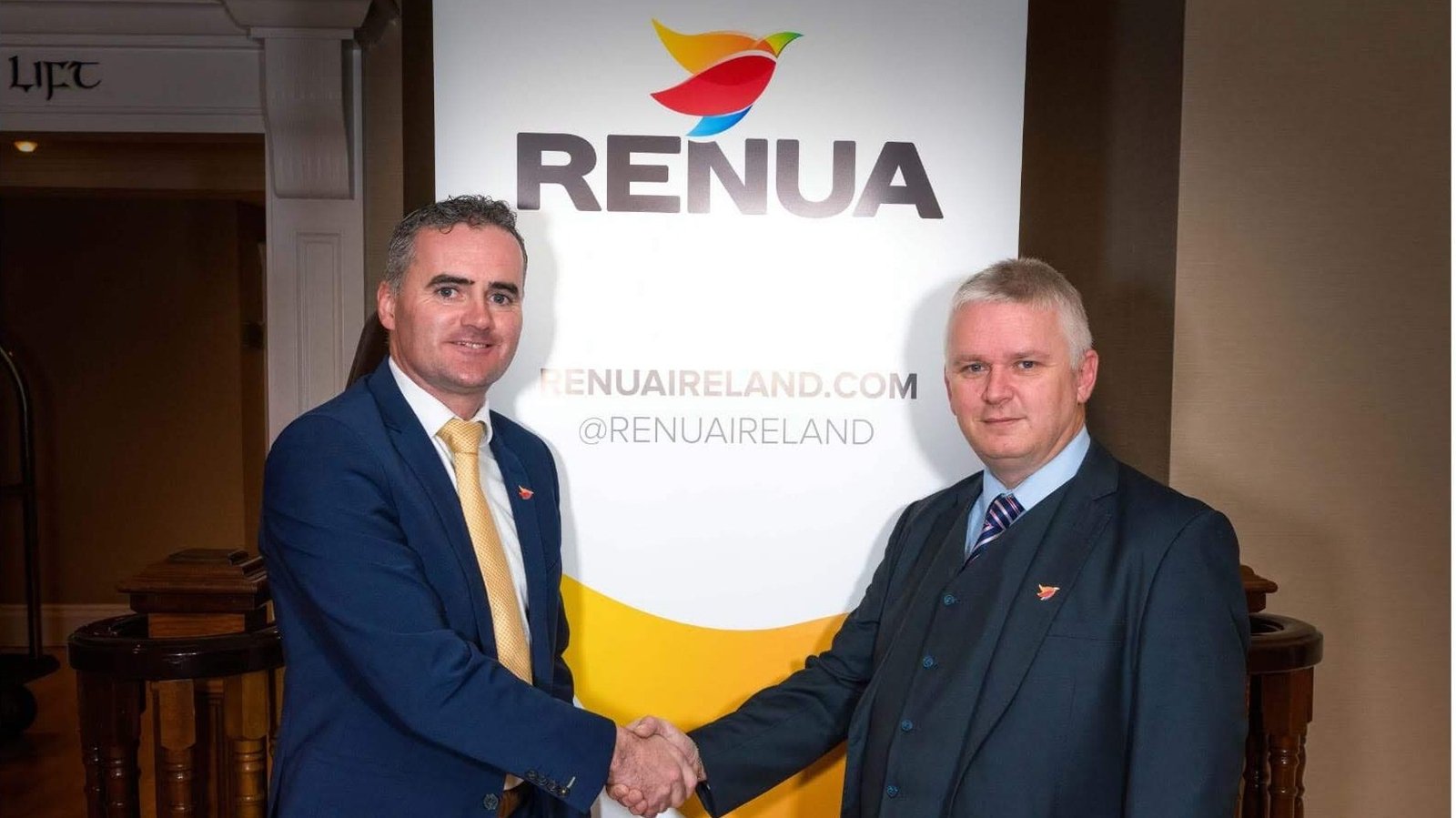 The Workers' Party
The Workers' Party currently has two sitting councillors and it will run seven candidates in these Local Elections. Sitting Dublin City Councillor Éilis Ryan is simultaneously contesting the European and Local Elections.
The party will have a specific Local Election manifesto as it believes that "for too long parties have used local government as a talking shop about national government instead of getting down to what it should be doing".
Among the party's policies are a move towards more public housing and a local waste policy that would reverse the privatisation of refuse collection.
Aontú
Like the Social Democrats, this is the first local election outing for the new party set up by former Sinn Féin TD Peadar Tóibín.
Billing itself as an all-Ireland party, it has held scores of public meetings across the country and it now has 65 Cumainn throughout the country.
Aontú is running just over 70 candidates North and South in the Local Elections. Members in the fledgling party will see 20 council seats as a very good first day at the ballots. If it can get to around 20 councillors, Aontú will be hoping to pick up councillors who might defect from other parties after the Local Elections.
Anne McCloskey has this weekend become the party's first elected representative in Northern Ireland. The GP won a seat on Derry and Strabane Council.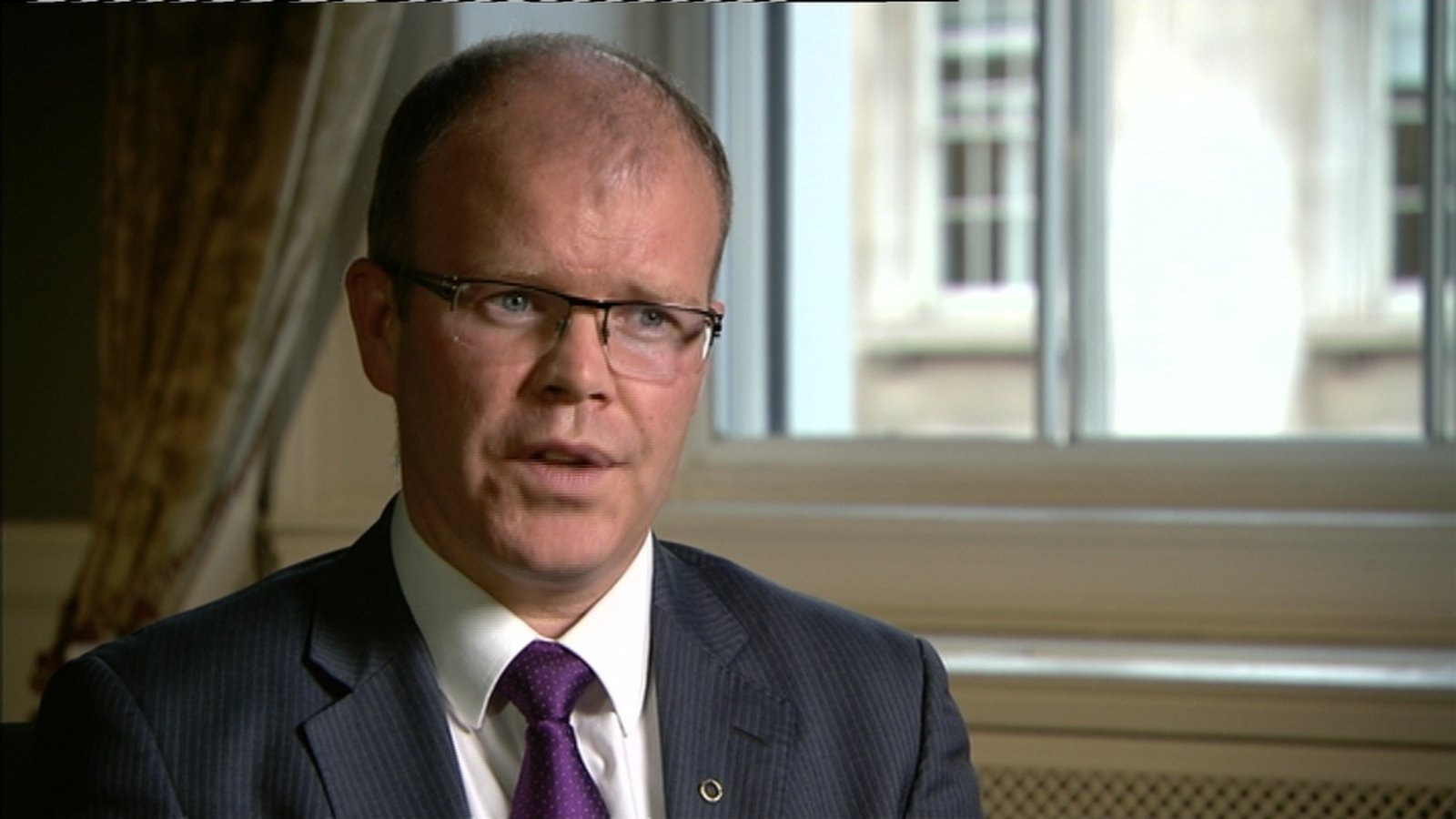 Independents/others
Around 195 out of the 949 councillors elected in 2014 were independents. Individual independent TDs will be watching the Local Elections closely to see how strong independent politics is as a brand.
Some Independents TDs such as Michael Lowry, Thomas Pringle, the Healy-Rae brothers, Ministers of State Kevin 'Boxer' Moran and Finian McGrath; and Independent Senator Michael McDowell will be endorsing Local Election candidates. The performance of these candidates provides an indicator of potential support for Independent TDs in the forthcoming general election.
The Independent Alliance is not a political party so it does not have members. But there are currently around 50 councillors associated with the grouping. Around 40 of them will be running and their performance will be monitored closely by the Independent Alliance TDs.