Ireland will vote in the European elections on Friday 24 May and gain two extra MEPs because of the planned exit of Britain from the EU.
The UK's 73 seats have already been allocated to other member states. 46 seats remain vacant in the event of accession by a new member State. The remaining 27 have been shared across countries.
Turnout for European Parliament elections are traditionally low and fell to 42.6% in 2014.
Ireland's results will not be declared until voting throughout the European Union is completed on Sunday 26 May.
The European Parliament was once dismissed as just a talking shop. But MEPs have substantial powers to approve, amend or reject nearly all EU legislation. They are "co-legislators" with the Council of Ministers over most new laws. If the two chambers do not agree, the parliament may block legislation.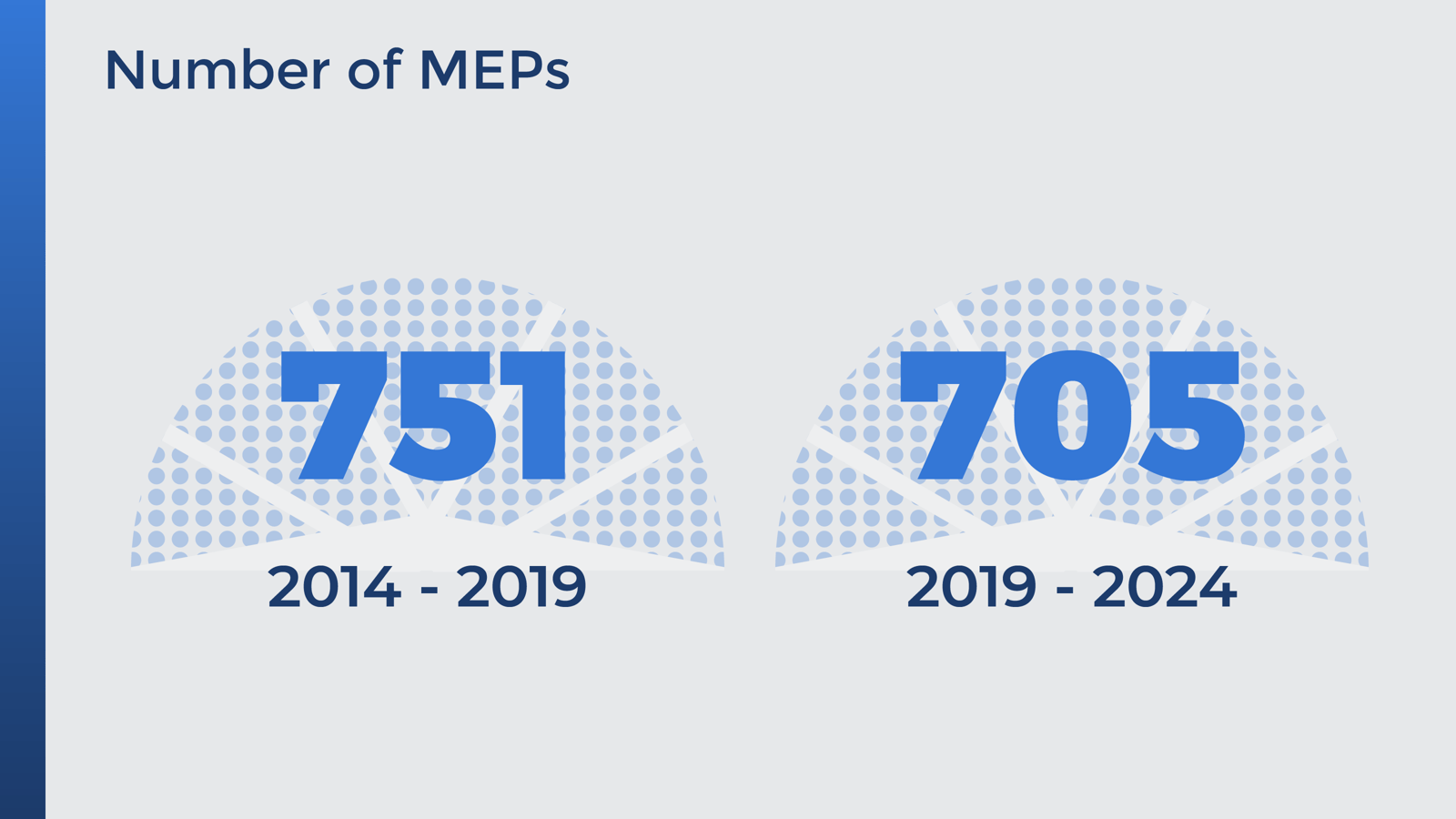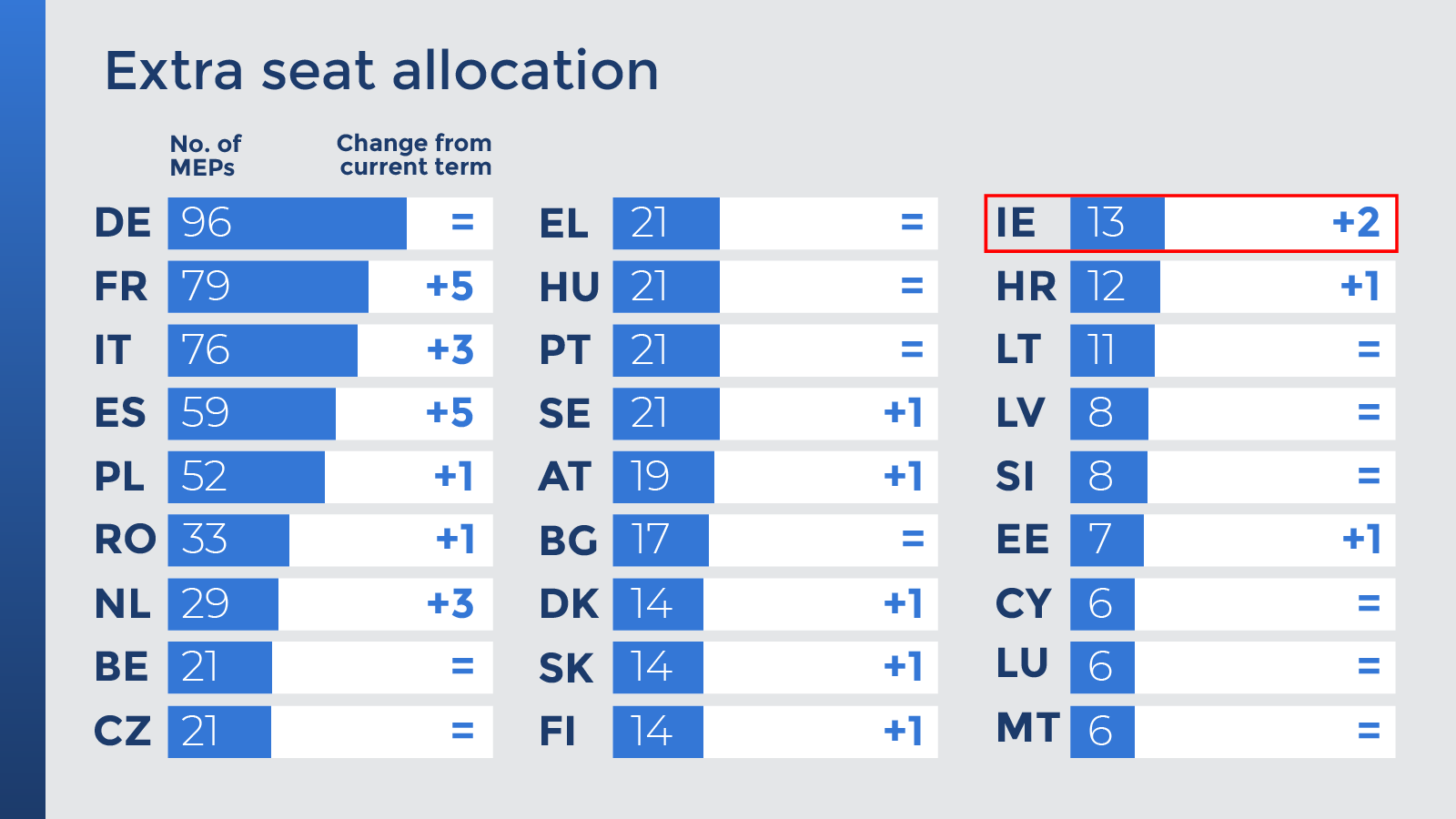 705 new members
The 705 new members of the European Parliament will approve new EU laws over the next five years and have the power to approve an annual spending plan of €140 billion.
All countries use a form of proportional representation (PR) to elect MEPS. The exact form of PR varies from country to country. Ireland and Malta are the only two EU members that use the single transferable vote (STV) system, ranking candidates in their order of preference.
The 2019 elections are seen as a barometer of public opinion across Europe and a test on whether far-right nationalists will continue to make gains in many EU member states. "It is already clear this will be the most consequential parliamentary vote in the EU's history," the European Council on Foreign Relations wrote in a recent report.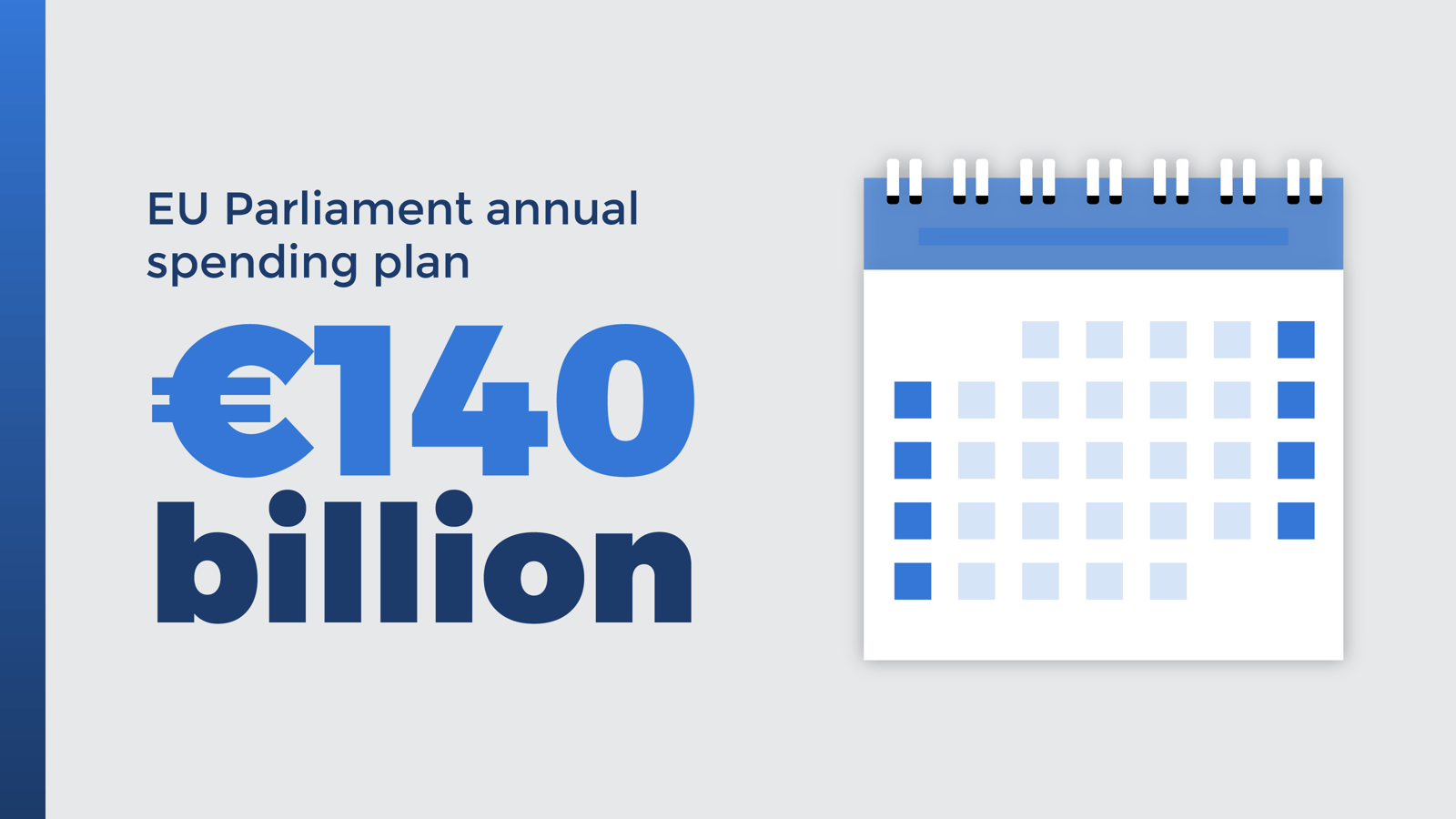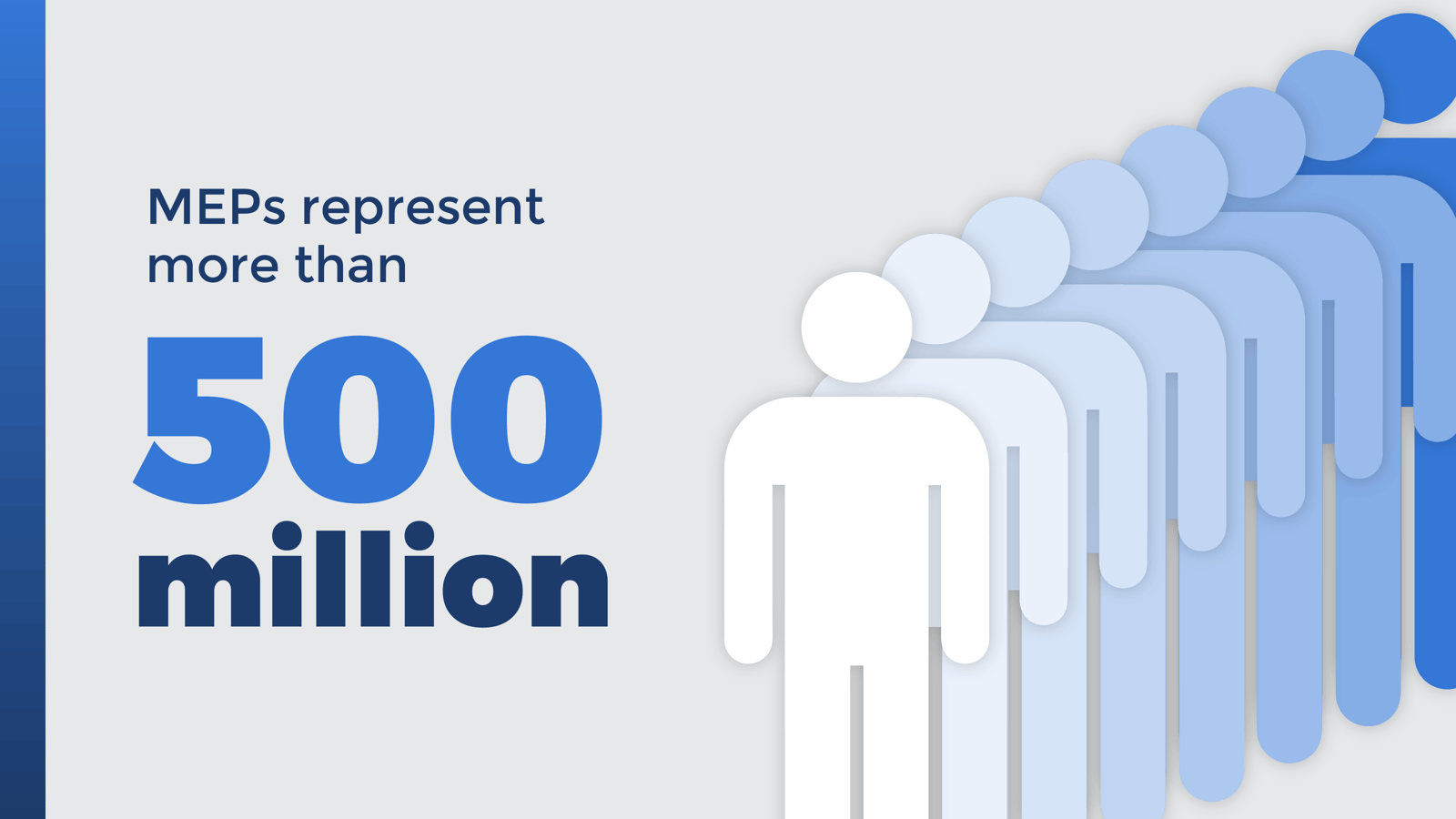 According to a recent Eurobarometer survey, voters identified five main issues facing the EU:
1: Immigration
2: Terrorism
3: Public Finances
4: Economic situation
5: Climate Change
Irish voters ranked immigration (32%), terrorism (27%) and climate change (27%) as their top challenges facing the EU, according to the Eurobarometer survey.
And Irish citizens picked housing (60%) health and social security (40%) and rising prices (20%) as their main domestic concerns.
But across Europe the debate is focused on Europe's approach to migration. Some member states have been accused of fostering an anti-migrant sentiment to win votes.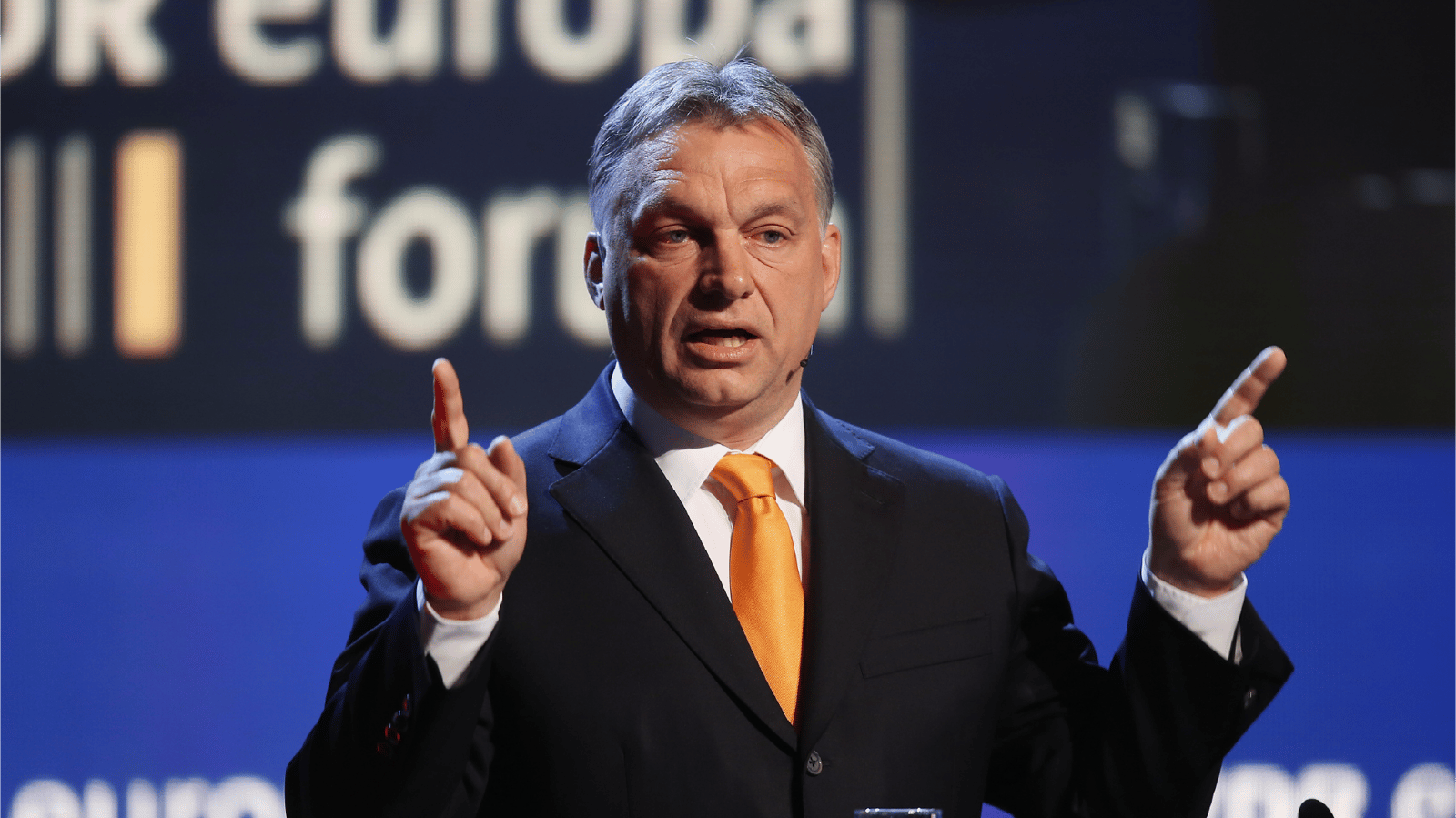 Hungary's push for closed borders
Hungary has been gripped by a long-running national debate on immigration. 54% of Hungarian voters say it is one of the most important issues facing the EU.
At the peak of the migration crisis in 2015, an EU law required member countries to admit a share of asylum seekers from within the bloc. Hungary refused to admit one single person under the two-year scheme.
Prime Minister Victor Orban won widespread national support for his anti-migrant stance. He launched his European election campaign by running billboard and newspaper ads accusing Hungarian-born billionaire financier George Soros and European Commission chief Jean-Claude Juncker of allegedly supporting illegal migration.
Orban's anti-immigrant, eurosceptic billboard campaign has not gone down well in Brussels. Hungary's ruling Fidesz party is a member of the European People's Party (EPP) the biggest grouping of centre-right movements in the European Parliament.
Twelve member parties in the EPP from nine countries have requested the exclusion or suspension of Fidesz.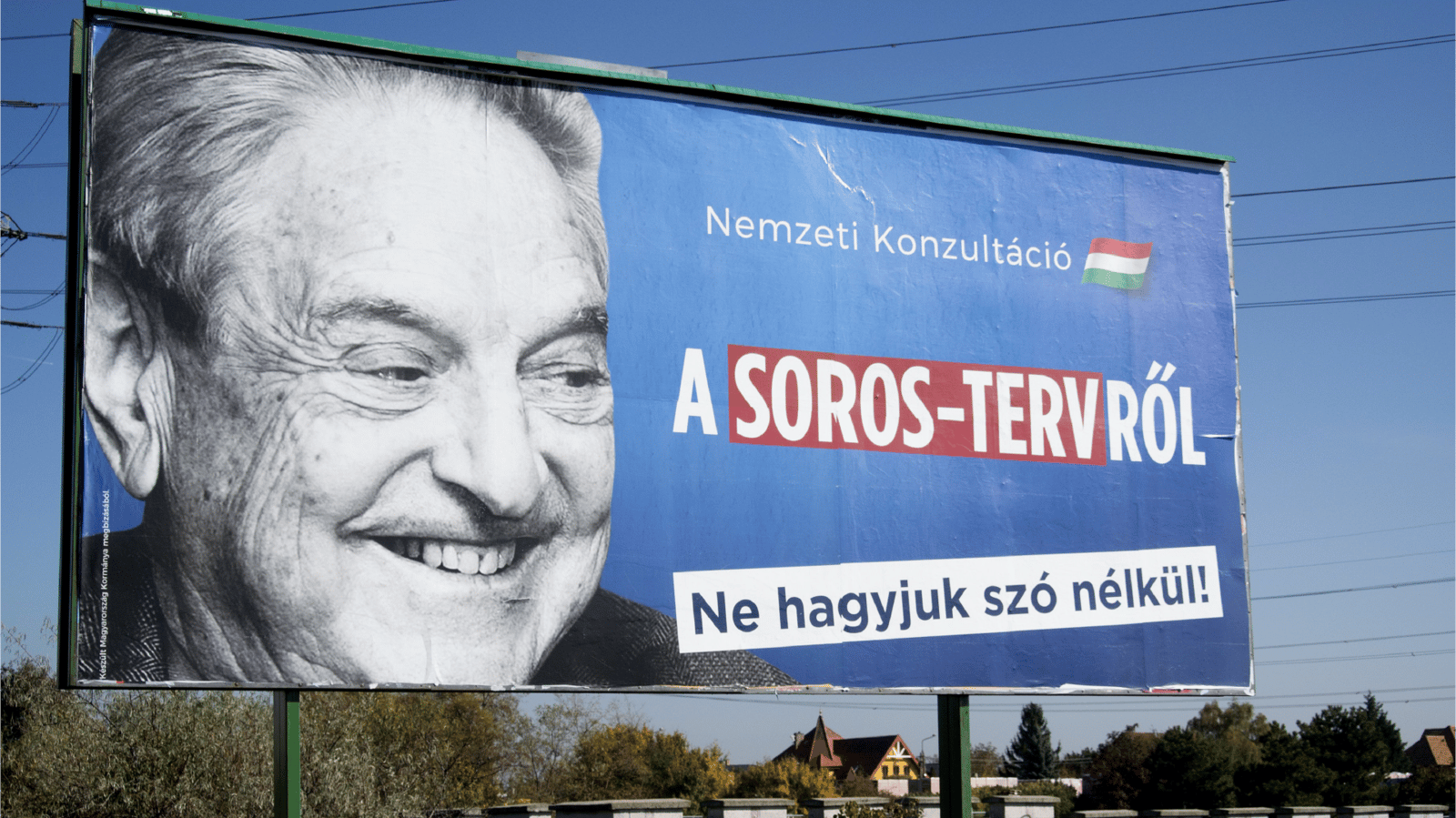 Fine Gael is a member of the EPP and its four MEPs voted in favour of an Article 7 disciplinary procedure on democratic governance and human rights violations against Hungary and Poland.
The EPP will take a vote on 20 March to decide whether to remove Fidesz from the grouping. In a bid to appease its critics, Fidesz recently announced that it will replace its anti-Brussels billboards before the electorate votes in the elections.
German conservative Manfred Weber, who is the EPP's lead candidate in the elections, said Mr Orban's campaign has "severely damaged" the party.
Gergely Rajnai of Hungarian think-tank the Centre for Fair Political Analysis believes it's unlikely that the EPP will kick Orban out. ''They've been threatening Fidesz for years now and even though Orban is a big internal critic, he usually votes along party lines. The EPP is expected to lose seats so it makes more sense to have Orban on the inside rather than the outside.''
Meanwhile, Orban has threatened to join forces with Poland's right-wing faction and France's Marine Le Pen if Fidesz is expelled. In a recent interview with the German Welt am Sonntag weekly, Orban dismissed those seeking the expulsion of Fidesz from the EPP as "useful idiots".

Orban is framing himself as the saviour of the nation, a symbol of the original Christian culture and of saving the old Europe
This week European Council President Donald Tusk called on voters across the continent to reject anti-European parties using the parliamentary elections as an opportunity to seize influence in Brussels.
Viktor Orban has stated that his aim is to re-shape Europe to its core traditional values. "He is framing himself as the saviour of the nation, a symbol of the original christian culture and of saving the old Europe," Gergely Rajnai of the Centre for Fair Political Analysis told RTÉ News.
Orban's hardline policies are going down well with his core base in Hungary.
"He wants the voice of the people to be directly heard in Europe," explains Rajnai. "Outside of the EPP he would be a bigger threat. He would focus his efforts on weakening the European Commission and eventually the parliament depending on its composition after the elections," according to Rajnai.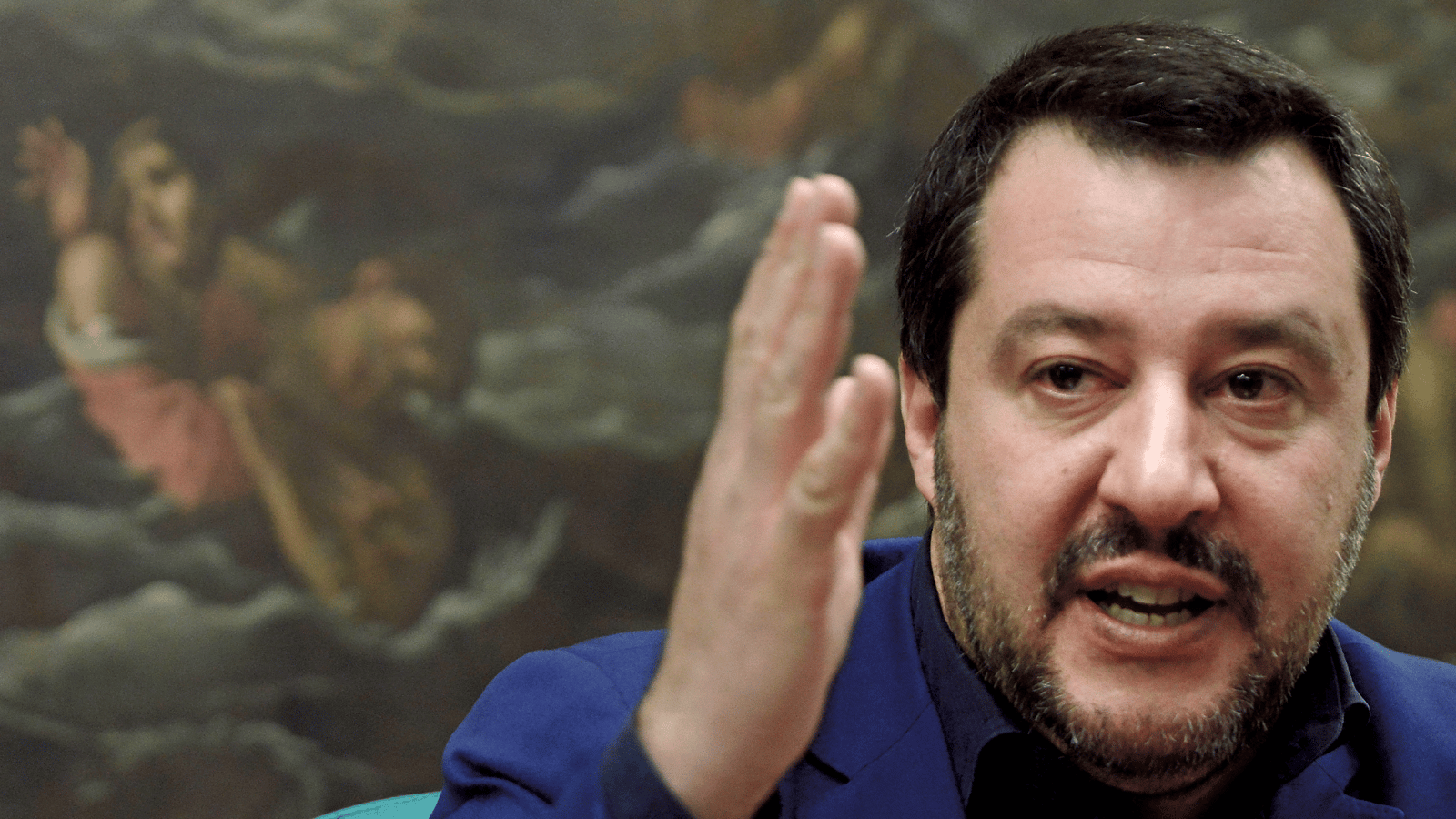 The Italian Face of Populism
Italy's far-right League party led by Deputy Prime Minister Matteo Salvini is expected to get a big share of the vote in May's elections.
Salvini's party is poised to capitalise on the growing anti-establishment, populist movement across the continent. The European parliament's three Eurosceptic rightwing groups are expected to win around one-fifth of the total seats and increase its share of seats from 5% to roughly 8%.
"Populism is not a recent phenomenon in Europe, it has been around for a long time and in Italy since the 1990s," said Alexander Clarkson, lecturer in European studies at King's College London. "Twenty years ago the league were talking about separating from Italy but they continued to work within the government. Today, they're playing exactly the same game of blackmail with the EU,'' Clarkson told RTÉ News.
Populism is not a recent phenomenon in Europe, its been around for a long time and in Italy since the 1990s
Much like Hungary's Orban, Salvini has crafted a strong national image based around anti-immigration. At the peak of the migrant crisis in 2015, Italy took in a record number of migrants. Salvini has pledged to round up and deport 500,000 illegal migrants and vowed not to allow Italy become "Europe's refugee camp".
Salvini believes the EU has grown distant from ordinary citizens and sucked away too much power from national governments. His anti-EU message appears to be winning support. Italian voters like the idea of their country playing a part in the new era of EU politics.
"Salvini's strength is being able to extract enough from Europe to project to his clientele back home that he's getting things done, without blowing up the system," explains Clarkson.
Salvini's a very ambitious guy, like Macron in France, but from the opposite direction
Italy fell into recession at the end of last year as the economy posted two consecutive quarters of negative growth.
The level of youth unemployment in Italy is now higher than Spain, rising to 33% in January. Italy also has the second largest unemployment rate in the EU, after Greece. According to research by the European Parliament in 2018, 45% of Italians believed that on balance that Italy has not benefited from being an EU member.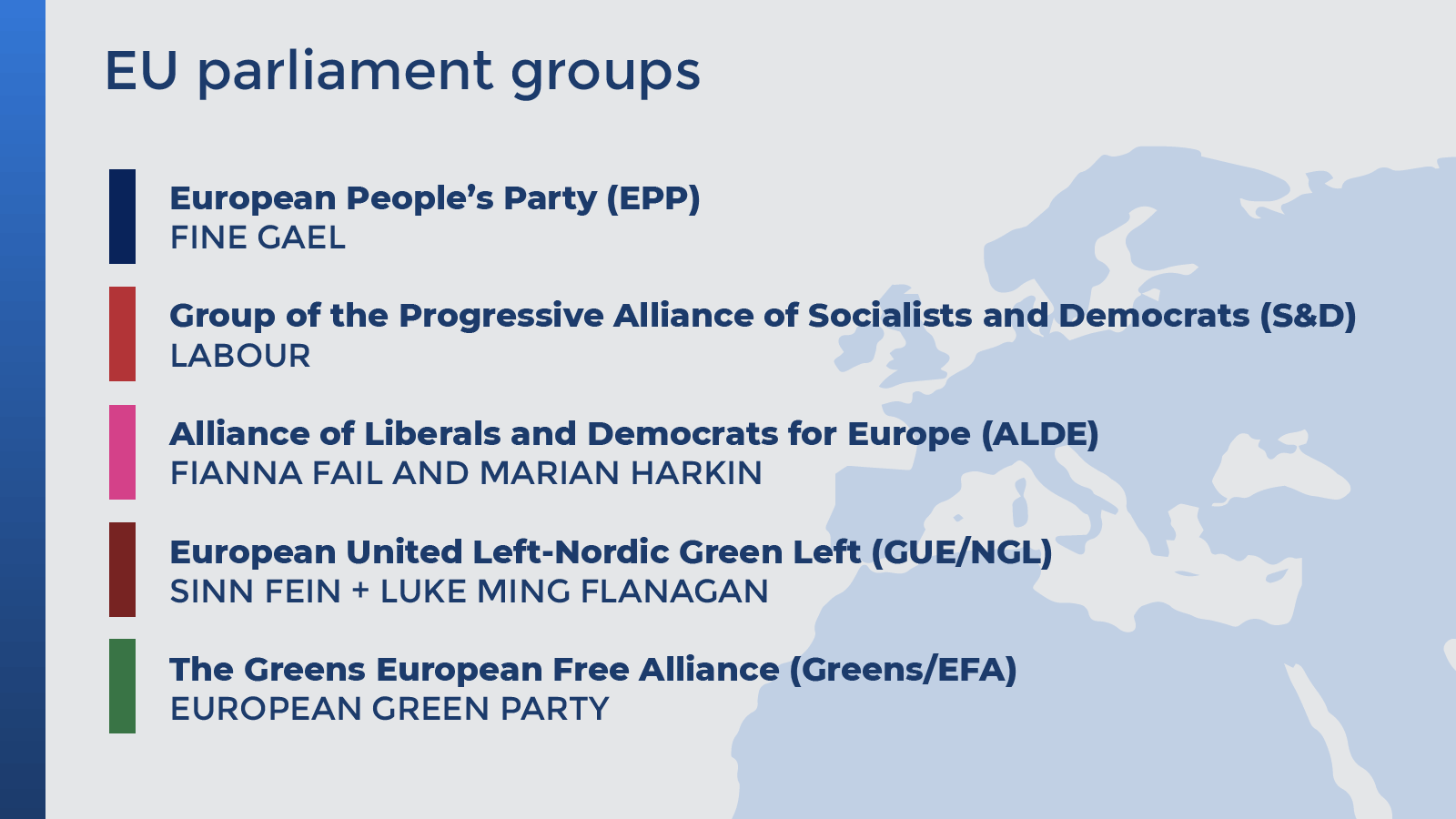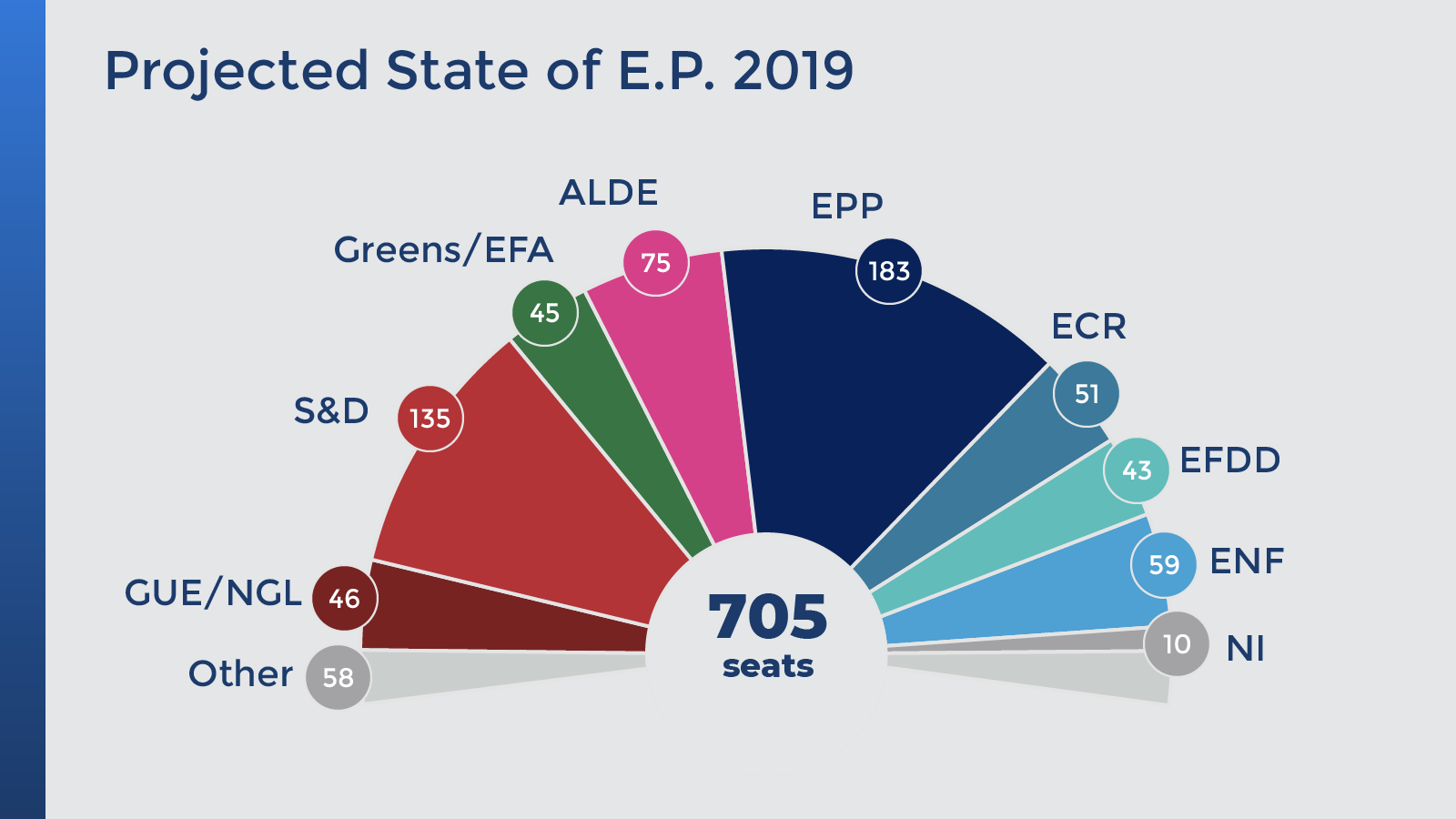 The League party is set to increase its base by using the growing disillusionment towards the EU in Italy as its main platform for the elections.
The party is projected to be the second biggest party in the European parliament after the May election. According to polls, Salvini's League would win 27 seats putting it just behind Germany's ruling centre-right CDU/CSU party, which is expected to have 29 MEPs.
Matteo Salvini likes to project an image as standing up to the EU establishment.
"Salvini is good at two things," said Alexander Clarkson. "He knows how to bargain and how to be the boss. He wants to be one of the top people at the table who gets things done. He's a very ambitious guy, much like Macron in France, but from the opposite direction," said Clarkson.
Salvini is expected to team-up with Poland's Law and Justice party and France's Marine Le Pen in the parliament. He's hoping to attract newcomers including Spain's far-right Vox party and the Dutch Forum for Democracy.
The declining fortunes of the European parliament's largest groupings mean that the socialists and conservatives could dip below 50% of seats. However, with support from liberal and Green groups they could still form an alliance.
As radicals and populists continue their ascent, many are asking what has happened the mainstream centre-left? Social Democratic parties in Germany, France, the Netherlands and Austria have steadily been losing popular support for years.
Europe's Greens have recently seen strong showings in Belgium, Luxembourg and Bavaria challenging the traditional dominance of the socialist parties.
With the next parliament forecast to be more fragmented than ever before, the Greens hope disillusioned centre-left voters will opt for their candidates.
At the other end of the spectrum, Matteo Salvini is betting that a strong showing in the European elections will play well back home, turning the League into the dominant political force on the Italian right.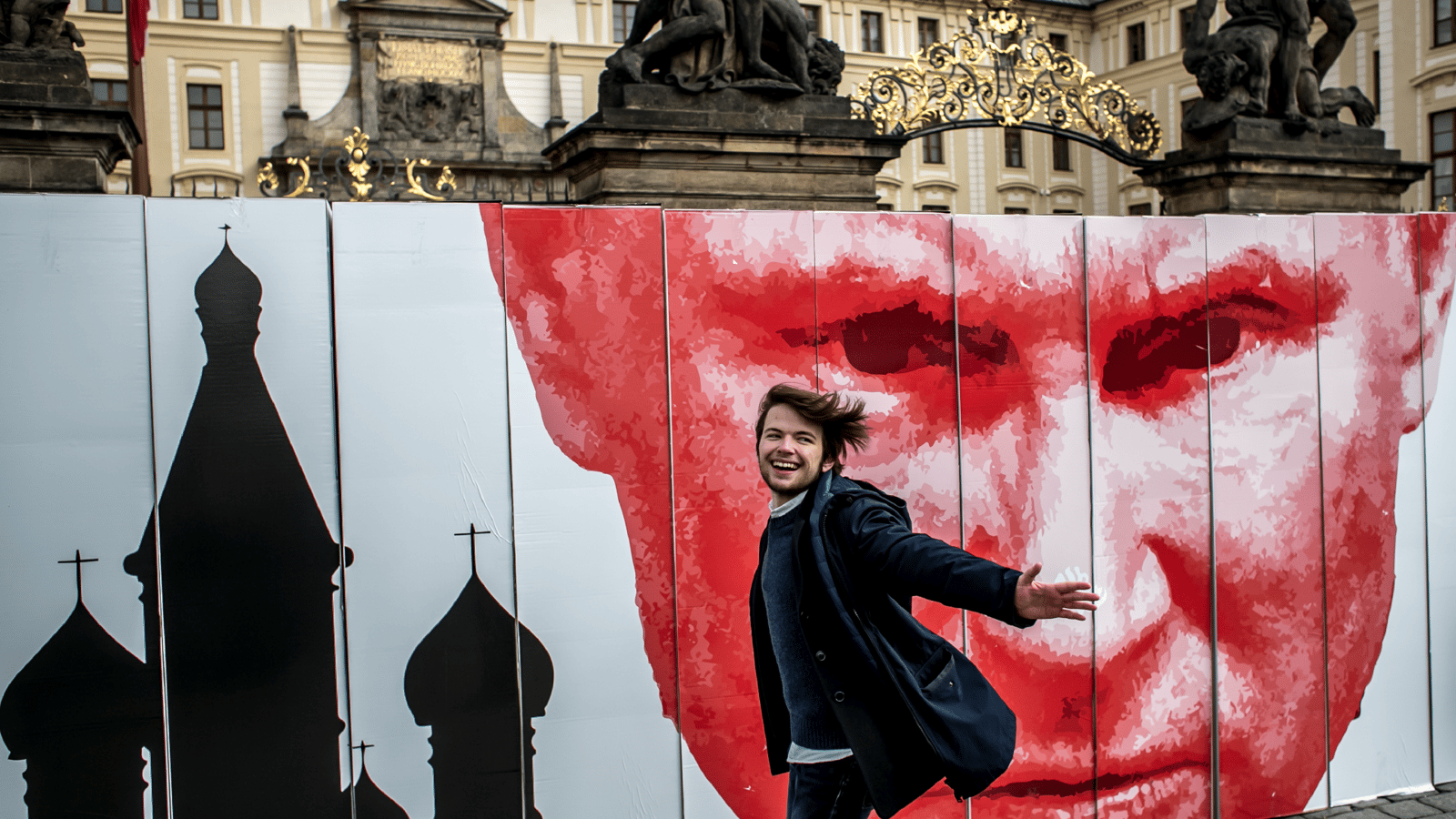 EU fears Kremlin interference
As campaigning for May's European Parliament elections gains momentum across the continent, security officials are preparing for potential attempts by Russia-linked hackers to sway the vote and deepen divisions in the bloc.
"There's a strong likelihood that people will try to manipulate the debates and falsify the European election results," the EU's security commissioner Julian King warned last week.
Suspicions are rife that Russia has much to gain by helping populist and eurosceptic movements, some of which want to end EU sanctions on Moscow over its annexation of Crimea from Ukraine. The biggest threat, officials say, is a three-pronged attack: the hacking of a political party; targeted leaks of any sensitive data, and surreptitious social media campaigns to keep the information in the headlines.
"Russia has developed an information arsenal, with manipulation strategies that use bots and fake accounts" to propel the disinformation into the mainstream media, said Kevin Limonier, a researcher at the French Geopolitical Institute in Paris.
EU cyber security experts have already noticed an increase in Russian state-sponsored hacking activity against European governments.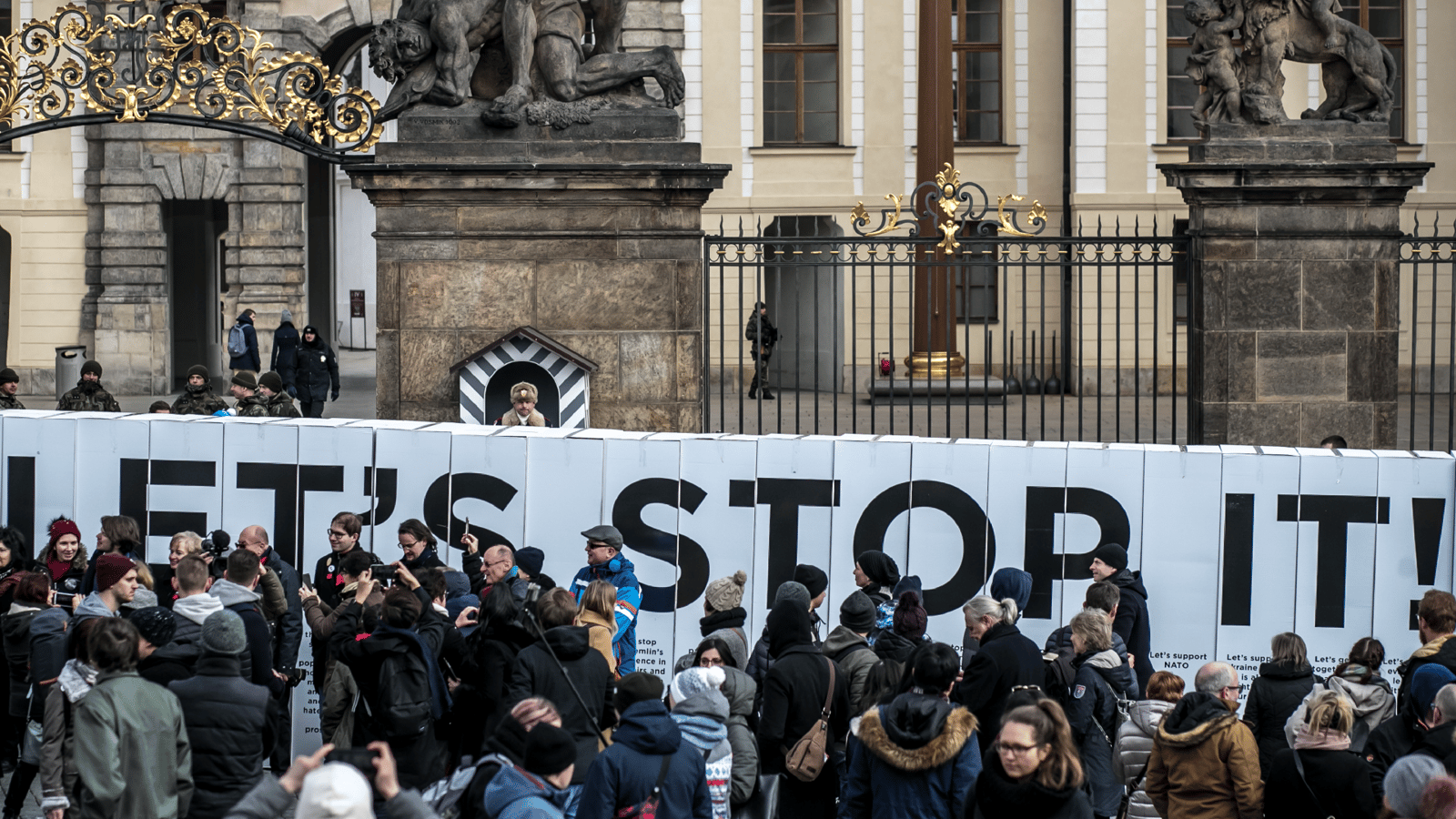 Voters are also deeply concerned that the vote could be manipulated by outside parties.
77% of voters in Spain, and 75% of voters in the United Kingdom and Ireland are the most concerned.
The majority of respondents are concerned about votes being influenced by third parties, with those in Spain (71%), Hungary (65%), Ireland, Romania and Bulgaria (all 63%) having the highest proportions.
Social media is seen as the easiest and most effective way of spreading false information online.
In January, the European Commission urged platforms like Google and Twitter to fight 'fake news' by removing bogus accounts and curbing suspect sites.
Facebook, Twitter and Google have responded by installing dedicated teams whose sole role is to identify false accounts and ''bad actors'' spread false information online.
''We have more than 30,000 people working on safety and security across the company, three times as many as we had in 2017,'' said Katie Harbath, Facebook's Global politics and government outreach director.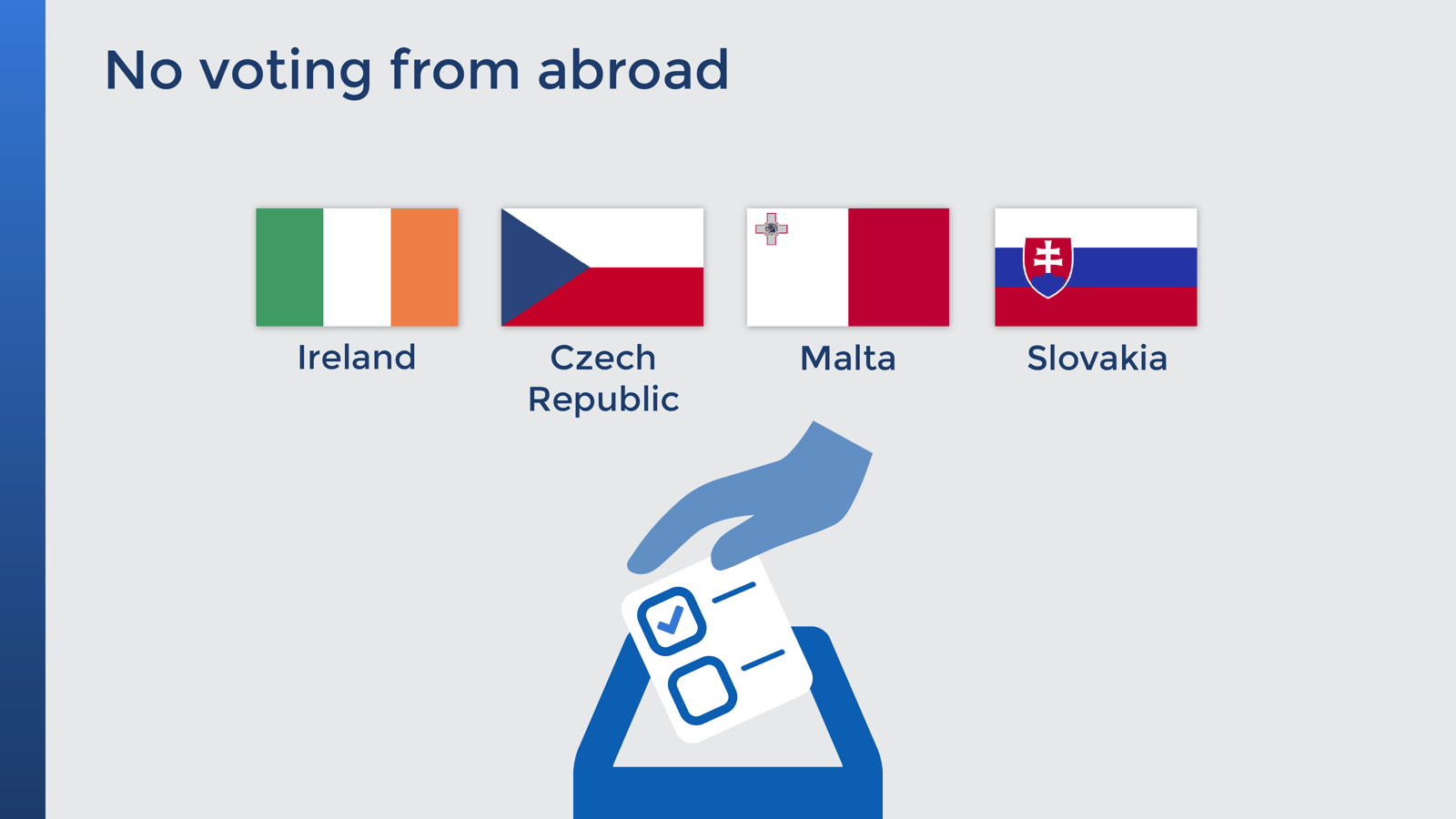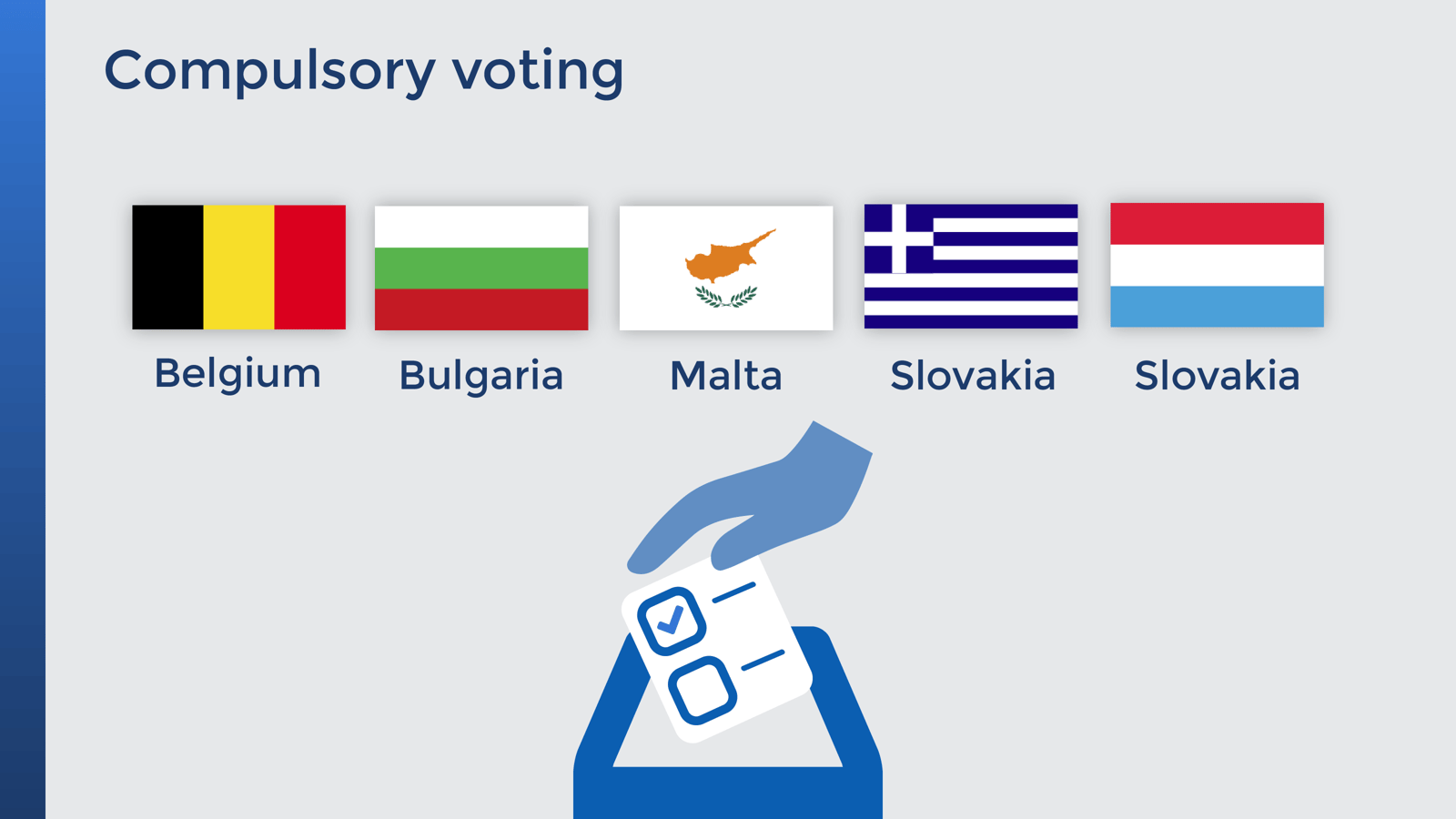 Facebook is in the process of setting up two new centres in Dublin and Singapore focused entirely on election integrity. "These teams will add a layer of defence against fake news, hate speech and voter suppression," according to Harbath.
Irish media monitoring groups have also identified some interesting trends happening online.
"In early monitoring, we have witnessed what seems to be an increase in digital mobilisation and international networking among the alt right across online and social media platforms," said Niamh Kirk from the Future Media and Journalism Institute (FuJo), which researches disinformation and media for democracy.
"The mobilisation online appears to have links to the alt-right in Ireland and they seem to be better resourced than before," explained Kirk.
So how can Irish voters identify fake news from the real thing? "Interrogate the information and the source. If the claim is too good to be true it just might be," according to Kirk. "Check the source and check if there is verifiable evidence."
Irish Voters should also pause and think before clicking the share and like buttons on Facebook and Twitter. Kirk added: "No one wants to pass on false information to friends and family that could upset, distort of give false hope. Before sharing consider if you are sure this is true."
Additional reporting AFP and Reuters