Massachusetts Senator Elizabeth Warren was one of the first Democrats to say she was exploring a possible run for US president.
This weekend she confirmed that she will be seeking her party's nomination.
Senator Warren has faced criticism in the past for claiming she had Native American heritage and that controversy was reignited in recent days after it emerged that she listed herself as "American Indian" on a Texas bar registration card in 1986.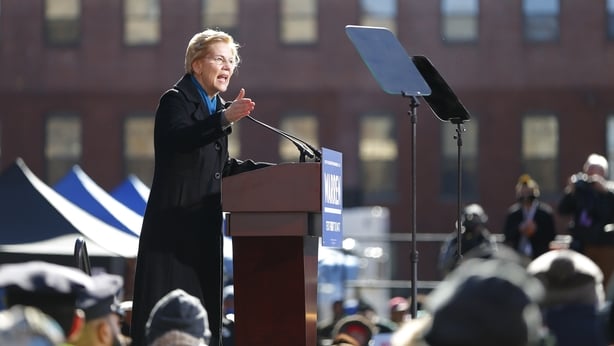 The controversy isn't the only hurdle Elizabeth Warren will have to overcome. She also has to deal with a growing number of high profile candidates who are already in the running.
New Jersey Senator Cory Booker has thrown his hat in the ring, hoping to become the country's second African American president.
Also keen to claim that title is the California Senator Kamala Harris, who is seen by many as an early frontrunner.
And there are other well-known figures in the running like former Housing Secretary Julián Castro, Hawaii Congresswoman Tulsi Gabbard and the New York Senator Kirsten Gillibrand (below).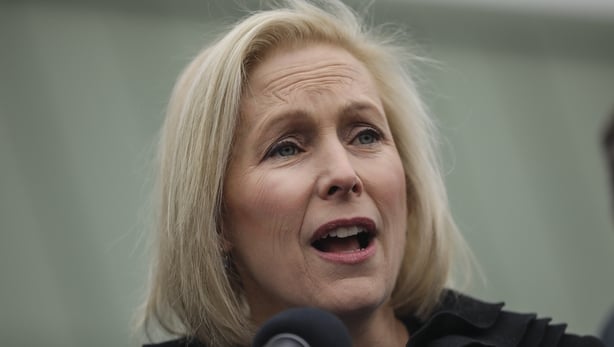 Some of the candidates embody diversity like 37-year-old Pete Buttigieg. He is the mayor of the city of South Bend, Indiana. He is openly gay and an army veteran who fought in Afghanistan.
It's still not clear if former Vice President Joe Biden will run. There's been a question mark over his possible candidacy for months and I asked him about it in September.
He told me that American needed to get its confidence back. I asked if he was the man to lead that change by running for president. "Whoever does it, I'm going to help," he replied.
There are other big names that we're still waiting to hear from. The likes of Beto O'Rourke and Michael Bloomberg have yet to confirm if they'll be running for the White House.
And then there is Bernie Sanders who also hasn't ruled himself out. The Senator from Vermont is the face of the far-left within the Democratic Party.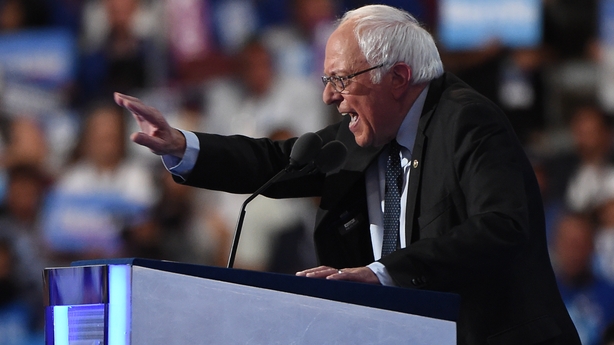 He's also the face in the crowd that the cameras turned to at the recent State of the Union address when US President Donald Trump mentioned socialism.
After talking about the crisis in Venezuela, Mr Trump said: "We are alarmed by new calls to adopt socialism in our country. America was founded on liberty and independence, not government coercion, domination, and control."
"We are born free, and we will stay free. Tonight, we renew our resolve that America will never be a socialist country," he said.
This was surely a sign of things to come; Donald Trump setting the tone ahead of next year's presidential debates if he finds himself against a left-leaning, liberal opponent.
Candidates know they'll have to appeal to the progressive wing of the Democratic Party to win the nomination and some are campaigning for things like free healthcare, free education, social reforms and wealth taxes.
But those policies may not necessarily attract undecided voters in the swing states that will be crucial to winning the election.
There is a major balancing act ahead for the Democratic candidates, lean too far to the left and they risk being left behind on election day.