A Co Louth farmer who is paralysed from the waist down has designed a hoist to allow him to get in and out of his tractor without help.
Martin Murphy, 37, was in a car crash in April 2013 on his way to work as a carpenter.
Speaking to RTÉ News, he said: "I had a single-vehicle accident. I had fractured one of my vertebrae and I needed an operation to support it.
"Unfortunately, the operation wasn't a success and as a result of that I ended up paralysed from the waist down.
"It was a big change for everyone, for close family and for my wife and child. I couldn't continue to be a carpenter and we had to make adaptions to the house."
Before the crash, Martin helped out on his father's farm in Tullyallen, Co Louth.
He wanted to continue to do this, but was unable to get into and out of his tractor without help.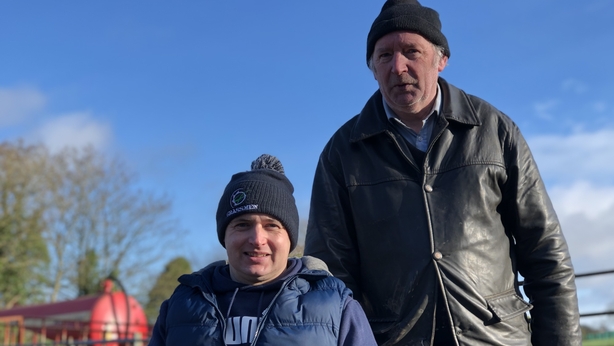 Martin's father, Vincent Murphy remembers: "Before [the hoist] I'd be trying to lift him in and out but he doesn't want me near him, as regards lifting.
"I've a problem with my heart at the moment, so he doesn't want me lifting him."
Martin said: "It was quite awkward. I used to be thinking of ways of trying to get into the tractor.
"So I used to try climbing across the chicken coop roof and stuff like that. But I just didn't feel comfortable with anyone else trying to do all that for me."
The part-time farmer came up with a design for the hoist after watching videos of similar mechanisms on YouTube. He then took his design to AMPM Precision Engineering in Drogheda for it to be manufactured.
"I have a 12-volt wrench originally from a quad bike connected to the battery of the tractor. I use a remote.
"The seat lifts up and down and then I can take the seat into the tractor with me. There's also a seat belt attached as a safety mechanism."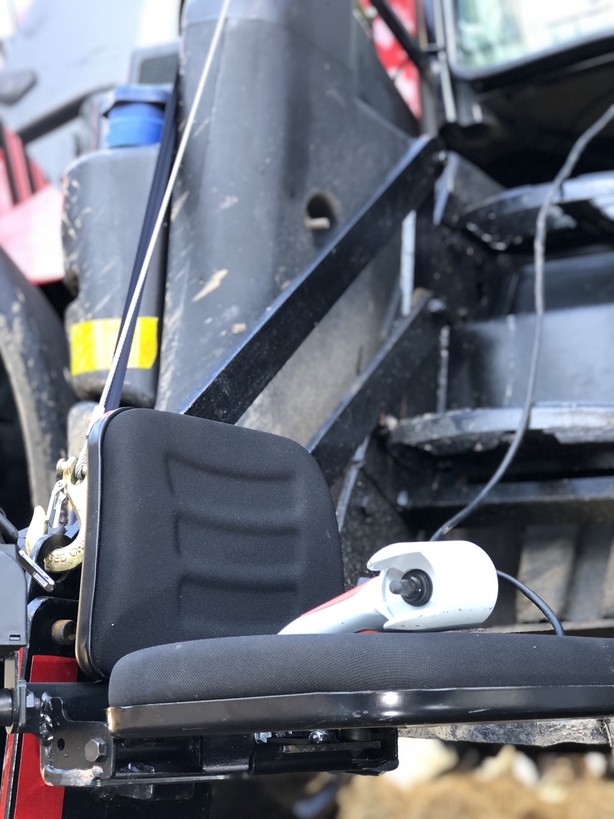 Martin used the hoist for the first time at the Tullyallen Tractor Run on 27 December and has started to use it when helping out on his father's farm.
"It was great to get my independence back and to be able to do it myself. The wife would come out [to the driveway] and I would be gone.
"She'd come out and see the wheelchair sitting in the middle of the driveway and no tractor and no me."