President Michael D Higgins has reiterated that he will not participate in tonight's television debate after Independent Presidential candidate Seán Gallagher accused him of insulting the people of Ireland by refusing to debate on RTÉ's Claire Byrne Live show.
In a letter sent to Mr Higgins last night, Mr Gallagher said his refusal to debate also showed a contempt for the electoral process.
He said he "strongly urged" the President to reflect on his position, particularly because there were no public engagements listed in his official diary.
Mr Gallagher said that on the principle of fairness and inclusivity he has made a decision not to participate in debates where all the candidates were not present.
A LETTER TO THE PRESIDENT: @seangallagher1 has written to @MichaelDHiggins about tonight's @ClaireByrneLive debate. Here is what he told me this morning. @rtenews pic.twitter.com/Qafg45ELrZ

— cian mccormack (@cian_mccormack) October 15, 2018
Mr Gallagher said he was available to debate on Claire Byrne Live, if Mr Higgins made himself available.
"In the event you reflect on your position, I have left a space in my schedule to participate in the Claire Byrne Live debate," Mr Gallagher wrote in the letter that he hand delivered to Áras an Uachtaráin last night.
In a response today, Mr Higgins' campaign director Claire Power expressed surprise at receiving the "missive" from Mr Gallagher.
"Let me confirm that President Michael D Higgins will fulfil the debate engagements that he announced publicly on October 2nd.
"Can I say that I was surprised to receive your missive last night before the airing of one particular debate. As noted above President Higgins publicly indicated his commitment to debates 12 days ago," added Ms Power.
Speaking on RTÉ's Six One News, Mr Higgins explained his non-appearance on the Claire Byrne Live debate by saying he would be appearing on two television debates in the future and other media work.
He said: "I have a great respect for the Irish people. And they want me, while I am President, to give precedence to the Presidency.
"So what I am doing is putting the Presidency first."
---
Read more: Tonight's Presidential debate: What you need to know
---
Meanwhile, Sinn Féin Presidential candidate Liadh Ní Riada has criticised both Mr Higgins and Mr Gallagher for their planned absence tonight.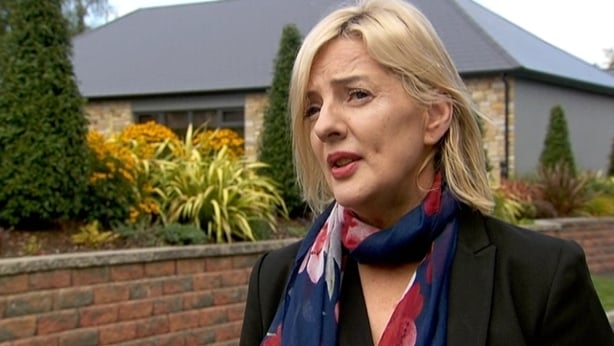 "It is simply not credible to stand for the highest office in the land and not turn up to debate the issues," said Ms Ní Riada.
"Sean Gallagher shouldn't be hiding behind Michael D Higgins unwillingness to participate in the first televised debate of the presidential election.
"Instead of pleading with Michael D, Seán should be participating in the Claire Byrne Live show alongside everyone else," added Ms Ní Riada.