A fire that broke out at a hotel in China has left at least 19 people dead and 23 injured, state media said.
Today's blaze began in the early hours at the hotel and spa in Harbin, capital of the northeastern Heilongjiang province, the official Xinhua news agency reported.
"An area of 400 square metres has been ravaged by the flames, and 19 people have died," the agency said, citing local authorities.
Blackened walls inside the hotel, which is part of a hot springs complex, could be seen in footage released by state broadcaster CCTV.
The images showed rooms littered with broken glass and twisted metal structures, with parts of the ceiling hanging down in some places.
Those hospitalised had inhaled toxic smoke or suffered burns, CCTV said, adding that an investigation is underway into the cause of the fire.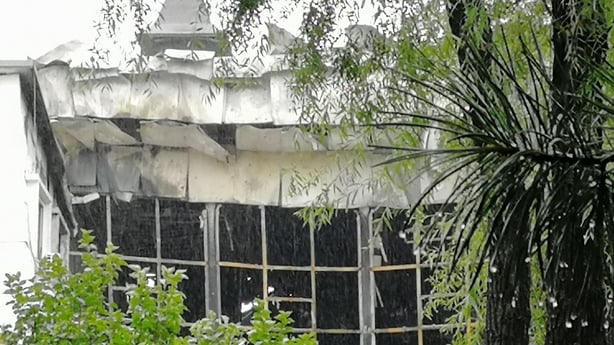 In April, 18 people were killed and five more injured in a fire at a karaoke establishment in the country's south.
In November, a fire left 19 people dead and eight injured at a boarding house in Beijing.
And in May 2015, 38 people were found dead in a fire at a retirement home in central Henan province.